Top Ten Tuesday is a weekly meme hosted by The Broke and the Bookish. This week, the theme is the top ten books that I picked up on a whim. Here's my list of books that I knew little about when I picked them up and how I felt about them afterward:
1.) Hunger Games by Suzanne Collins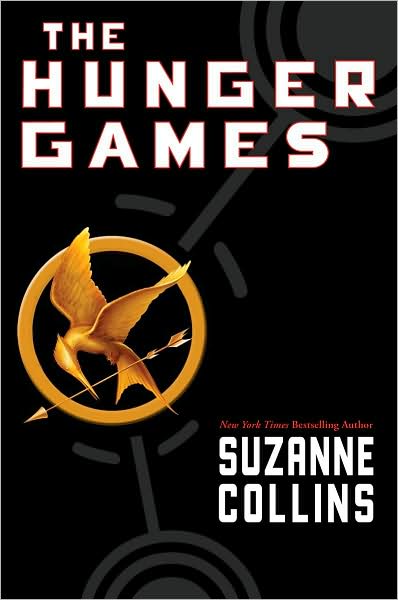 When I went to the bookstore the day that I bought The Hunger Games, I was actually looking for a different book. It was out of stock, but I still wanted to get a book to read. I didn't know what The Hunger Games was about, but I heard it was good, so I bought it. I loved it so much that by the end of the week, I bought the other two books in the trilogy!
2.) Clara Lee and the Apple Pie Dream by Jenny Han
I'd never heard of this book before, but my sister mentioned that Jenny Han wrote some young adult books that she really enjoyed. Since this was only $1 at the dollar store, I decided to pick it up. I'm glad I did because it was such a cute and charming story!
3.) Frankenstein by Mary Shelley
When I was in high school, we had to choose a book and then write a paper about anything in the book. This was the only book that really stuck out to me on the list we were given (it also helped that it was one of the shortest). I really loved Frankenstein and was happy when I got the chance to reread it in one of my college classes.
4.) Dairy Queen by Catherine Gilbert Murdock
I honestly don't remember much about this book, but I remember checking it out of the library because the cover looked cute. This isn't one of my favorite books of all time, but I remember enjoying it.
5.) Dream Factory by Brad Barkley and Heather Hepler
I picked up this book at the library because the cover was pink and when I saw that the plot centered around Disney, I knew that I wanted to read it. In the end, however, I really didn't like this book.
6.) Babe in Boyland by Jody Gehrman
When I picked up this book at the store, I saw it had a plot similar to She's the Man, so I was instantly hooked. I enjoyed reading this book, but it is very similar to many other books with the same plot, so the plot was pretty predictable.
7.) Somebody that Everybody Listens to by Suzanne Supplee
This looked like a cute, Taylor Swift kind of story, so I picked it up. I enjoyed this story, but it seemed like it was missing something to make it really memorable.
8.) Remember Me? by Sophie Kinsella
I knew Sophie Kinsella wrote the Confessions of a Shopaholic series, so I picked up this book at a thrift store for a fluffy read. I really like this book and can't wait to read more of her books!
9.) Virals by Kathy Reichs
I picked up this book at a discount store because the plot seemed interesting, however, I never find myself drawn enough to actually read it.
10.) This is not a Drill by Beck McDowell
This is another book that I picked up that seemed interesting, but I haven't read. I'm not sure if I will end up reading this book though because of how closely it relates to my future career.
What are some book that you've picked up on a whim?