Top Ten Tuesday is a weekly meme hosted by The Broke and the Bookish. This week's theme is your most top ten anticipated releases for the second half of the year. Here are my choices:
1.) Going Geek by Charlotte Huang
This contemporary surrounds a popular high school girl's fall from grace as she kicked out from the hottest dorm to live with a bunch of geeks. From reading the description, I'm not entirely clear on the whole story or what direction it plans on going–I'm excited to find out once it is released!
2.) How to Make Out by Brianna Shrum
This book follows a sixteen year old girl who creates a scandalous blog in order to earn money for her school's math trip to New York City. When Renley's blog earns her more popularity, but also takes her further away from her true self, Renley must decide what is most important to her. This sounds like it could be a cute contemporary, so it's definitely a release that I can't wait for!
3.) P.S. I Like You by Kasie West
Another cute contemporary that looks like something I'd love! In this book, Lilly writes her favorite songs on her chemistry desk and someone writes back. Soon, she finds herself falling for the guy writing back and she sets out on discovering her identity.
4.) What Light by Jay Asher
This book takes place on a Christmas tree farm–AH!!! Plus, the cover is super cute. This will be a great read when I'm trying to get in the Christmas spirit!
5.) If You Give a Mouse a Brownie by Laura Numeroff
Yay, another one Laura Numeroff book!
6.) How I Met Your Brother by Janette Rallison
I've read a few of Janette Rallison's novels before and I always laughed out loud! This seems to be an adult novel and I've only read YA books by her, so I'm excited to see how this turns out. In How I Met Your Brother, Belle finds out her college crush just divorced his wife. She heads off to his family's vacation in Cancun to win Marco over, but Marco's brother is determined to get Marco and his wife back together.
7.) Defending Taylor by Miranda Kenneally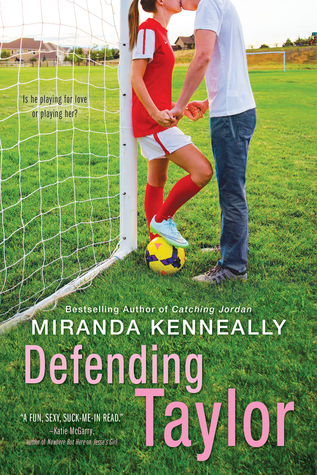 I've always wanted to read books by this author, but never have gotten around to it! This book seems like something I would really enjoy, so hopefully the excitement I have for it helps me start reading more books by this author. In Defending Taylor, Taylor lives the perfect life until she is kicked out of private school and off her elite soccer team and must start over at a new public high school.
8.) My Unscripted Life by Lauren Morrill
When I saw this title, I thought it would be about a reality TV show. Instead, it's about a girl who gets rejected from her dream college, but gets a great opportunity working on a movie set in her hometown with a difficult movie star. It sounds like it could be a fun contemporary, so I'm excited for it!
9.) Life Just Got Real by Sadie Robertson
I'm always interested when celebrities try to write YA books, so I'm definitely interested to read this book by Sadie Robertson. Even though this book was recently released, I still decided to include it on my list. In Life Just Got Real, two teenage girls from drastically different backgrounds who do not get along. The description of this book is kind of wordy and alludes to several different plots, so I'm interested to see how they all unfold in the book.
10.) My Lady Jane by Cynthia Hand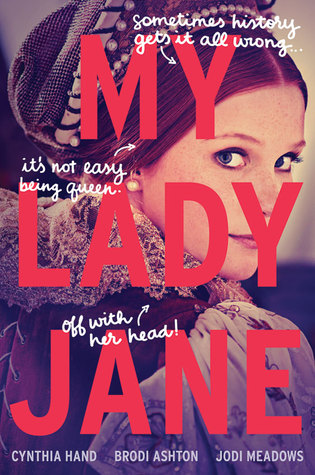 This is also kind of cheating since this book was recently released, but I just spotted this book in the book store and the plot immediately drew me in. In My Lady Jane, sixteen-year-old Jane is about to be married off to a stranger and caught in a conspiracy to rob her cousin of the throne.
What books are you anticipating for the second half of the year?