Top Ten Tuesday is a weekly meme hosted by The Broke and the Bookish. This week's theme is top ten books with X setting. With summer coming to a close and school right around the corner, I thought I'd make my list about books that predominantly take place in a school setting. Any books that I have reviewed will be linked on the book's title. Here's my list:
1.) Jessica Darling's It List by Megan McCafferty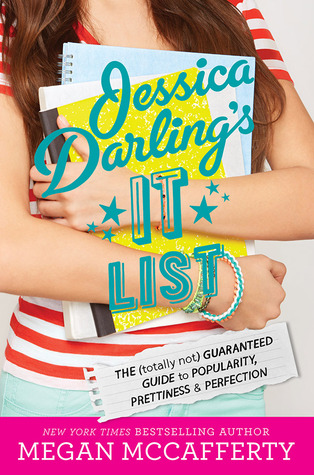 In Jessica Darling's It List, Jessica receives a list instructing her how to become popular from her older sister, however nothing goes exactly as planned. Jessica Darling's It List is a great middle grade book that had me laughing out loud! I also think this book has a great message for middle schoolers.
2.) Junie B. Jones and the Stupid Smelly Bus by Barbara Park
In this Junie B. Jones book, Junie B. starts kindergarten and is forced to ride a bus to school. Since it's Junie B., she tries to find crazy ways to get out of riding the bus. This Junie B. Jones book is a classic! I remember loving this book as a child and I also definitely think that this is one of the better books in this series.
3.) The Best School Year Ever by Barbara Robinson
In The Best School Year Ever,  the students are given an assignment–think of compliments for a fellow classmate, even the Herdmans, who are practically the town's outlaws. This series is definitely one of my favorites. Even though reading about the Herdmans' situation makes me feel sad as an adult, I loved reading about the outrageous antics they did whenever I was younger.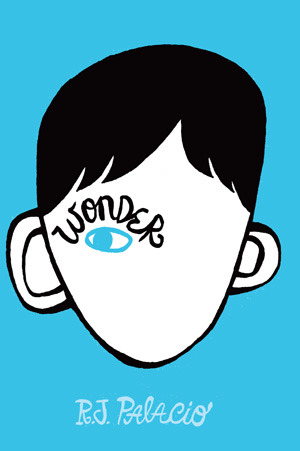 In Wonder, Auggie has a facial deformity that prevented him from attending school. This year, he attends school for the first time and will touch everyone that he meets. Wonder is such a heartfelt book with a great message! I think it would be a great book for any young student to read before heading off to school.
5.) Fangirl by Rainbow Rowell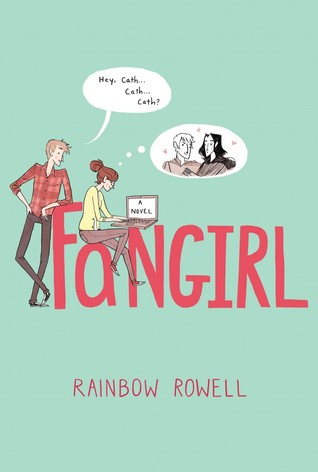 In Fangirl, Cath is a shy, fanfiction writing college student who has a hard time adjusting to her new college life. Her sister transforms into a party girl, her father becomes increasingly depressed, and she struggles to impress her writing teacher and boys. Very few books I read feature college characters, so I loved reading about someone my own age!
6.) Prom and Prejudice by Elizabeth Eulberg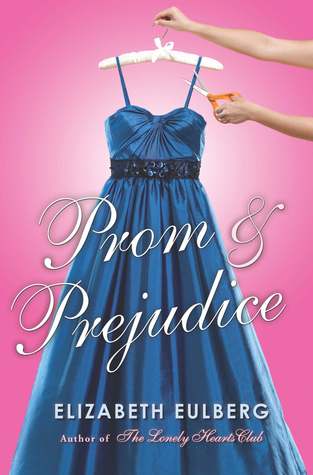 In Prom and Prejudice, scholarship student Lizzie Bennet has no interest in prom, but she will do anything to help her best friend secure Charles Bingley as a prom date even if it means hanging around Will Darcy. Prom and Prejudice is a very faithful adaptation of Pride and Prejudice, so definitely check it out if your a fan of Jane Austen's novel.
7.) Anna and the French Kiss by Stephanie Perkins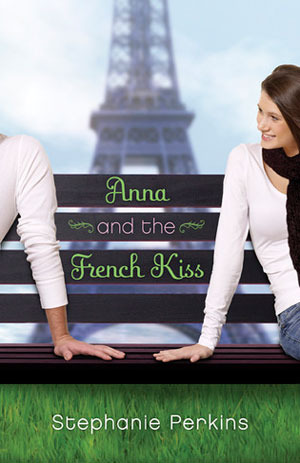 In Anna and the French Kiss, Anna's father forces her to attend a school in Paris. There she meets Etienne St. Clair, a gorgeous boy… who also has a girlfriend. I loved reading the description of Paris in this book–it made me want to study abroad! Even though this book gets a little too dramatic, it is so fun that I couldn't put it down.
8.) The Disreputable History of Frankie Landau-Banks by E. Lockhart
In The Disreputable History of Frankie Landau-Banks, Frankie undergoes an ugly duckling transformation that catches the eyes of the popular crowd. However, Frankie is far more interested in infiltrating a secret male society at her school. This book portrays how men and women are treated differently in the same situation very well. I would recommend this to anyone looking for a girl-powered, feminist read.
9.) To All the Boys I've Loved Before by Jenny Han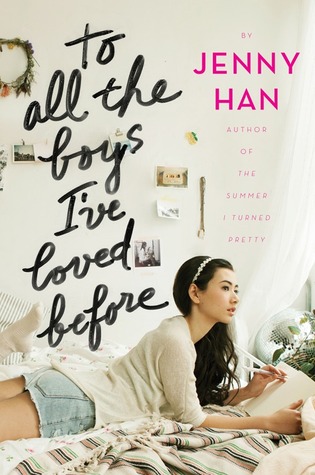 In To All the Boys I've Loved Before, Lara Jean's fake love letters are accidentally mailed. In a turn of events, Lara Jean finds herself pretending to be the girlfriend of one of the boys. This book didn't go in the direction that I hoped it would, but it was still a fun and light read. One of the best aspects of this book is that Lara Jean acts realistically for her age.
10.) Teen Idol by Meg Cabot
In Teen Idol, famous movie star Luke Striker goes undercover at a midwestern high school to study for his new role. Advice columnist for the school newspaper and "good girl" Jenny Greenley is recruited to keep his identity under wraps. This book is a quick and easy read filled with Meg Cabot's fun humor. This book is just like your favorite teen movie!
What are some of your favorite school featured in books?