Top Ten Tuesday is a weekly meme hosted by The Broke and the Bookish. This week's theme is ten books that have been in your TBR pile since before you started blogging. I started my blog in December 2015, but didn't write my first post until January 2016. However, I will choose books on my TBR list from before December 2015. Here's my list:
1.) The Raven Boys (Raven Cycle #1) by Maggie Stiefvater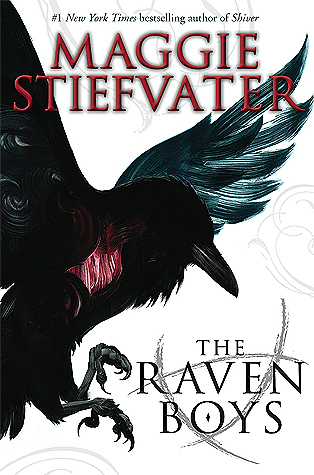 I remember seriously eyeing this book when it first came out, but I never picked it up. I've heard such great things about this series, so I still want to check it out! Maybe I have some reservations because I read The Scorpio Races by the same author but didn't care for it.
2.) Better off Friends by Elizabeth Eulberg
When I first saw this book, I got excited because I really enjoyed The Lonely Hearts Club and Prom and Prejudice by Elizabeth Eulberg. After I read some of her other books–We Can Work it Out, Take a Bow, and The Revenge of the Girl with the Great Personality–I only though they were okay, which is probably why I put off reading this one.
3.) Legend by Marie Lu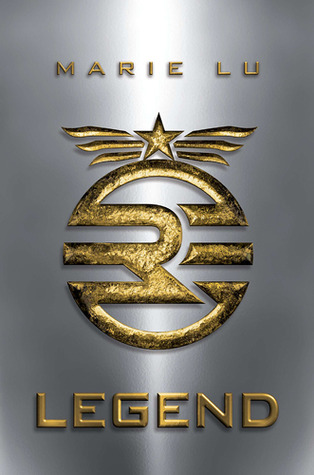 I remember this book came out at the height of the dystopian genre popularity in YA. Since I was reading quite a few books like this at the time and my sister only thought it was okay, I put it off. I know so many people like Marie Lu's books, so I still want to give it a shot!
4.) Eleanor and Park by Rainbow Rowell
Everyone I know raves about this book. I actually tried to start it, but couldn't get into at the time. I definitely want to pick it up again though!
5.) #scandal by Sarah Ockler
I'm a huge fan of Sarah Ockler's books and like Eleanor and Park, I started reading this one but couldn't get into it. Hopefully I'll want to try reading it again!
6.) Thou Shalt Not Road Trip by Antony John
I remember marking this as to read YEARS AGO when I was super into road trip novels. It wasn't in my library and I didn't feel like buying it, so I still haven't read it.
7.) Across the Universe by Beth Revis
I remember hearing a lot of buzz about this book when it first came out and I found it at a local discount store for only a few dollars. My sister read it and thought it was okay, so I never felt motivated to read it. However, a Booktuber I started watching frequently talks about this series, so I've been wanting to read it recently!
8.) The Help by Kathryn Stockett
I've seen this movie and absolutely love it! My sister read the book and love it too, but she told me that it's a pretty faithful adaptation. Since they are so similar and the book is long, I've never felt motivated to sit down and read the book.
9.) Falling for Hamlet by Michelle Ray
I remember reading the synopsis when this book came out and I instantly wanted to read it. It wasn't in any libraries near me and my awkward teen self felt uncomfortable putting it on my birthday or Christmas list when a couple making out is on the cover. Maybe now that I'm older and don't care, I'll actually purchase it!
10.) Gone with the Wind by Margaret Mitchell
I remember that my sister read this in high school and absolutely loved the book. After she finished reading it, we watched the movie. I loved the story and tried to read the book, but they are so similar and the book is so long, I didn't get too far into the book. I still want to read this book though, but it still intimidates me.
What books are still on your TBR list?