Top Ten Tuesday is a weekly meme hosted by The Broke and the Bookish. This week's theme is a Halloween freebie. After spending hours on Pinterest deciding my own Halloween costume this year, I found so many wonderful costumes of characters from some of my favorite books. It even reminded me of my go-to costume at the end of high school, Katniss Everdeen (click here to see my Katniss costume DIY). I found all of these costumes on Pinterest and will link the blog that they appeared on (unless the link is just to the image). Here are my top ten book-related costumes:
1.) The Mouse from If You Give a Mouse a Cookie
I was actually considering doing this costume for Halloween, but opted for a crazier costume since I can probably do this in my future classroom. Stay tuned during the rest of Blogoween to see what I'm going as this year!
2.) Olivia from Olivia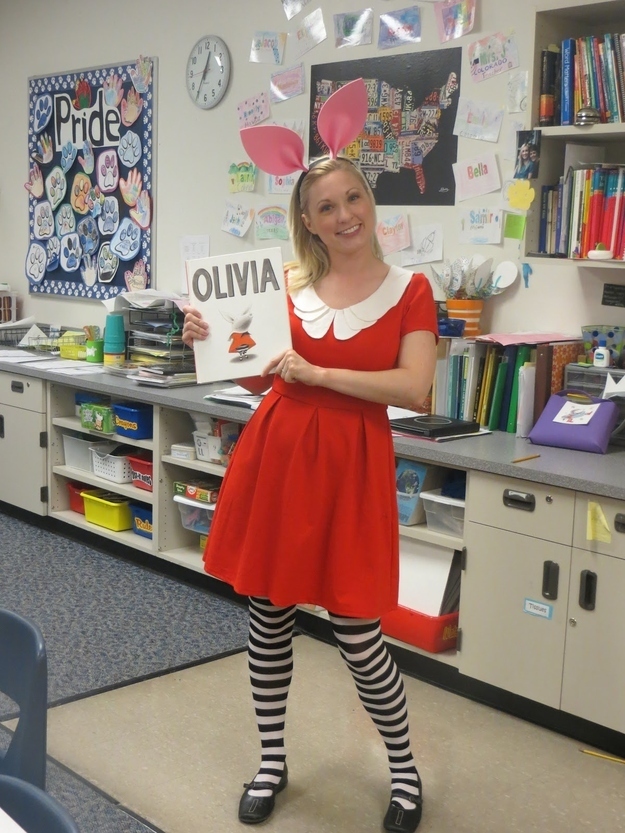 I LOVE this Olivia costume (and probably would wear it without the ears any day!). I've actually been eyeing this dress on Modcloth for awhile, so maybe this gives me an excuse to buy it.
3.) Rainbow Fish from Rainbow Fish
This costume is so fabulous and fun! I love the flouncy skirt and glittery scales.
4.) The Very Hungry Caterpillar from The Very Hungry Caterpillar
I love Eric Carle's illustrations, so I love this cute and comfortable costume inspired by one of his most popular stories. I would love to wear this one day as a teacher in my future classroom!
5.) Ms. Frizzle from The Magic School Bus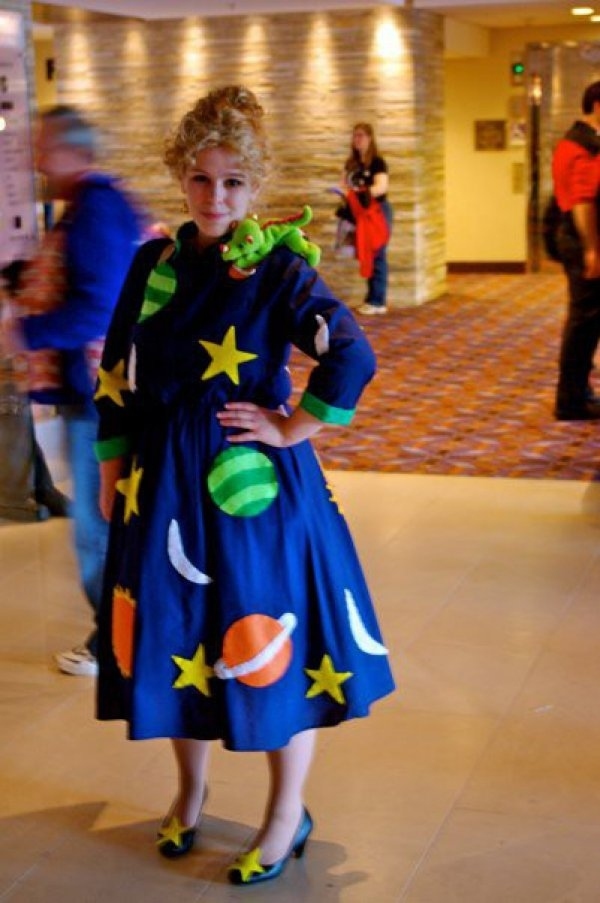 I loved the days in science class when we got to watch The Magic School Bus. I would love to dress up as Ms. Frizzle–she is such a great inspiration for teachers!
6.) A Book Fairy
This costume is absolutely magical! You can tell the person who made it put a lot of effort and creativity in the design.
7.) Where the Wild Things Are
This looks like such a cute and comfortable costume! Where the Wild Things Are is such a classic story that it makes for a cute and recognizable costume. Check out Medea Giordano's blog for a complete DIY on these looks.
8.) Pete from Pete the Cat
When I had a field in a preschool, I couldn't tell you how many times I read Pete the Cat stories to the students. This is a cute costume that would be perfect for chilly fall nights. This costume was originally posted on The Bean Sprout Notes.
9.) The Giving Tree
The Giving Tree is one of my favorite children's books, so I love this costume! I think the colors are really bright and graphic. Plus, the apple bag would be a great place to store candy! For a complete DIY of these costumes, check out The House that Lars Built.
10.) Alice from Alice in Wonderland
I love how this Alice costume goes beyond the typical and showcases another aspect of the book! Originally posted on Misha Lulu.
What was your favorite Halloween costume growing up?