Happy Halloween, everyone! Today is the last day of Blogween, so I thought it would be perfect to end with the Halloween Book Tag. Here are my answers:
1.) Favorite (scary) must read for Halloween?
I don't read scary books!
2.) Scariest book cover, like ever?
The cover for Fairest always freaked me out a little bit! It definitely looks like it could be a movie poster for a scary movie.
3.) If you could go trick-or-treating with one author, who would you pick?
If I could go trick or treating with any author, I would choose Meg Cabot! She writes a lot of fun characters and maybe we could dress up as princesses together.
4.) If you could dress up as any bookish character for Halloween, who would you be?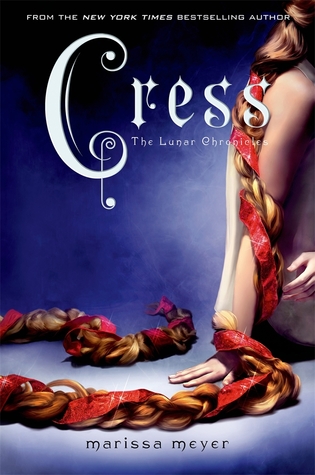 I've actually dressed up as Katniss as a few times, but if I had to choose another character to dress up as I would probably choose Cress from The Lunar Chronicles. She's my favorite so far in the series and it would be cool to dress up as a futuristic Rapunzel!
5.) If you could find anything (from any book) in your trick-or-treat stash, what would you hope to find?
I loved Percy Jackson and the Olympians, so it would be cool to find any of the objects from the gods in my bag. I might get in a little trouble, but it would lead to a great adventure!
6.) In what fictional world would you like to go trick-or-treating?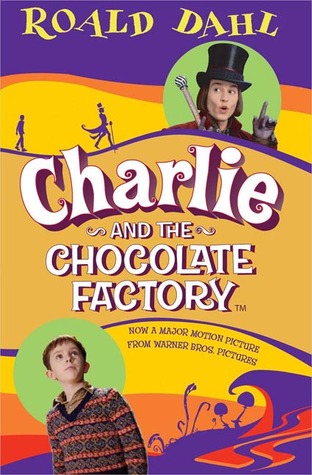 Charlie and the Chocolate Factory! There would be tons of candy to choose from, I would just have to be careful of some of the side effects.
7.) What book villain would you not like to meet alone in a dark alley on Halloween?
I would not want to meet Snow's father from Stealing Snow in a dark alley! He is cunning and ruthless, plus he has magical powers!
8.) Would you rather dress up as a Vampire,  Zombie, Werewolf, or Shadowhunter?
I've never read any of the Shadowhunter books, so I probably would not dress up as one. Out of the remaining three, I'd probably dress up as a zombie. Since I watched The Walking Dead for awhile, I'd probably get some friends to dress up as the characters from the show!
9.) Pick a candy (just one) from Charlie and the Chocolate Factory that you would love to find in your stash.
I would love to have the gum that tastes like a full meal in Charlie and the Chocolate factory! I think it would be great to have on a road trip. Hopefully, I wouldn't turn into a blueberry because then I wouldn't fit in the car.
10.) What is your favorite Halloween candy?
I love Reese's Cups! I always got excited when one ended up in my trick or treating bag.
What are you doing this Halloween?