Today, the United States elects a new President of the United States. Regardless of your political party or choice for president, we can all agree that there are some great books that celebrate our country! Here are three of my book choices for election day that either include some patriotic or political element (reviews will be linked the book title):
Judy Moody Declares Independence is one of my favorite Judy Moody books. Not only does Judy Moody learn some important American history, but she also matures a lot throughout this book! My favorite part of this book was learning about a female American hero seldom mentioned in history textbooks.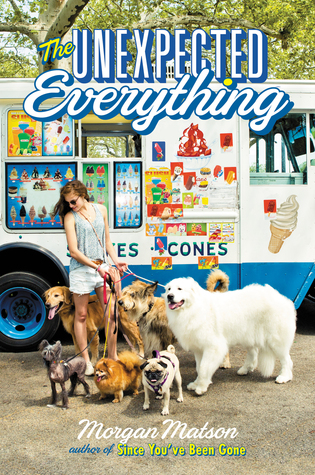 In The Unexpected Everything, Andie's father is a politician under investigation for a scandal. Andie's world turns upside down when her prized internship is stripped away and she must rebuild her relationship with her father over the summer.
All-American Girl by Meg Cabot
All-American Girl is a hilarious read perfect for Election Day. In All-American Girl, Samantha's parents force her to attend art classes after trouble at school. When she skips class, she ends up saving the president's life, becoming a national hero, and falling for the president's son.