Top Ten Tuesday is a weekly meme hosted by The Broke and the Bookish. This week's theme is books recently added to your TBR list. Here are my choices:
Heartless by Marissa Meyer
I loved The Lunar Chronicles, so I have really high expectations for Heartless! This book is definitely towards the top of my TBR because Marissa Meyer does retellings in extremely creative ways.
The Fall of Candy Corn (Sweet Seasons #2) by Debbie Viguie
I read the first book in this series, The Summer of Cotton Candy, and wasn't that impressed. However, I would love to see how the park changes based on the season and I am curious to see if the main character grows.
Three Dark Crowns by Kendare Blake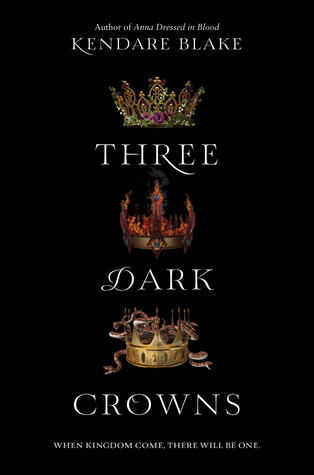 This book (and series) looks really promising from the description. It looks like it will have a lot of action and strategy, which I love to see in book. I'm crossing my fingers that it doesn't fall into many tropes for the genre!
And I Darken by Kiersten White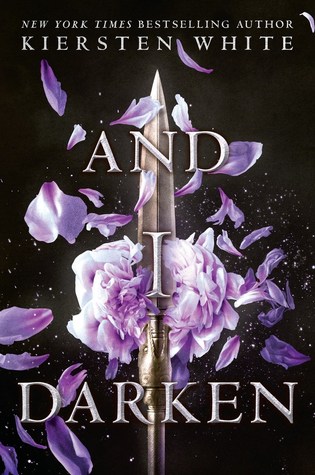 Just from the summary, the plot of this book looks really unique, which I love! Similar to Three Dark Crowns, I hope the characters don't fall into stereotypes for the genre.
Shuffle, Repeat by Jen Klein
When I saw that this book was recommended for fans of Stephanie Perkins, I was sold. The description–a boy and a girl driving to school everyday and fighting over music–reminded me of Just Listen, so I just had to add this book to my TBR.
Play On (Lewis Creek #1) by Michelle Smith
I actually read the second book in this series, Game On, this summer and really enjoyed it. There were a few characters referenced in the second book that played a larger role in the first book, so I would love to see what their experiences were in Lewis Creek!
Sophomore Year is Greek to Me by Meredith Zeitlin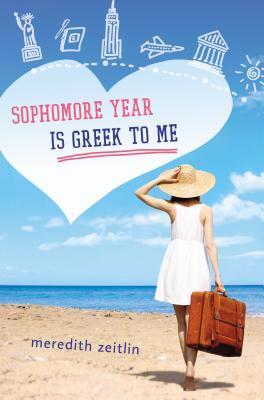 When I saw that this book was recommended for fans of Stephanie Perkins and Meg Cabot, I was sold. I love the idea of a character moving from New York City to a new country and dealing with school and family. I have a feeling this will be a really cute, fun read!
Interference by Kay Honeyman
This description of this book really reminds me of The Unexpected Everything by Morgan Matson, which I read this past summer and absolutely loved. In this book, a girl is forced to move because of her father's political scandal and she must rebuild her life in a new town.
Wolf by Wolf by Ryan Graudin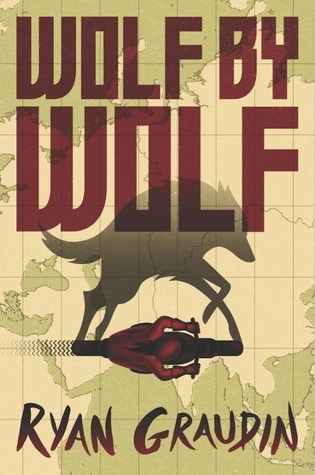 This book has a really interesting concept and I've heard great things about it. I love historical fiction and I think it's really unique how this book takes a spin on history and contemplates what the world could be like if the Allies didn't win World War II.
Just Another Girl by Elizabeth Eulberg
Elizabeth Eulberg's book have been hit or miss for me. I loved The Lonely Hearts Club because it had a balance of humor and heart. However, I felt like many of her other books were more focused on the message than creating an enjoyable story. I'm curious to see if this book falls into the latter category since the description itself doesn't tell much about the story, but the message it tries to send. This story is on my TBR list, however, because I want to see how well this book tackles the subject of girls hating on each other.