Top Ten Tuesday is a weekly meme hosted by The Broke and the Bookish. This week is movie freebie week. Recently, I've read a lot of books where I've said, "I could totally see this as a movie or Netflix series." With so many children's and young adult books being turned into movies, maybe we'll see one of my choices on the big screen soon! Here are my choices for books that should be made into movies or Netflix series (any book with a review will be linked to the title):
1.) My Lady Jane by Cynthia Hand, Brodi Ashton, and Jodi Meadows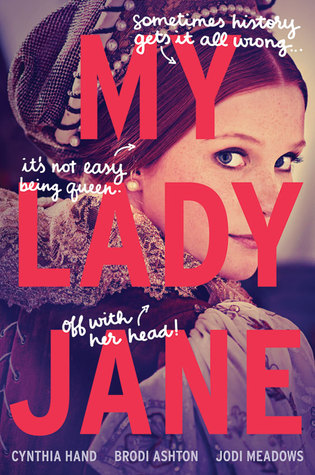 Since this book is frequently recommended for fans of The Princess Bride, I think it would be a successful movie because it would attract a larger audience than just the fans of the book. Plus, it's a unique and fun story that would differentiate itself from many other movies in Hollywood!
2.) The Lunar Chronicles by Marissa Meyer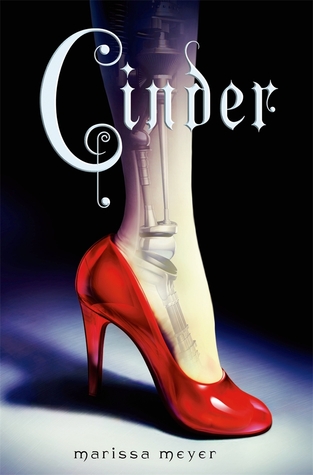 With a large fan base, unique plot, and exciting story, The Lunar Chronicle has all the perfect elements to be the next YA movie franchise. The story would appeal to a large audience and also work for a lot of different merchandise!
3.) Percy Jackson and the Olympians: The Lightning Thief
Even though The Lightning Thief is already a movie, I think it would be the perfect Netflix series! I've never seen the movies, but I heard that they don't do the book justice. A series on Netflix would help iron out the kinks from the movies, kind of like Netflix's take on A Series of Unfortunate Events.
4.) The Winner's Curse by Marie Rutkoski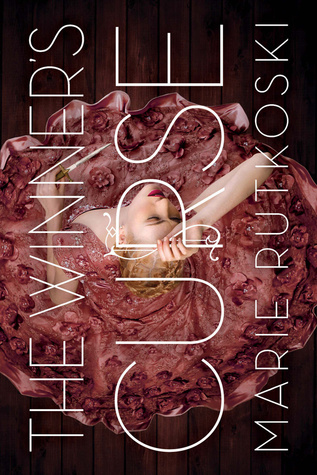 The Winner's Curse has a lot of elements that would appeal to many different audiences. Romance? Check. Somewhat dystopian? Check. Battles and wits? Check.
5.) Rebel Belle by Rachel Hawkins
I can definitely see the Rebel Belle series as a Disney Channel movie. The plot is fun, contains characters with big personalities, and intertwines a legend. It reminds me of a combination between Avalon High by Meg Cabot (which Disney turned into a movie) and Wendy Wu: Homecoming Warrior.
6.) We Were Liars by E. Lockhart
After I read We Were Liars, I thought it would definitely be a better book than movie. Movies with similar plot twists as We Were Liars are extremely popular right now, so it definitely would do well in theaters.
7.) Jessica Darling's It List by Megan McCafferty
Jessica Darling's It List was recently made into a movie, but I think it would be the perfect TV series! It reminds me of Ned's Declassified, and more recently, 100 Things to do Before High School, so it definitely would be successful with fans of those shows.
8.) Secrets of My Hollywood Life series by Jen Calonita
Secrets of My Hollywood Life is a Hannah Montana-like story of a famous teen Soap Opera star who masquerades as a normal high school girl. I think this would either be a great Disney or Netflix series. There's many books in this series which would give the writers a lot of material. Plus, it would really appeal to many Disney Channel viewers!
9.) Megan Meade's Guide to the McGowan Boys by Kate Brian
Megan Meade's Guide to the McGowan Boys is another book that I think would make a great Disney Channel movie. Disney frequently releases shows and movies with large families and funny interactions between middle school and high school girls and boys. This book would be right up their alley!
10.) Airhead series by Meg Cabot
Airhead would also serve as a great Disney Channel or Netflix series. The plot has some serious elements or messages, but is fun and full of pop culture (typical Meg Cabot). I can imagine a lot of people who watch Disney Channel wanting to watch this series.
What book does you want to see turned into movies?