Happy Thanksgiving to everyone in America! I thought the perfect way to wrap up Blogsgiving would be the Thanksgiving Book Tag. Here are my answers:
Bread: What book is purely fluff and has no real plot line?
Girl Online by Zoe Sugg focused too much on cute moments between the main character and her love interest, and as a result, the plot disappeared!
Turkey: What book made you want to fall asleep?
I was really excited to read The Scorpio Races by Madde Stiefvater, but was extremely disappointed! I kept waiting for the action-packed race, but it was only several pages at the end. The anticipation for the race was probably the only reason that I kept reading because I was bored throughout the rest of the novel.
Gravy: What book makes the whole series worth reading?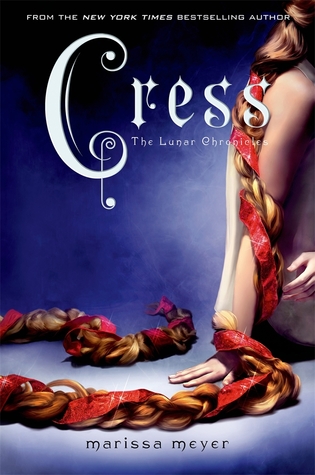 I haven't finished the entire series yet, so I can't say for sure, but I love Cress the most so far in The Lunar Chronicles by Marissa Meyer. Cress and Thorne are by far my favorite couple in the series.
Stuffing: What book is stuffed full of action scenes?
An Ember in the Ashes by Sabaa Tahir is full of action sequences! Since the characters are extremely brave and always in danger, they always take some major risks.
Mashed Potatoes: What book looked good, but then wasn't good?
The Summer of Cotton Candy by Debbie Viguié looked good (literally) with a fun plot that took place in an amusement park. I was extremely let down, however, by the development of the main character and the lackluster romance.
Cranberries: What book has the sweetest romance?
I feel like I don't talk about Auden and Eli in Along for the Ride by Sarah Dessen enough! Most of Sarah Dessen's books feature sweet romances and Auden and Eli are no exception.
Corn: What is the corniest book that you've ever read?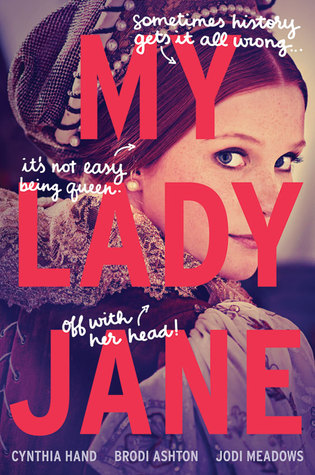 My Lady Jane by Cynthia Hand, Brodi Ashton, and Jodi Meadows was full of corny jokes… and I loved all of them!
Green Beans: What book is too long and needs to be shortened?
I read Modelland by Tyra Banks in high school. This definitely was not my favorite book, but I was determined to read all 700 pages of it. I read that the original manuscript was over 1,000 pages, so they already cut down a lot, but I think they needed to cut down a lot more!
Pumpkin Pie: What book do you read to get out of a reading slump?
To get out of a reading slump, I love rereading one of my favorite books. Just Listen by Sarah Dessen or Lola and the Boy Next Door by Stephanie Perkins are too of my top choices!
Dog/Cat: What's your favorite Thanksgiving food that you would steal from the table?
Mashed potatoes made by my grandma! Mashed potatoes from a restaurant or a package cannot compare to the mashed potatoes that she makes.
What are you doing on Thanksgiving Day?