Top Ten Tuesday is a weekly meme hosted by The Broke and the Bookish. This week's theme is the top ten books I'm looking forward to in the first half of 2017. Here are my top seven books for the first half of 2017:
1.) Carve the Mark by Veronica Roth
I liked the Divergent series (except for that last book!) and can't wait to see what else Veronica Roth has up her sleeve. I've heard mixed reviews of this book so far, but I can't wait to read it for myself. Plus, the cover is gorgeous!
2.) Always and Forever, Lara Jean by Jenny Han
This isn't my favorite series, but it's super cute and I can't wait to see how it ends. Even though I'm pretty sure of who Lara Jean will choose in the end, it will be interesting to see if Jenny Han throws a curve ball!
3.) Caraval by Stephanie Garber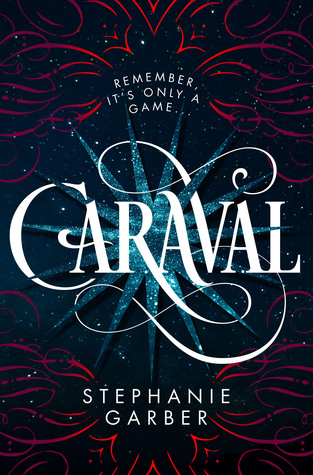 This book has a really interesting premise and has really good early reviews. This is definitely a book on my TBR for 2017!
4.) Wires and Nerve, Volume One by Marissa Meyer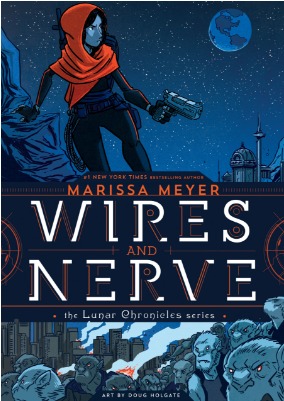 I'm not really a graphic novel person, but hopefully this will change my mind. I love Iko in The Lunar Chronicles and I'm excited to see where her story goes.
5.) #famous by Jill Gagnon
This sounds like a cute and fluffy modern love story! I'm interested to see how the social media aspect influences the romance within the story.
6.) Once and for All by Sarah Dessen
I absolutely LOVE all of Sarah Dessen's books. I know that she said that she really didn't think that she had another young adult book in her, so I'm really scared that this may be her last young adult book (especially with the title)! Regardless, I know I'm going to love this book.
7.) By Your Side by Kasie West
This definitely has The Breakfast Club vibes, so I'm very excited to read it! The description of the male main character also really reminds me of Owen Armstrong from Just Listen, which is one of my favorite young adult books!
What book are you most excited for in the first half of 2017?