Throughout the month of December, I am awarding my favorite books that I read throughout 2016. There are four categories (picture books, middle grade books, young adult books, and overall favorite books) with 5 winners and 3 honorable mentions in each category. Over the last three weeks, I chose my top five favorite picture books, middle grade books, and young adult books (see the winners here, here, and here). This week, I will choose the winners for my top overall books that I read in 2016.
For each winner, I will include a link to the review, my rating, and an excerpt from the review (if there is a review of the book on my blog). Here are my choices for favorite overall books of 2016, in no particular order:
1.) The Lunar Chronicles by Marissa Meyer (★ ★ ★ ★ -★ ★ ★ ★ ★, depending on the book)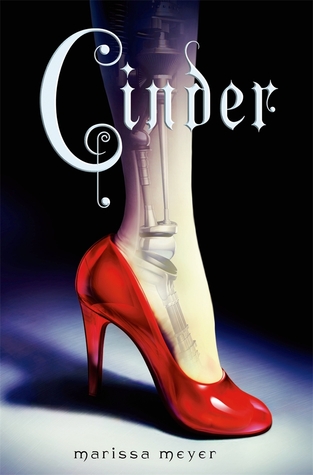 I haven't read Winter yet, but I loved the first three books in this series–I finished the first three within a week!
2.) The Winner's Curse by Marie Rutkoski (★ ★ ★ ★)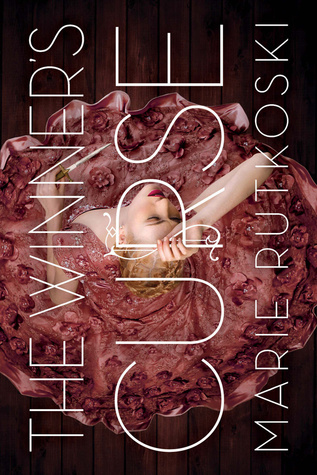 "I enjoyed the characters and romance in this book, but wanted more dimension in the side characters and better pacing at the end of the novel…"
3.) The Unexpected Everything by Morgan Matson (★ ★ ★ ★ ★)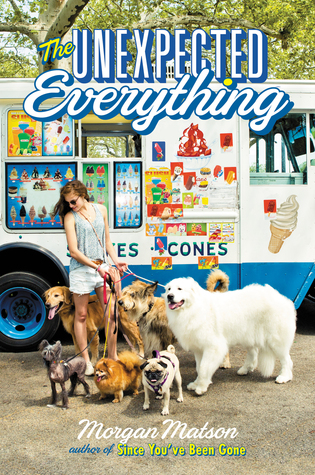 "Even though this book was over 500 pages, which isn't typical of a contemporary, I never lost interest and got interested in the story right away. I couldn't put this book down!"
4.) Percy Jackson and the Olympians: The Lightning Thief by Rick Riordan (★ ★ ★ ★ ★)
"Percy may be a Half Blood, but the book about him is full of action, humor, and heart."
5.) Since You've Been Gone by Morgan Matson (★ ★ ★ ★)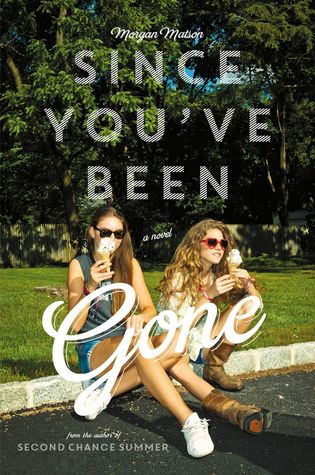 I read this book towards the beginning of summer and it was the perfect way to kick of my summer reading! I really connected to the main character and loved the story.
6.) Allie Finkle's Rules for Girls: Moving Day by Meg Cabot (★ ★ ★ ★ ★)
"I absolutely LOVED this book. Allie Finkle was a hilarious protagonist with sass and spunk."
Honorable mentions:
1.) Jessica Darling's It List: The Totally Not Guaranteed Guide to Popularity, Prettiness, and Perfection by Megan McCafferty (★ ★ ★ ★ ★)
"Megan McCafferty did the perfect job of capturing the middle school voice and creating characters and situations that are extremely relatable. I think this book is hilarious, but also provides meaningful advice to the book's target audience."
2.) Rebel Belle by Rachel Hawkins (★ ★ ★ ★)
"Even though Rebel Belle wasn't the most ground shaking book that I've ever read, it was extremely fun and enjoyable to read."
3.) Wonder by R.J. Palacio (★ ★ ★ ★ ★)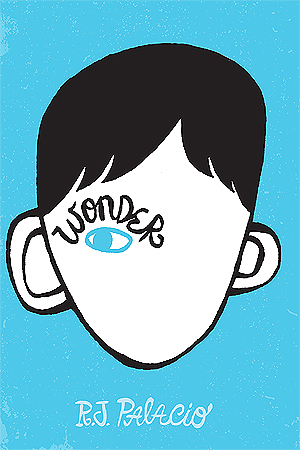 "Wonder by R.J. Palacio is an inspirational middle-grade novel with well-developed and authentic characters…"
What were your overall favorite books this year?