Top Ten Tuesday is a weekly meme hosted by The Broke and the Bookish. This book's theme are ten books on your Spring TBR. Since I am student teaching this semester, I do not have much time to read. However, I still have a lot of books that I hope to read before Spring ends! Here are my choices:
1.) Just Fly Away by Andrew McCarthy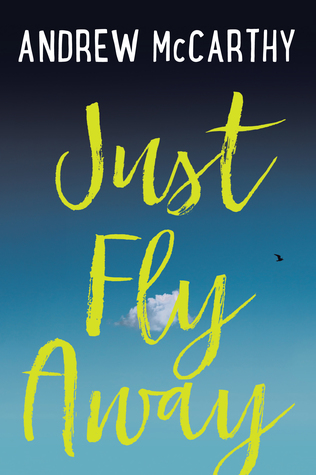 I received an ARC of this book, so I really want to read it before its release on May 28. Just Fly Away follows a fifteen-year-old girl who discovers that she has a brother after her father had an affair.
2.) Ginny Moon by Benjamin Ludwig
This is another ARC I hope to read before its May 2 release. This book interested me because it centers on a foster child with autism trying to adjust to her new foster family.
3.) Love, Ish by Karen Rivers
Once again, another ARC I hope to read. I actually received this book only a few days before its release date (which is today), but I hope to read and review it ASAP! Love, Ish follows Ish, a girl who dreams to be one of the first settlers on Mars. Her dreams are threatened, however, when she is diagnosed with cancer.
4.) Snowed In by Rachel Hawthorne
Snowed In should be a short, quick read. I really want to read this book while snow is still on the ground!
5.) Icing on the Lake by Catherine Clark
Like Snowed In, Icing on the Lake is a cute winter read that I want to finish before flowers start blooming!
6.) The Fill-In Boyfriend by Kasie West
Even though I'm no longer in high school, I think The Fill-In Boyfriend would be so much fun to read around prom time since the main character finds a fill-in date at the last minute.
7.) Shooter by Caroline Pignat
Shooter is described as a Breakfast Club-type story that focuses on a group of students hiding in the bathroom during a school shooting. Anything with the Breakfast Club in the description pulls me in!
8.) Salt to the Sea by Ruta Sepetys
After visiting the Holocaust Memorial Museum in D.C. over Spring Break, I really want to read more books set during World War II. I'm a huge fan of Ruta Sepetys and I'm sure this book will not disappoint!
9.) Code Name Verity by Elizabeth Wein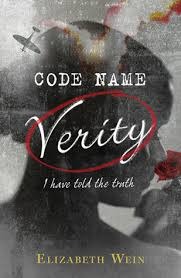 I've been wanting to read this book for awhile now and I finally started it during Spring Break! Hopefully I can finish it before the spring ends.
10.) Deuteronomy in The Bible
I've been working through Deuteronomy for awhile now, so I hope that I can finish reading it by the end of March!
What is on your Spring TBR pile?