Top Ten Tuesday is a weekly meme hosted by The Broke and the Bookish. This week's theme is a cover freebie. Since summer is fast approaching, I decided to choose my top ten favorite summer books covers. Any books with reviews on my website will be linked to the title. Here are my nine choices:
1.) The Summer of Chasing Mermaids by Sarah Ockler
This cover is gorgeous! I love the bright colors and how the shells are placed in the background. I also love the simple font.
2.) The Moon and More by Sarah Dessen
Like with The Summer of Chasing Mermaids, I love how bright and summery the colors are on this book cover! I love how Sarah's Dessen name fades into blue and pink. Also, I definitely have taken pictures like this on vacation.
3.) The Unexpected Everything by Morgan Matson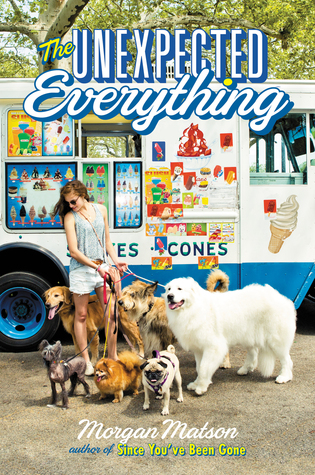 From the ice cream truck, to the font, to the dogs this cover is perfection! It definitely captured my attention when I first saw it in the bookstore. One cool aspect of this cover is on the inside there are more pictures of the dogs!
4.) The Boyfriend League by Rachel Hawthorne
This cover is really cute and gives me a good idea of the plot before I even read the description on the back. I really like how the cover is sporty and girly at the same!
5.) Thrill Ride by Rachel Hawthorne
Like with The Boyfriend League, I like how this cute illustration gives you an idea of how fun this book will be to read! I think the heart in the roller coaster is cute, simple, and effective.
6.) The Test: Junior Lifeguards by Elizabeth Doyle Carey
Before reading this book, I didn't even know about Junior Lifeguards. For the cover, I really like how the O is a life preserver and how the authors name is on the back of the beach chair.
7.) Love and Gelato by Jenna Evans Welch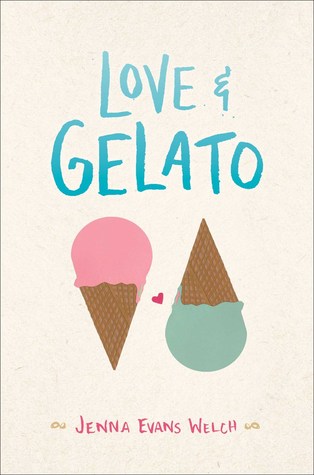 The cover is of this book is one of the reasons that I was immediately drawn to it. The ice cream is cute, simple, and summery! It definitely makes me want some gelato.
8.) The Summer of Cotton Candy by Debbie Viguié
At a college event, I worked the cotton candy booth. Unfortunately, my cotton candy never looked as good as the cotton candy on this cover! Whenever I see this book cover, it makes me want to go to the nearest fair or amusement park.
9.) Sleepaway Girls by Jen Calonita 
Summer camp is a staple of summer and I think this cover captures the spirit of summer camp! I really like how the suitcase includes a shirt with the name of the camp on it and includes clothes that I could see the main character wearing!
What are your favorite summer book covers?