It's that time of year again! By the time this is posted, I'll be at around 30 books for the year which means I'm almost at 50% for my Goodreads reading goal! Since I am a few books behind schedule, I'm definitely feeling the mid-year book freakout. To get an idea of how my reading year is going so far, here are my answers for the Mid-Year Book Freakout Tag:
The Best Book that I've Read so far
Wolf by Wolf had me hooked from the very first page. Ryan Graudin did a fantastic job imagining a world where Germany won the second World War. Not only was this book full of action, but it was full of interesting and complex characters.
Th Best Sequel that I've Read so far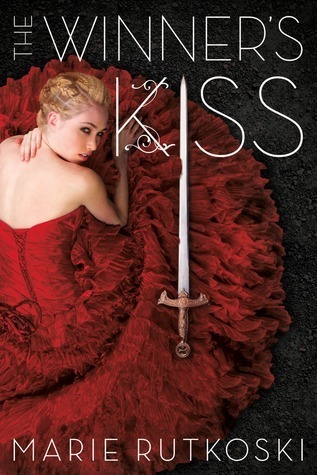 This is probably also the best book that I've read this year, but I decided to save it for the sequel category (even though it's the third book in the series). The Winner's trilogy is probably my favorite series of all time and I was not disappointed with The Winner's Kiss. It was well written, action packed, and full of great characters.
New Release that I Haven't Read yet
I'm a huge fan of this contemporary series, so I need to get my hands on the last book! I'm expecting to finish this book with a smile, so I'm really excited to read something that I know will make me happy.
Most Anticipated Release for Late 2017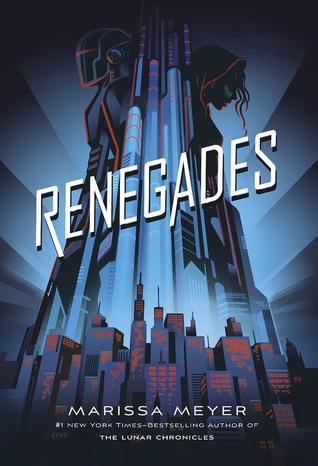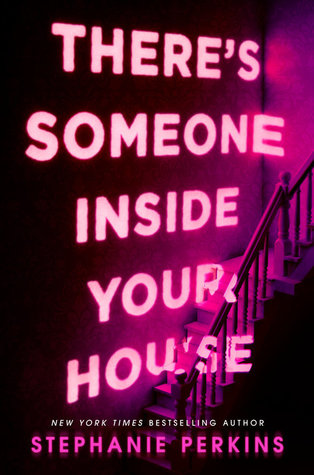 I love everything that I've read by Marissa Meyer and Stephanie Perkins and I didn't realize until recently that they both have books coming out at the end of this year! Both of these books sort of stray from their typical works–retellings and contemporary–which makes me even more excited to read them!
I thought this book was going to be really funny, but the humor definitely was not for me. Kill the Boy Band is my lowest rated book of the year at one star and I was really disappointed in the directions that the plot went in this story.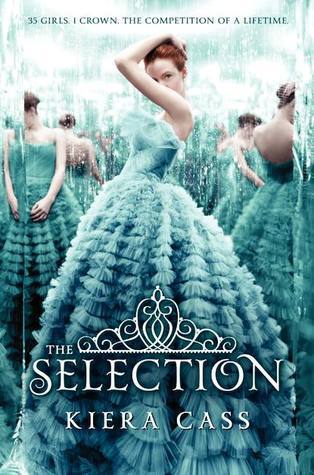 I've heard this book wasn't the greatest book of all time, but I was pleasantly surprised by how much I enjoyed it! I thought that I would be really bored while reading this book, and even though I found myself rolling my eyes at more than one occasion, this book was still fun to read. I'm a big fan of The Bachelor so I loved all the ridiculous aspects of this book. This is by no means the best book that I've read so far this year, but I'm hooked on this series and can't wait to see how it ends!
Even though Kasie West isn't a new author, she is new to me. I read my first book by Kasie West, The Distance Between Us, at the very end of last year. I liked it, but wasn't in love with it. Then, I read The Fill-In Boyfriend and P.S. I Like You and I wanted to get my hands on her other books! I love Kasie West's fun and fluffy books that remind me of some of my favorite rom coms.

Even though I've read a lot of cute romances this year, no character really sticks out as a new fictional crush for me. I think a lot of characters that I've read this year are very similar or aren't particularly memorable. Hopefully, that changes in the second half of the year!
Newest Favorite Character
Yael is such a complex and interesting characters that she is definitely one of my favorites this year. I love that she never loses her humanity or focus of her goal. She is a really strong YA character that you don't need to be reminded of that through other characters telling you that in the book which is very refreshing.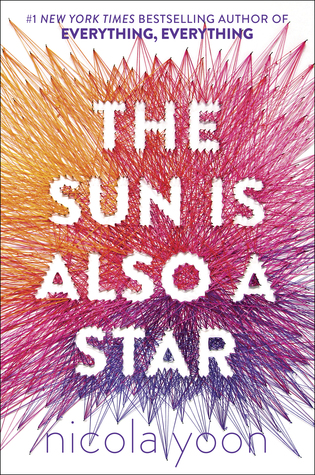 This book didn't make me cry, but I came pretty close even though it didn't necessarily have a sad ending. Just seeing how one little thing can change someone's life forever is so impactful. That's what I really enjoyed reading about in this book.
A Book that Made You Happy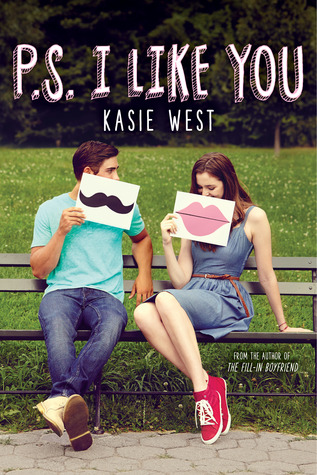 P.S. I Like You is like a classic high school movie. This book made me smile so many times, it's definitely competing to be my favorite Kasie West book!
Favorite Adaptation You Saw This Year
Since Guardians of the Galaxy is a comic book, I'm going to say this was my favorite adaptation of the year! There is only one way to describe this movie: so extra. I loved every minute of it.
Favorite Post You've Done So Far This Year
My favorite post that I've done so far would have to be the book that that I created! I love looking up more about my personality type, so I thought it would be fun to create a challenge that related my personality type to books. Check out my Book Personality challenge here!
The Most Beautiful Book You've Bought This Year
Sarah Dessen is one of my favorite authors and I love the cover for her new book, Once and For All! I'm also a huge fan of the pop of pink on the inside of the cover.
What Books Do You Need to Read Before the End of the Year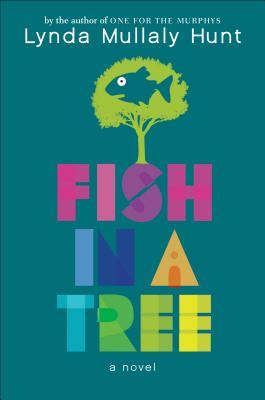 As someone who just graduated from college as a special education major, I know this book is going to make me geek out and recommend it to everyone I know. The title and the summary suggest this book is about a girl known as a troublemaker, but really just learns differently and struggles with traditional school. Then, a teacher comes and makes a difference in her life. Since this is what every teacher dreams about, I'm really excited to read this book!