Over the past few weeks, I started a series of posts on my favorite book series. First, I started with Five Series I Will Not Finish. Then, I discussed Five Series I Need to Finish. Last week, I talked about Five Series I Want to Read. Today, I'll conclude my series on book series with my five all-time favorite series.
When I was younger there were a lot of series that I loved to read. I devoured anything Junie B. Jones, Magic Tree House, Judy Moody, Baby-sitter's Club, and Pony Pals. Even though those series will always hold a special place in my heart, I'm going to focus more on series that I've read recently. On this list, there are many series that I read from seeing on different book blogs and I was surprised that actually enjoyed. Now, they are some of my favorite series of all time! Here are my choices for my five all-time favorite series:
The Princess Diaries series by Meg Cabot
I remember reading books in this series as early as fourth grade. A few summers ago, I reread the whole series straight through and it brought back so many memories of why I loved this series throughout my entire school experience. I loved Meg Cabot's fun and humorous style that I didn't usually read in school. I related to Mia and wished that I could be the Princess of Genovia. I know that this series will always hold a special place in my heart so it deserves to be in my top five favorite series.
The Hunger Games by Suzanne Collins
I remember that I picked up The Hunger Games on a whim because I heard some positive reviews for it and my sister heard that they would be turning it into a movie. I literally flew through this book and purchased the next two books in the series the very next day. I recommended this book to all of my friends, bought tons of Hunger Games merchandise from the pin to the nail polish, and saw the midnight premiere even though I literally had to be up for twenty four hours the next day. I never read Twilight, so The Hunger Games was the first series that I really went in with the hype. It also got me to try many young adult series outside of my contemporary comfort zone. For that, I will have to consider it one of my favorite series.
Divergent series by Veronica Roth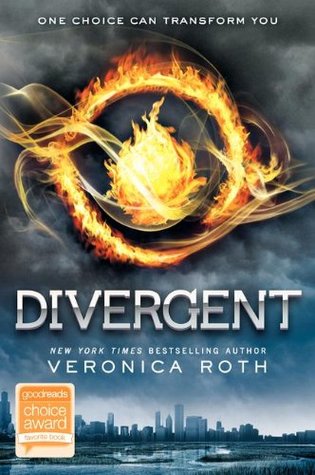 I've never had such mixed feelings towards a series. Looking back, Divergent isn't the best series that I've ever read. I had problems with the world and a book has never made me more angry than Allegiant, which was actually one of my first book reviews on my blog. However, I remember picking up the first book in this series after finishing The Hunger Games series and I literally could not put it down. I actually checked out this book from the library, but I went to the store and bought it the next day. Divergent is the first series that I read as the books were being released, so I finally understood what it was like to be stuck on a cliff hanger. Even though I find some areas of the series problematic, it still remains a special series for me.
The Winner's trilogy by Marie Rutkoski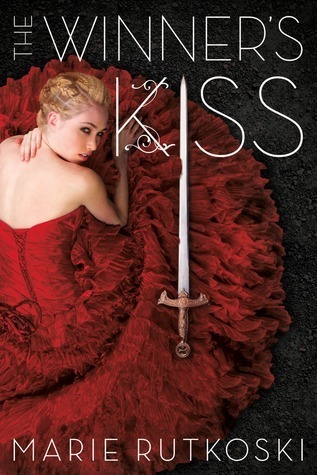 When I first heard of this series, I thought I wouldn't like it because it wasn't what I usually read. Then, I saw more and more people reviewing this series online and they talked about how much they loved it. Eventually, I saw so much on this series that I decided to read it. I'm glad that I did because The Winner's trilogy is probably was one my favorite series of all time. Unlike most series that may lag in one of the books, I was invested in every single book in this series. Outside of the blogging world, I feel like not many people have heard of this series, so I find myself constantly recommending it to friends. Out of all the series on this list, I would say this series receives the least amount of hype, but is one of the most deserving.
The Lunar Chronicles by Marissa Meyer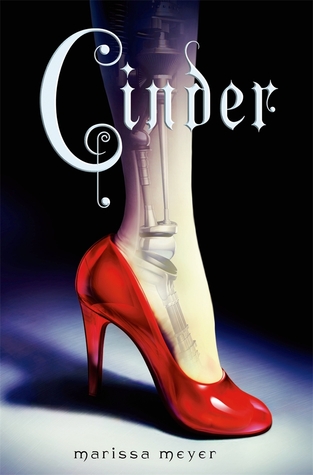 I remember people raved about Cinder when it first hit the market, but I never picked it up after a friend with similar book tastes told me that they weren't a fan. After seeing so many positive reviews from the blogging community, I decided to read it and decide for myself. I'm so happy that I did because The Lunar Chronicles is one of my most-loved series. I loved the unique take that Marissa Meyer took on some of my favorite fairy tales, the world, and every single one of the characters. This is another series on my list that I feel is very underrated, so I recommend it to everyone that I know!
What are some of your favorite series?