During the month of June, I read a lot of fun books. I was extremely excited to read the latest release from one of my favorite authors, Sarah Dessen. Even though I didn't read as many books as I hoped this month, I read a lot of really fun reads to kick off the summer. Here are the books that I read during the month of June (any book with a review will be linked to the title):
Red Thread Sister Carol Antoinette Peacock (★ ★ ★ ★ ★)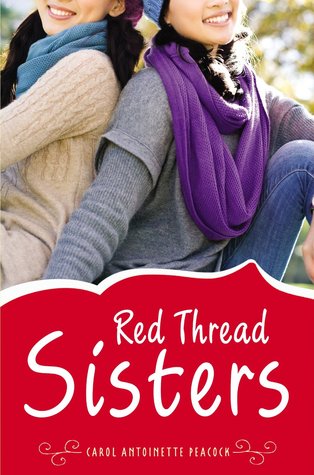 The Elite by Kiera Cass (★ ★ ★)
The Adventures of Captain Underpants by Dav Pilkey (★ ★ ★ ★)
The One by Kiera Cass (★ ★ ★)
Geek Girl by Holly Smale (★ ★ ★ ★)
Open Road Summer by Emery Lord (★ ★ ★ ★)
On the Fence by Kasie West (★ ★ ★)
Girl vs. Boy Band: The Right Track by Harmony Jones (★ ★ ★)
Rereads:
Just Listen by Sarah Dessen (★ ★ ★ ★ ★)
What was your favorite book that you read in June?