Looking back at my June TBR, I'm surprised to see that I finished four out of the five books listed on my TBR as well as read a few others. Last month, I planned to read the following books:
Everything, Everything by Nicola Yoon
Once and For All by Sarah Dessen (see my review here)
The Elite by Kiera Cass
Open Road Summer by Emery Lord
On the Fence by Kasie West
I read all of the books on this list except for Everything, Everything by Nicola Yoon. I'm surprised that I didn't read this one the most because I planned on reading the book and then seeing it in theaters (oops!). I guess I will just have to wait until it releases on DVD!
Now that we're heading into July, I want to amp up my summer reads. During the summer, I try to read 10-15 books per month. However, I don't want to feel too limited on what I read, so I will only choose five books for my TBR. Here are the books that I plan to read in July:
Fish in a Tree by Lynda Mullaly Hunt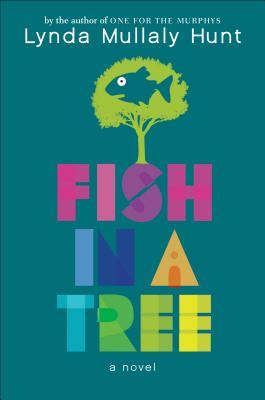 I found this book during my library's book sale and was extremely excited. This book seems right up my alley since it's middle grade, features a character with a learning disability, and seems perfect for fans of Rule by Cynthia Lord and Wonder by R.J. Palacio. Hopefully, it lives up to my high expectations!
Burn for Burn by Jenny Han and Siobhan Vivian
This book seems like the perfect book to read during the summer. It takes place on an island and is full of drama! I've been wanting to read this book for awhile now, and since I found a copy at a thrift store not too long ago, I have no excuse not to read it!
Surviving High School by Lele Pons and Melissa De La Cruz
I found this book at a thrift store (on half off day!) which made me really excited because I love reading books written by celebrities and social media stars. Even though I wasn't a huge fan of Alex and Eliza, it's also exciting to see that Melissa De La Cruz co-wrote this book. Even though the plot seems pretty generic and similar to other books written by social media stars, I still can't wait to read it!
Ever After High: The Storybook of Legends by Shannon Hale
This book looks like so much fun and will be a nice break from reading a lot of young adult contemporary books. I haven't heard much about this series, but I have a friend who is a big friend of Shannon Hale's books, so I definitely have high expectations for this book.
L.A. Candy by Lauren Conrad
I wanted to read the L.A. Candy series when it first hit the shelves, but never got around to reading it. Now that I finally bought my the first book in the series, I can finally read it! Since the plot sounds very similar to Lauren Conrad's own life, I'm hoping the book will be very authentic. I'm a huge fan of her clothing line at Kohl's, so hopefully I like Lauren Conrad's book as well!
What books do you plan to read in July?