Summer is in full swing and it seems like everyone is going on vacation! Since I'm not going on vacation this year, I decided to think about five book places where I would love to vacation! Here are five books destinations that I would love to visit:
Colby Beach from Sarah Dessen's novels
I love Sarah Dessen's novels, so Colby Beach would definitely be my top choice for vacation. I could shop at Clementine's, stop by Abe's bike shop, and get a burger from the Last Chance Cafe. Plus, if I vacationed in Sarah Dessen's book world, I could meet some of my favorite characters!
Genovia from Meg Cabot's The Princess Diaries series
After reading the books or watching the movie, I think a lot of people wanted to be the secret Princess of Genovia. However, I would settle visiting this fictitious country! Genovia seems like a beautiful place to vacation with a lot of charm! Plus, I might have a chance of seeing Princess Mia.
Crete from Sophomore Year is Greek to Me by Meredith Zietlin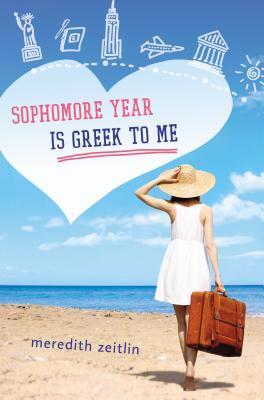 After reading Sophomore Year is Greek to Me, I definitely would want to visit Crete in Greece! Not only does Crete seem beautifully, but it also has a lot of fun traditions that would be cool to see.
A European tour from Wanderlost by Jen Malone
Even though the main character from Wanderlost is leading a senior citizen tour, it still seems like a blast! Not only would I be able to see a lot of countries filled with history and fun experiences, but every place that the tour group stayed was highly rated. Besides sitting for hours on a tour bus, it seems like a fun trip!
Thrill Ride! from Thrill Ride by Rachel Hawthorne
What would summer be without a trip to an amusement park? I would love to visit the fictional theme park Thrill Ride! from Rachel Hawthorne's book of the same name. It seems like there's a ride for everyone and themed areas throughout the park. Even the shows also described in the book seem like a lot of fun!
What bookish places would you like to visit in the summer?