Looking back on my July TBR, I'm not surprised that I only read one of the books that I initially planned. After my library brought in a slew of new releases, I found myself checking out six books at time. Even though I did have a great reading month (see my July Wrap-Up here), I didn't end up tackling my TBR pile. Last month I planned to read the following books:
Fish in a Tree by Lynda Mullaly Hunt
Burn by Burn by Jenny Han and Siobahn Vivian
Surviving High School by Lele Pons and Melissa De La Cruz
Ever After High: The Storybook of Legends by Shannon Hale
L.A. Candy by Lauren Conrad
Looking back at my choices, I can see why I didn't pick up most of these books. Most of the books on my July TBR were school-centered and in the midst of summer, I leaned more towards beachy reads. I'll probably save a lot of books on this list for September and October! The only book that I read on this list was L.A. Candy by Lauren Conrad, which I rated three stars.
Looking towards August, I'm going to try to fit in as many summer books as I can before back to school rolls around. Here are my picks for the last month of summer:
Summer Days and Summer Nights edited by Stephanie Perkins
I'm trying to branch out and read different types of books, so this short story collection will be the perfect way to venture out of my comfort zone! I read the winter short story collection but Stephanie Perkins and loved reading it around Christmas time. Hopefully, I love reading this one during the summer!
It's Not Summer Without You by Jenny Han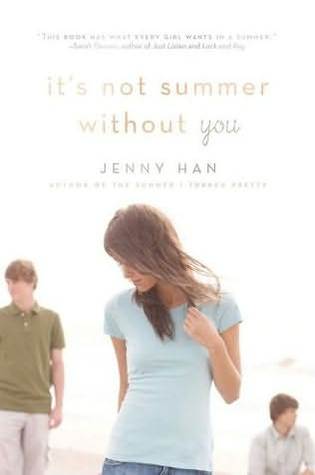 I read the first book in this series in July, so I definitely want to finish this series before the summer ends! Even though the first book in this series wasn't my favorite summer read, I feel like I will never finish this series if I wait an entire year to pick up the next book.
We'll Always Have Summer by Jenny Han
Similar to the second book in the series above, I want to finish this series before I forget the details. This series is perfect to read during summer, so hopefully I can finish it before the end of August.
Second Chance Summer by Morgan Matson
I planned on reading this book last summer, but never got around to it. Hopefully, I can get to it before this summer comes to a close! Morgan Matson is one of my favorite contemporary authors, so I know that I won't be disappointed by this one.
Windfall by Jennifer E. Smith
This isn't necessarily a summer read, but it is a book that I recently checked out of the library. I want to finish this book before the due date!
What books do you plan to read in August?