Last week, I talked about my favorite elementary back-to-school books. This week, I want to discuss my favorite middle school back-to-school books. In middle school, characters always face the uncertainty of fitting in, scary older classmates, and more difficult classes. Middle school characters going back to class are some of my favorites because they tend to be hilarious and full of heart. Here are my top picks: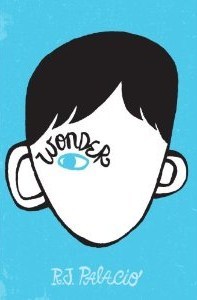 Wonder details a boy named Auggie with a craniofacial anomaly who starts his first year in public school. This is such a heartfelt story that could definitely be considered a modern classic. This book not only accurately depicts a middle school experience, but it also gives a powerful message important to readers of all ages.
Jessica Darling's It List: The (Totally Not) Guaranteed Guide to Popularity, Prettiness, and Perfection by Megan McCafferty
This book is a hilarious take on middle school with a spunky and likable main character. While many characters in this book are exaggerated, you can't help but laugh since many of them resemble people you probably encountered in middle school. This book provides a good message paired with a fun story line.
The Mother-Daughter Books Club by Heather Vogel Frederick
The Mother-Daughter Book Club is a fun and realistic series that focuses on four very different girls as the start middle school and are forced to bond over classic books by their mothers. All of the characters in this book are well developed and face scenarios that girls in middle school could face everyday. I recommend this book for anyone looking for a middle school read with strong female friendships.
The Boy Next Door by Laura Dower
The Boy Next Door is a cute, lighthearted read from the Candy Apple series. This book focuses on a pair of best friends, one girl and one boy, as they start middle school. With new friends and new interests, their friendship starts to change. I would recommend this book to anyone looking for a realistic, but easy to read, book that focuses on friendship.
Diary of a Wimpy Kid by Jeff Kinney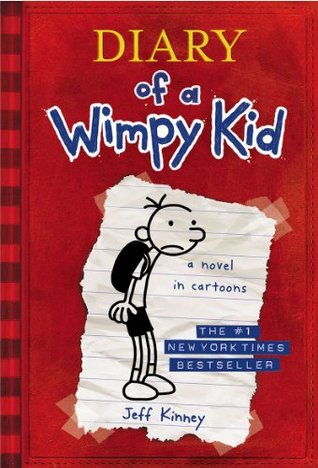 How could I mention middle school back-to-school books without mentioning Diary of a Wimpy Kid. Even though elementary school students read this series, Greg starts middle school in this book and provides hilarious insights. These books are fun, easy to read, and provides so many memorable characters. Plus, the movies are equally hilarious!
What are your favorite middle school back-to-school books?