Top Ten Tuesday is a weekly meme hosted by The Broke and the Bookish. This week's theme is a back to school freebie. I love freebie posts because I love seeing how different bloggers approach each general topic. For last year's back to school freebie, I focused on books I was required to read in high school and enjoyed. This year, I decided to discuss the opposite: books that I was required to read in high school, but didn't enjoy.
I've found that in school, I either loved books we loved in class or really disliked them. Luckily, there are quite a few books that I read in high school that I really loved. Unfortunately, there were also a few books that I didn't like so much. Looking at this list, I realize that a lot of these books either bored me or I read during summer reading. Since I read some of these books over the summer, I wasn't given the appropriate background knowledge which made the books more difficult to understand. Here are the top ten books that I didn't enjoy in school:
The Light in the Forest by Conrad Richter (Eighth Grade)
On the surface, this book has a very interesting premise: a boy is captured in a raid, is raised by a Native American family, but is forced to return back to his birth family after a treaty. However, this book was extremely boring to read. Additionally, I read books with similar plot lines that I felt were more interesting and well-written. Looking back, I feel bad not giving this book more a chance since it was taught by a student teacher in my classroom. However, I can't ever see myself rereading this book.
My Brother Sam is Dead by James Lincoln Collier (Eighth Grade)
I actually read this book in social studies class when we learned about the American Revolution. Like with The Light in the Forest, this book has an interesting premise, but I was never invested in story or characters. In this book, a boy in a loyalist family is shaken when his brother joins the other side in the American Revolution. While this book has an interesting premise, the ending is pretty obvious which makes the book less interesting to read.
Uglies by Scott Westerfield (Tenth Grade Summer Reading)
I actually had a choose between this book and two others. Since this book was extremely popular at the time, I decided to read this one. Uglies is a pretty standard young adult dystopian novel, so it never really stuck out to me. Like with the two books I previously mentioned, the plot was interesting, but the execution fell flat for me.
Across Five Aprils by Irene Hunt (Ninth Grade Summer Reading)
Out of all the books on this list, I struggled to get through this one the most. I remember really pushing myself to finish this book, and by the end, I had no idea what I read because I hadn't really paid attention while reading it. Additionally, I tried to read this book on a flight to Disney. Reading a summer reading book on the way to vacation wasn't the best idea to begin with, especially when it was one that I wasn't interested in at all.
The Stranger by Albert Camus (Twelfth Grade Summer Reading)
I think I may have appreciated this book more if I had more background information while reading it. In high school, we never really learned about books from an existentialist point of view in detail, we were just told it was very difficult to explain. Since this book heavily depends on an understanding of that, I just didn't get it when I read it. Luckily, this was a shorter book so it wasn't as much of a struggle to get through as other books on this list.
The Tempest by William Shakespeare (Twelfth Grade)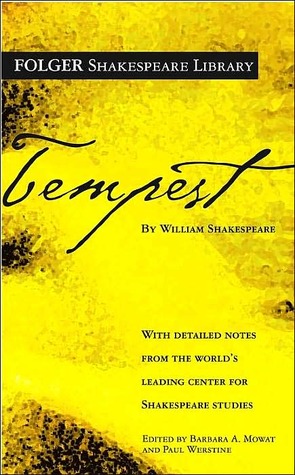 I think one of the reasons I dislike this book is that we were supposed to read Hamlet in twelfth grade, but our Shakespeare play of the year was switched to this one last minute. I was really excited to finally read Hamlet, so I already went in slightly disappointed with this play. Out of all the Shakespeare plays that I was required to read in high school, this was the only one I didn't enjoy even though it was the shortest.
Eat, Shoots & Leaves by Lynne Truss (Eleventh Grade Summer Reading)
The last thing any high school students wants to do is read a book about grammar over the summer. I read two other books over the summer that year and this was by far my least favorite. I really didn't care for the author's style of writing in this book and sometimes found it to be a little pretentious.
Out of the Dust by Karen Hesse (Eighth Grade Summer Reading)
This competes with Across Five Aprils with one of the most difficult books that I had to read. Like with some other books on this list, I knew a little bit about the Dust Bowl, but probably not enough to completely appreciate this book. However, I was also not a huge fan of the free verse format and I felt really bored while reading it.
Aeneid by Virgil (College Humanities Course)
I think one of the reasons I was disappointed by this story is because I read it after The Odyssey, which I loved. I couldn't help but compare the two stories as I read them, but I found The Odyssey much easier to read and more enjoyable to read.
What were your least favorite required reads?