Top Ten Tuesday is a weekly meme hosted by The Broke and the Bookish. This week's  theme is hidden gems in a specific genre. Most often, I read contemporary books. Since I have a lot of books to choose from this category, I decided to choose some of my favorite contemporary hidden gems! I determined my hidden gems by selecting books that were rated under 5,000 times on Goodreads. Here are my choices (any books with reviews will be linked to the book's title):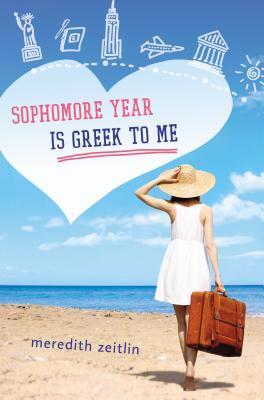 Sophomore Year is Greek to Me follows Zona Lowell after her father moves them to Greece for her sophomore year of high school. This is a fun book that explores culture and focuses on family. This a contemporary hidden gem for anyone who loves books that involve travel!
I discovered the Lewis Creek series by Michelle Smith through NetGalley where I received a free ARC of the second book in this companion series. The Lewis Creek series follows star baseball players as they win football games and win hearts of the girls in their small southern town. I love these books because they portray the characters and the setting authentically. This book is definitely a hidden gem for anyone who loves young adult books that involve sports!
Like with the Lewis Creek series, I discovered this e-book only read through NetGalley. Alterations by Stephanie Scott is a Sabrina retelling that follows Amelia Blanco, an aspiring fashion designer, who finds herself in a love triangle between two brothers. I absolutely LOVED this book. It was a quick, easy, and fun read that reminds me of my favorite romantic comedies. I would say this book is a hidden gem among lighthearted contemporary reads.
Torn Away by Jennifer Brown follows Jersey Cameron after a dangerous tornado rips through her town, kills her family, and forces her to move in with a father who never wanted her. Torn Away is a heart-wrenching book with a great message about family. I haven't really seen this book talked about a lot, so I consider it a hidden gem since it was one of my favorite young adult books lat year!
Windfall by Jennifer E. Smith
I'm surprised to see Windfall with under 5,000 ratings but maybe that's because it was released so recently. Windfall by Jennifer E. Smith follows Alice after she buys her best friend Teddy a winning lottery ticket. This was my first book by Jennifer E. Smith and it definitely won't be the last! This is a hidden gem book for anyone who loves to see characters really grow throughout a book.
I was surprised to see Wanderlost had under 5,000 ratings on Goodreads because I remember it being so hyped up before its release. In Wanderlost, Aubree pretends to be her sister as a European tour guide after a party that Aubree hosts gets out of hands. This book covers several countries and makes you want to book a tour bus trip across Europe! This book is a hidden gem for anyone who loves contemporary books that feature fun and historical locations.
It's A Mall World After All by Janette Rallison
I would consider many of Janette Rallison's books underrated, but It's A Mall World After All is for sure one of the most underrated. In It's a Mall World After All, Charlotte works as a perfume sprayer at the mall where she discovers that her best friend's boyfriend may be cheating on her best friend. Janette Rallison's books at laugh out loud funny and I read this book so many times throughout school that my copy is well-worn. This book is a hidden gem among humorous contemporary books.
In The Summer of Chasing Mermaids by Sarah Ockler, a boating accident leaves aspiring singer Elyse without a voice. To cope with the accident, Elyse spends the summer on the Oregon coast where she meets a cute boy and faces her fear of the sea. The Summer of Chasing Mermaids is a beautifully written book with an equally beautiful story. I don't hear it much in people's favorites for summer, so I would consider it a hidden gem among summer contemporaries.
Jesse's Girl by Miranda Kenneally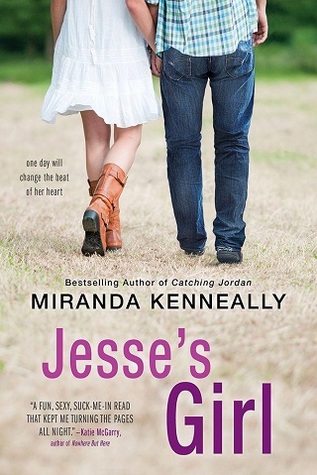 I was surprised to see that this book had less than 5,000 ratings since it is one of the book in Miranda Kenneally's Hundred Oaks series. Jesse's Girl follows Maya Henry, an aspiring singer, as she job shadows a famous pop singer for a school project. This is definitely one of the best books in the Hundred Oaks series with its fun plot and well-developed characters, so I would definitely consider it a hidden gem within this series.
So Not Happening by Jenny B. Jones
So Not Happening by Jenny B. Jones is a teen Christian mystery book that follows a stuck-up girl who moves to a small town after her mother remarries. I remember reading this book in high school after seeing the cover (the pig is so cute!) and really enjoying it. While this book is predictable, it was very fun to read with a cute romance which is what I loved to read in high school. I never hear people talk about this book, so it's definitely a hidden gem read!
What is your favorite hidden gem contemporary book?