Top Ten Tuesday is a weekly meme hosted by The Broke and the Bookish. This week's theme is Ten Books that Features __________ Characters. This could be books that feature diverse characters, characters with mental illness, characters that play sports, or whatever else participants decide! This week, I decided to find ten books that feature characters close to my heart: characters with exceptionalities.
As a special education major in college (and teacher in a few weeks), I've encountered many students deemed exceptional. In special education, "exceptional" means that in one area of functioning, a student functions significantly different from the "norm." This covers a lot of different people, such as, people with autism, people with hearing loss, and people with an IQ significantly above average. As a result, the person may think, socialize, or perform differently than most other people.
With books featuring diverse characters on the rise, I'm excited to read more and more books that features characters with exceptionalities in an authentic way. Here are eleven great books that portray characters with exceptionalities (any book with a review will be linked to the title):
Rules by Cynthia Lord follows Catherine, a twelve-year-old girl, who has a brother with autism. Catherine tries to teach her brother "rules" which will help him function easier in a public setting. Over the summer, Catherine meets Jason, a boy with parapelegia, and Kristi, a girl whose parents are going through a divorce, and she starts to question what "normal" really is.
This book is such an important book for me because it solidified by decision to major in special education. This book explores so many people with different backgrounds to give such a great message: normal is different for everyone. I love how Catherine grows as a character in this book, how readers learn about assistive technology and different ways to communicate, and the representation of all the characters in this book. I can't recommend this book enough!
El Deafo is a graphic novel memoir by Cece Bell. In El Deafo, Cece attends a school for children who are deaf until her family moves and she must attend public school. Cece worries that everyone in her class will stare at her phonic ear and not want to be her friend. However, Cece also discovers that her phonic ear allows her to hear her teacher everywhere in the school, including the bathroom and the teacher's lounge.
I really loved this graphic novel and how it showcases someone's real story. I loved how the author chose to use bunnies to illustrate this novel because it really showcases the hearing aid throughout the novel. Additionally, I liked how the author included so many different ways of how people reacted to her phonic ear and how certains ways were appropriate or inappropriate. I also enjoyed the author's note where Cece Bell emphasizes that this is her own personal experience and that even though someone else may also be deaf, they may view their experience differently or respond to it in a different way.
A Thousand Ways This Could Go Wrong by Jennifer E. Smith (a short story in Summer Days and Summer Nights edited by Stephanie Perkins)
Summer Days and Summer Nights is a short story collection edited by Stephanie Perkins that includes short stories featuring diverse characters in summer young adult romances. In A Thousand Ways This Could Go Wrong, the main character works at a summer camp where she struggles to help a student with autism. Additionally, she starts to date a guy which she later discovers is also on the autisum spectrum.
Summer Days and Summer Nights was definitely not my favorite short story collection. However, I really enjoyed Jennifer E. Smith's addition to the collection. I really enjoyed that this story featured two characters with autism, who although they shared some similar characteristics, weren't carbon copies of each other or stereotypes of people with autism. In this short story, I think Jennifer E. Smith was successful in showing the spectrum of people with autism, which I really appreciated. Additionally, I liked how the romance featured a character with autism which I don't really see in young adult fiction.
Eliza and Her Monsters by Francesca Zappia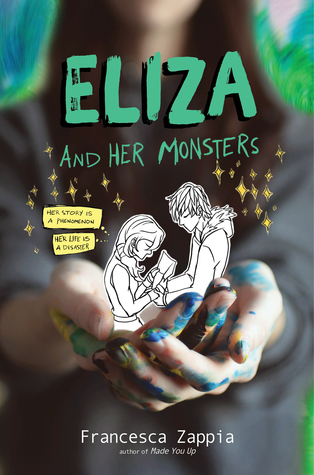 In Eliza and Her Monsters by Francesca Zappia, Eliza is the creator of a wildly popular online comic. Online, she has millions of devoted followers. However, in real life she struggles to relate to her family or people in her class at school. Then, Wallace, a new boy at school and the biggest fanfiction writer for her comic, moves to town and Eliza finds herself opening up.
I had a few problems with Eliza and Her Monsters, but overall, I think this book did a great job representing a character with depression and anxiety. While depression and anxiety are often considered mental illnesses, they can also be considered exceptionalities within a school setting. In this book, Eliza's depression and anxiety greatly impact her every day life, especially when and how she socializes with people her own age.
Six of Crows by Leigh Bardugo
Six of Crows by Leigh Bardugo follows six outcasts as they attempt to perform an impossible heist. When a new addictive drug is used to manipulate Grisha, notorious criminal Kaz Brekker is asked to abduct the person who created the drug from the heavily guarded ice court for a large amount of money. To successfully retrieve the scientist from the Ice Court, he recruits a rag tag group that may kill each other before they even arrive at the court.
Six of Crows includes such a diverse cast and I'm happy that two members of the cast have exceptionalities. Out of all the books in my list, this is the only book that isn't contemporary, so it's cool to see characters with exceptionalities in a different genre than I usually do. In this book, Kaz Brekker exhibits similar characteristics of osteonecrosis. In the author's note, author Leigh Bardugo explains that she experiences osteonecrosis which is a degenerative condition that makes every step painful so she sometimes needs to use a cane to walk. Kaz is such a dynamic character in Six of Crows and I like how his exceptionality is represented well in the book. Additionally, Wylan has a learning disability that leaves him unable to read. I appreciated how Wylan's learning disability wasn't used as "quirk," but instead impacted his relationship to others and the plot.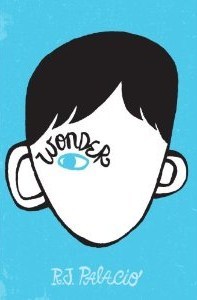 Wonder by R.J. Palacio follows Auggie Pullman, a boy with a facial deformity, as he starts his first year in a public school. In this book, Auggie mentions how he went through various surgeries so he could eat and talk. I think my favorite part about this book is how it brings up real conversations not just about Auggie, but how other people react towards people with exceptionalities.
Within this book, parents presume that Auggie must not be "smart enough" to be in the same private school as their child based on the way he looks. Furthermore, numerous students imply that Auggie can't even name everyday objects (for example, in the trailer when they ask if Auggie knows what an eraser is) based on what they see. I think this book does a great job of promoting presuming competence. If a person has an exceptionality, then you can't assume what they can or cannot do. Instead, you have to presume comptence, or assume the person can or do understand when they are spoken of and to.
The Great Shelby Holmes follows Watson, a sixth grader who moves to New York and meets an intelligent girl named Shelby. Watson soon finds himself wrapped up in one of Shelby's detective cases to help locate a missing dog.
I've read both the first and second book in this series and have loved both of them! Additionally, both of the main characters in this book features exceptionalities. Watson has diabetes which greatly impacts his every day life and working on Shelby's cases (especially in the second book). While diabetes may not always be considered an exceptionality (like many other exceptionalities), it can be depending on the person. Shelby also is considered exceptional because falls under gifted and talented. With such a high IQ, Shelby requires a lot of individualized instruction in school. Additionally, her exceptionality also impacts how she socializes with others and makes it difficult for her to relate to other people her age. Both Watson and Shelby's exceptionalities greatly impact the plot are delivered authentically.
Here are three more books still on my TBR List:
Fish in a Tree by Lynda Mullaly Hunt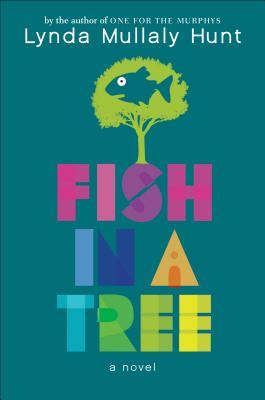 Fish in a Tree follows Ally, a girl known to be a trouble maker in school. However, she actually uses her disruptive behavior to hide her dyslexia. Then, a new teacher shows her that everyone thinks and learns differently, which opens her world with new possibilities.
About 10% of all children have learning disabilities (that's about 4.6 million children in the United States alone!), however, I rarely read about children with learning disabilities in books. I've heard great reviews of Fish in a Tree, so I can't wait to read it!
Ginny Moon by Benjamin Ludwig
Ginny Moon follows a fourteen-year-old girl with autism who lives with her adoptive parents, Maura and Brian. When Maura gives birth to a new baby, traumatic memories from Ginny's past resurface and she develops an escape plan.
There are several reasons why I'm excited to read this book. In this book, Ginny narrates the books. In most books that I've read that feature characters with autism, the character with autism never actually narrates the story. This story particularly interests me because, like in the story, the book's author adopted a child with autism. Therefore, I expect the story and the narrator's voice to be represented authentically.
A Quiet Kind of Thunder by Sara Barnard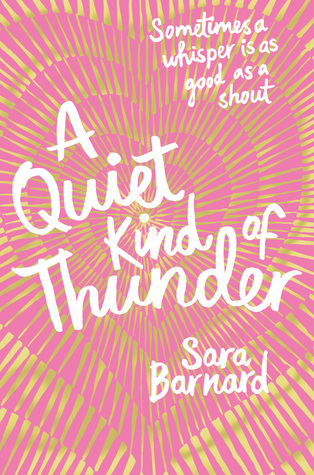 A Quiet Kind of Thunder follows Steffi who has been selectively mute for most of her life. Then, Steffi is assigned to look after a new student, Rhys, who is deaf due to her knowledge of basic sign language. As a result, they develop new ways to communicate with each other.
I'm really excited because both of the main characters in this novel have exceptionalities. I've also heard a lot of positive reviews for this book including that both exceptionalities are represented well.
What is your favorite book that features characters with exceptionalities?