In September, I wanted to focus on more school-oriented reads. Instead, I found myself picking up more fantasy books. Even though my month didn't go exactly as I planned, I still read a lot of good books during the month of September and can't wait to see wait next month holds! Here are the books I planned to read in September:
Surviving High School by Lele Pons and Melissa de la Cruz
I think one of the reasons I didn't pick up this book is that even though I own it, I can't remember where I put it. I have a lot of books and since I don't have bookshelves, some of my more recently purchased books are in miscellaneous boxes in my house. Hopefully, I can find this one and read it soon!
Fish in a Tree by Lynda Mullaly Hunt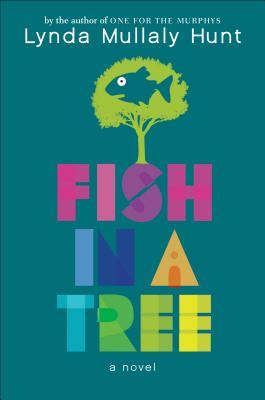 While I know that I probably will like this book, I still haven't picked it up. Hopefully, I will pick it up soon!
All the Crooked Saints by Maggie Steifvater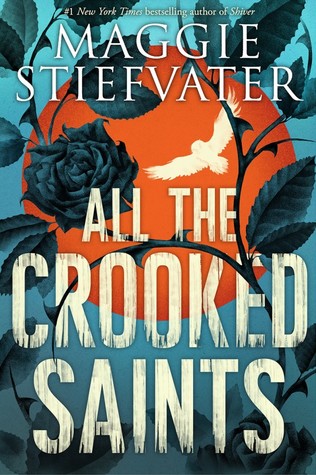 I wanted to read this book because it seemed perfect for the fall, but my interest slowly went away. This is the one book on my TBR that I may never get around to reading.
Six of Crows by Leigh Bardugo
This is the book on my TBR last month that I wasn't sure if I was going to read. After being reassured that I didn't need to read the original series by this author to appreciate this book, I dove right into reading this book! I definitely went into this book with high expectations due to all the hype surrounding it. Fortunately for me, it met all my expectations and I can't wait to read Crooked Kingdom.
Salt to the Sea by Ruta Sepetys
Once again, I did not get to Salt and the Sea by Ruta Sepetys. I don't know why I keep putting off this book when I know that I'll love it, but hopefully I will finally pick it up in the near future.
Even though I only read one of the books on my September TBR, I still discovered a lot of books during the month of September that I loved (see my monthly wrap-up here). Here's the books at the top of my TBR for October:
I tried reading another book by Marie Lu, The Young Elites, but never finished it because I wasn't extremely interested in the story line. However, I know Marie Lu is a well-loved author and the description of Warcross seems a little more up my alley. I've heard several positive reviews for this book and currently have this book checked out from my library, so I can't wait to read it! Warcross follows a teenage hacker who works as a bounty hunter to to track down players who bet on the game illegally. After the hacker, Emika, is revealed in a glitch in the game, she is recruited by game's creator to spy on the game's world tournament.
Wonder Woman: Warbringer by Leigh Bardugo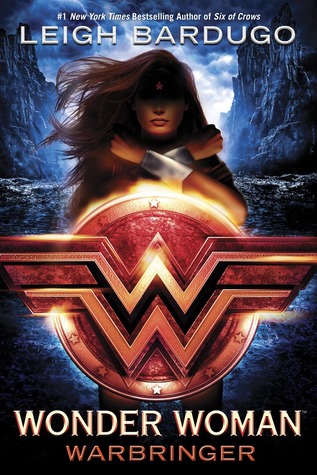 Wonder Woman: Warbringer by Leigh Bardugo tells the origin story of Wonder Woman. I saw this book in the library and picked it up because I've heard positive reviews about this book and have enjoyed other books that I've read by the author. However, I'm not entirely sure if I'll get around to this book, even though I have it checked out of the library, because I've never been super interested in books based on comic book/super hero movie characters.
The Audition by Maddie Ziegler
Audition by Maddie Ziegler, a star from the popular Lifetime show Dance Moms, follows a twelve-year-old dancer whose life takes a turn for the worse when her family moves and she's forced to leave her beloved dance team. In her new studio, the girls compete at a higher level and aren't accepting of new team members. However, things look up when she befriends a fellow newbie. I was interested in this book because I used to watch the show Dance Moms and I'm always interested when celebrities release fiction books. I'm not sure how much of this book Maddie Ziegler actually wrote and the plot sounds a little generic, but I'm interested to see how it plays out. I received a free eARC of this book via NetGalley.
This Lullaby by Sarah Dessen
This Lullaby is one of my favorite Sarah Dessen books. I actually wanted to reread it last month, but like with Surviving High School, I'm having trouble locating my copy! This Lullaby follows Remy, a girl very opposed to love despite her mother's recent remarriage and romance novels, as she meets a boy who threatens to break all of her rules about love.
Every Last Word by Tamara Ireland Stone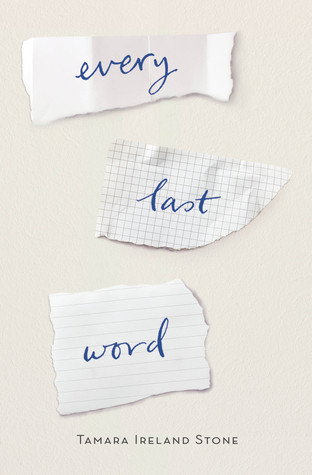 I saw Every Last Word at Target and was interested after reading the synopsis on the back of the cover. I thought I saw this book in my library, so I went to check there first and was disappointed when it wasn't in my library's circulation. However, I'm still really interested in reading this book, so I may have to take another trip back to Target and purchase it for myself! Every Last Word by Tamara Ireland Stone follows Samantha McAllister, a popular girl with a toxic group of friends who also has obsessive compulsive disorder. Then, Sam meets a supportive friend who introduces her to tight-knit group of friends.
What books do you plan to read in October?