With Blogoween in full swing, I decided to write a post on one of the most thrilling things… finding discounted books! Recently, I visited some of my favorite thrift stores in my area and found some great books to add to my collection! Here's what I found:
The Giving Tree by Shel Silverstein
The Giving Tree is one of my favorite pictures books, so I was so excited to find a copy at the thrift store. The jacket on this book was a little beat-up, so I'll probably just leave it off when I add it to my library.
Six of Crows by Leigh Bardugo 
Six of Crows is such a popular book that I've been interested in reading for awhile, so it was very exciting to find this at a thrift store. Usually, I don't find books released within the past few years!
The Voyage of the Dawn Treader by C.S. Lewis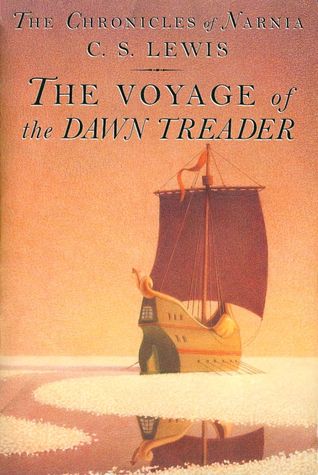 A Horse and His Boy by C.S. Lewis
I've been wanting to read The Chronicles of Narnia series recently, so I've been collecting the books as I come across them in thrift stores. On this trip, I managed to find two more of the books!
Ruby and the Booker Boys: Brand New School, Brand New Ruby by Derrick Barnes
Ruby and the Booker Boys: The Slumber Party Payback by Derrick Barnes
I haven't heard anything about Ruby and the Booker Boys, but these two books immediately interested me when I came across them. First of all, they are printed under Candy Apple which I loved reading when I was younger (see the countdown of my favorites here). However, these books are for even younger readers which would be perfect for my classroom. Plus, I love finding more books with diverse characters to add to my classroom library!
The Titan's Curse by Rick Riordan
The Battle of Labyrinth by Rick Riordan
Like with The Chronicles of Narnia, I've been really interested in finding all of the books in the Percy Jackson and the Olympians series. After this trip, I managed find the last two books I needed! I can't wait to finally read through the rest of this series.
I Survived the Attacks of September 11, 2001 by Lauren Tarshis
I'm always interested in finding historical fiction books for my classroom, so I was happy to find a book that covered a moment in history that I don't have yet in my classroom library. I haven't heard anything about this book or the I Survived series in general, but I'm hoping that is discusses this historical event well in a way that younger readers can understand.
Tuck Everlasting by Natalie Babbitt
The Amazing Days of Abby Hayes: Declaration of Independence by Anne Mazer
I loved The Amazing Days of Abby Hayes when I was younger, so it brought back a lot of memories finding another book in the series at the thrift store!
Fantastic Mr. Fox by Roald Dahl
Besides Matilda and Charlie and the Chocolate Factory, I haven't picked up any other books by Roald Dahl. However, I know that they are well-loved and great books for younger readers.
How to Eat Fried Worms by Thomas Rockwell
I loved this movie when I was younger, so it made me happy to find the book it was based on at the thrift store. Hopefully, I enjoy the book as much as the movie!
What book deals have you scored recently?