While most of these books hit it out of the park, one struck out.
At this point, I've read almost all of the books in Miranda Kenneally's Hundred Oaks series. For me, the books in this series really have been hit-or-miss. I think some of her books offer really great romances with well-develop characters and story lines. However, I think some of her books fall on the exact opposite of the spectrum. Sometimes, the romance (especially with the love interest who doesn't win in the end), is so overdone that I don't get to know the character really well or I don't see enough of the main character with who they actually end up dating. In my three most recent reads from this series, I'm happy to say that I enjoyed most of them and only one fell into some pitfalls that I noticed within this series.
Catching Jordan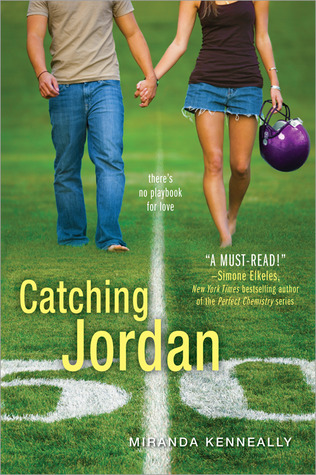 Catching Jordan is definitely one of my favorite books in this series. I think Jordan has a more unique voice and story line than some of the main characters in this series which made this book enjoyable to read. I think the author did a great job of also developing great side characters, especially authentic relationships between Jordan and her teammates. This book really only fell into one problem that I find recurs often within this series. I think Jordan spends too much time with the wrong interest that readers don't get a lot of time between her and the guy your supposed to root for throughout the novel. Since this is the first book in the series, we do get to see them in later novels. However, I found that their characters are treated a little too stereotypical and almost cartoonish in the later novels that I wished their romantic relationship was fleshed out more in the first book.
Jesse's Girl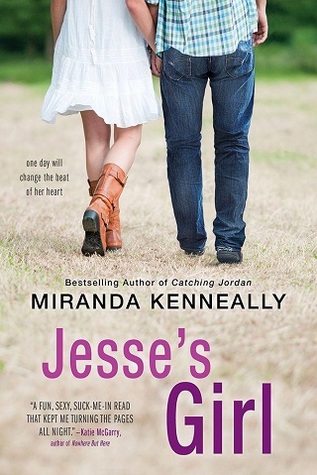 I've seen Jesse's Girl regarded as one of the favorites within this series and I wholeheartedly agree with that statement. Even though the characters in this book now each other only know each other for relatively a short time compared to other couples in the series, their relationship came across as one of the strongest to me. I think the main character and the love interest in this book are two of the most well-developed in this series which made me really invested in their story. I also appreciated that there isn't a love triangle in this book so I could focus on the development of the romantic relationship only between the two main characters.
Defending Taylor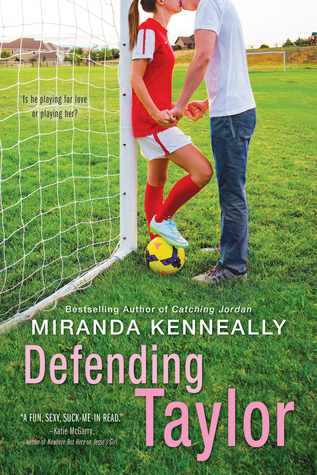 Out of these three books, Defending Taylor was the weakest for me. For me, the plot wasn't as developed as some of the other books in this series and I felt like it was never truly resolved at the end. Additionally, I feel like Taylor wasn't the most dynamic or complex main character in the series, which made her a little forgettable and made me less invested in her story as a reader. I also felt that Taylor's relationship with Ezra was also under-developed. While Taylor and Ezra knew each other for awhile at this point, I still didn't really feel any connection between them besides the "my brother said not to mess around with my sister" idea used in other similar books. Overall, this book fell flat for me and fell into similar tropes that I disliked in other books in this series.
What is your favorite book in the Hundred Oaks series?