I started reading Kasie West's book this year and quickly devoured all of her contemporary books. I loved her spins on typical tropes throughout young adult contemporary books and enjoyed that her books reminded me of my favorite high school movies. I even purchased one of her books this year shortly after it was released which I only do for authors that I really love since I primarily buy most of my books at thrift stores or through Kindle daily deals (where I purchased most of her books). However, there are some Kasie West's books that I love more than other. Here is a countdown from my least favorite to favorite books among Kasie West's contemporary books (reviews will be linked to book titles):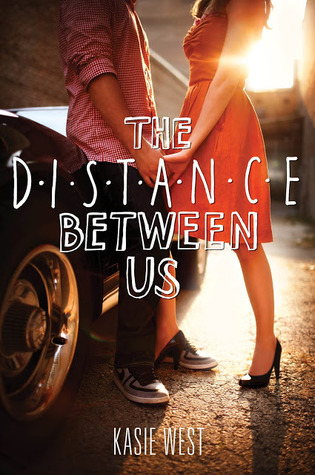 The Distance Between Us was the first book by Kasie West and at the time, I really enjoyed it. However, after reading her other contemporary books, it is definitely my least favorite. I think I really liked this book when I read it the first time because I read it so quickly and I thought I was supposed to like it because so many people liked her books. However, I don't really remember the characters from this book and I don't think their relationship is as realistic or well-developed as other relationships in Kasie West's books. Plus, I wasn't a fan of the doll shop either.
5.) On the Fence
Even though I ranked On the Fence so low, I actually really enjoyed it and it was hard to decide third, fourth, and fifth place for me because I have similar feelings towards all of them. In this book, I liked the voice on the main character and appreciated her tomboy personality since Kasie West typically writes very girly characters. I also liked the plot involving the main character's mom and how this helped her grow throughout the novel. However, I thought Kasie West could have done a little more with the love interest in the book. She hinted at a darker back story, but I wish I could have seen that play out a little more in the novel.
4.) Lucky in Love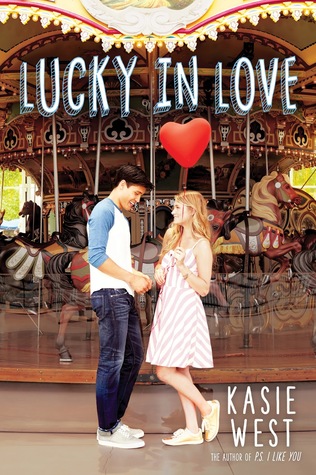 Lucky in Love is the only physical copy of a Kasie West book that I own. As I mentioned in the introduction, I loved Kasie West's books so much that I bought this one when it was released, which I don't typically do. Like with On the Fence, there were parts of this book that I really loved, but some aspects that I found needed improvement. In this book, I really liked the love interest. He was an all-around nice guy and very supportive of the main character throughout the novel. On the other hand, I found the characterization of the main character a little inconsistent and had a few problems with the plot. While I enjoyed this book, it isn't my favorite.
3.) By Your Side
Even though By Your Side is ranked highly on my list, I could easily switch it out with Lucky in Love or On the Fence because what I liked and what I disliked in those books is similar to this one. In this book, I really liked the two main characters and think Kasie West did a great job of fleshing out their characters. However, the plot wasn't what I expected and the pacing was slightly off. However, like On the Fence and Lucky in Love it was still a cute book that I overall enjoyed.
Looking at reviews for Kasie West's books, I know this isn't typically regarded as a favorite among her books. However, this is definitely one of my favorites by Kasie West's. At the beginning, Gia is not a likable character. However, that's what I really liked about her. A lot of Kasie West's characters tend to be quirky girls with a few friends. However, Gia is popular and outgoing which I don't see much of in young adult fiction. In this book, I think Gia grew a lot throughout the novel and the relationship in this book is one of my favorites in Kasie West's books.
1.) P.S. I Like You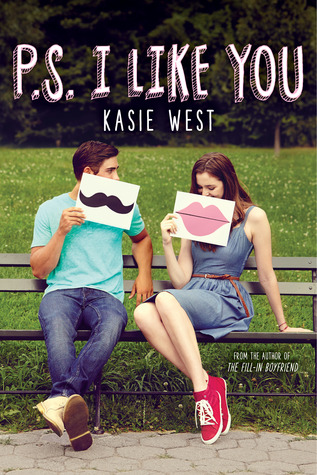 P.S. I Like You is by far my favorite Kasie West book. Although it contains A LOT of tropes, Kasie West still manages to make it her own. Plus, it reminds me of everything I love about high school movies. I think Lily is a really fun and outgoing character and her love interest is also another one of my favorites in Kasie West's books. I know that I will reread this book multiple times in the future because I flew through reading this book since I enjoyed it so much.
What is your favorite Kasie West book?