What would Halloween be without candy? Blogween is almost over, so it wouldn't be complete if I didn't compare some books to candy that you could find trick-or-treating. The Candy Book Tag was created by Samantha at Bookish Serendipity (let me know if you can find the link to her site!). Here are my answers:
Apples: Ah, healthy food. It's deep, meaningful, probably won a lot of awards. But, um, it really isn't your thing.
This One Summer is an award-winning graphic novel, but unfortunately for me, I didn't end up loving it. I appreciated how realistic this story was, but found myself bored since it was primarily the main character reacting to much more interesting people and events around her.
Milk Chocolate: It is a book your recommend to EVERYONE.
Although I just read Six of Crows, I can see myself recommend it to everyone I know. This book had so many twists and turns plus a cast of fun and interesting characters. I think this book could appeal to many different audiences so it's one that I could recommend to a lot of different people.
Black Jellybeans: Why do these exist?
I don't like completely bashing a book and claiming that it shouldn't exist, but one book that I really didn't enjoy this year would have to be Kill the Boy Band by Goldy Moldavsky. I understand this book is dark humor, but I think it really crossed the line several times throughout the story. Additionally, the message that the author tried to convey never came across clear. I can't see myself ever recommending this book to someone else.
Chocolate Kisses: Aw, the best romance.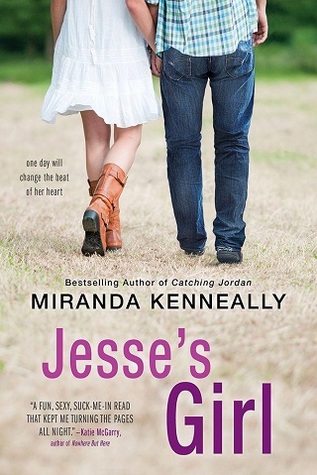 Out of books that I've recently read, I would have to say Maya and Jesse from Jesse's Girl by Miranda Kenneally would have to be one of my favorites. Miranda Kenneally's books can be hit or miss for me, but I think I enjoyed this one because both characters are fully developed and their relationship grows throughout the book.
Gummy Spiders: Eek! You make sure to check under your bed every night after reading this scary one.
While this book itself wasn't exactly scary, the basic idea of knowing someone well and then learning they've done terrible things is scary to me. This book ends with two somewhat "scary" scenes in those terms with one of Dahmer's high school acquaintances driving him home, presumably the body of Dahmer's victim in a garbage bag near the house. Additionally, a group of high school friends gather together three years before it is discovered that Dahmer is a serial killer and they joke about his behavior and how he was most likely a serial killer. That's scary to me to think about how all those awful things were actually happening, unbeknownst to the people who knew him the best (even if they didn't know him extremely well).
Jumbo Lollipop: This took you forever to get through, but hey! You did it!
Royce Rolls by Maragaret Stohl isn't the longest book that I read this year, but it was one of the books that took me longest to read. I really wasn't a fan of this book because I didn't feel connected to the characters or the story line. As a result, it took me awhile to finish.
Cotton Candy: Admit it, you loved it when you were younger (you probably still do). Think children's or MG fiction.
I loved the Judy Moody series when I was younger and it is a series that I continue to appreciate as I studied elementary education in college. I was so excited when I got to teach Judy Moody Declares Independence during student teaching because I was able to introduce one of my favorite series to students!
What is your favorite candy?