During October, I wanted to continue with a mix of fantasy and contemporary books. October was actually a great reading month for me (click here to see my wrap-up) and I read a lot of great books. However, many of those were not originally on my TBR. With a new job that laves little time for reading, I'm picking my TBR for this month a little more carefully. I'm hoping to actually stick to it because there are definitely some books that I want to read before the end of this year.
First, here's the books from my October TBR and my thoughts on them:
A book on my TBR that I actually read. Going into this book unsure after DNF-ing another Marie Lu book, I'm happy to say that I really enjoyed this book and can't wait to read the sequel. Though I wouldn't say it was my absolute favorite book of the month, it definitely was a solid book with plot and writing. Warcross follows a teenage hacker who works as a bounty hunter to to track down players who bet on the game illegally. After the hacker, Emika, is revealed in a glitch in the game, she is recruited by game's creator to spy on the game's world tournament.
Wonder Woman: Warbringer by Leigh Bardugo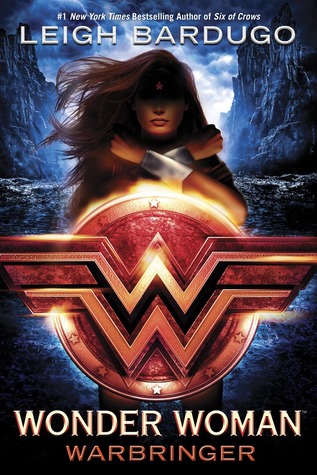 Like I mentioned in my October TBR, I didn't think I would end up reading this book and I was correct. This book was due at the library around the same time I started my job, so I returned it unread. I hope that I will read this book in the future since I like Leigh Bardugo's writing, but I probably won't get to it by the end of this year. Wonder Woman: Warbringer by Leigh Bardugo tells the origin story of Wonder Woman.
The Audition by Maddie Ziegler
I was interested to read this book because I used to watch Dance Moms and I always like reading books that come from celebrities. While I was approved for this book on NetGalley, the file was unfortunately not compatible with any of my devices. I may read this book in the future, but right now, it's not at the top of my TBR list. Audition by Maddie Ziegler, a star from the popular Lifetime show Dance Moms, follows a twelve-year-old dancer whose life takes a turn for the worse when her family moves and she's forced to leave her beloved dance team. In her new studio, the girls compete at a higher level and aren't accepting of new team members. However, things look up when she befriends a fellow newbie.
This Lullaby by Sarah Dessen
I am so happy that I reread This Lullaby in October. After a string of disappointing reads early in the month, this really turned my month around and got me excited about reading again. I can always count on Sarah Dessen's books to get me back into reading! This Lullaby by Sarah Dessen follows Remy, a girl very opposed to love despite her mother's recent remarriage and romance novels, as she meets a boy who threatens to break all of her rules about love.
Every Last Word by Tamara Ireland Stone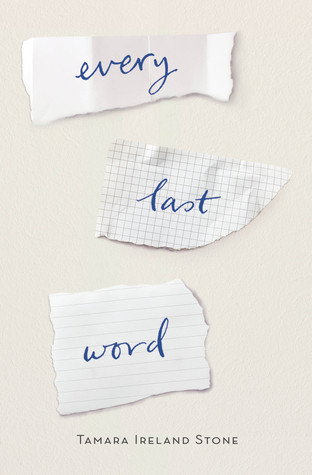 Last month, I planned to pick this book up, but never got around to it. I'm still very interested in reading this book, but I will probably just put it on a Christmas wish list. Every Last Word by Tamara Ireland Stone follows Samantha McAllister, a popular girl with a toxic group of friends who also has obsessive compulsive disorder. Then, Sam meets a supportive friend who introduces her to tight-knit group of friends.
On to this month! With my hectic schedule, I don't have as much time to read (I can sometimes manage one book in a weekend). With Thanksgiving and Christmas rolling around, I will be limiting my TBR to four books because I know I'll have even less time to read. Here are my TBR choices for November:
My sister bought me this book as a birthday present, but I still haven't gotten around it reading it! I love The Lunar Chronicles and this is the only book that I haven't read. I want to finish this before I read Marissa Meyer's new books, Renegades released this month. Fairest tells the backstory of the villain in The Lunar Chronicles, Queen Levana.
Salt to the Sea by Ruta Sepetys
I've been wanting to read this book for months and I finally want to tackle it in November. I think I've been putting it off because I know it will be a very heavy story. However, I have loved all of the books written by Ruta Sepetys and I know that I'm really going to love this one. Salt to the Sea is a World Warr II-era novel set on the ill-fated Wilhelm Gustloff ship.
Throne of Glass by Sarah J. Maas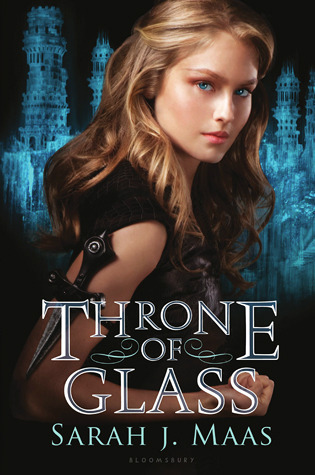 Since I gave A Court of Thorns and Roses another go (and loved it!), I would love to try the other series written by Sarah J. Maas. Especially since I learned this is in development as a TV show on Hulu, I definitely want to get started on this series soon. Throne of Glass follows assassin Celaena Sardothien as she competes for the position of royal assassin against other deadly opponents.
What books do you plan to read in November?