Top Ten Tuesday is a weekly meme hosted by The Broke and the Bookish. This week's theme is ten books that I want my future children to read. There are so many books that I would love to share with my future children: books I loved growing up, books with important topics, and books well-loved that have stood the test of time. Here are ten of my favorites that I would love to share with my future children:
My faith is really important to me, so sharing The Bible with my children would be very special to me.
The Baby-Sitter's Club series by Ann M. Martin
I LOVED the Baby-Sitter's Club when I was younger. Since it's a little dated now, I wonder if my children would love these books as much as I did.
Pony Pals series Jeanne Betancourt
I loved Pony Pals books so much in elementary school, I started a Pony Pals club. Since I enjoyed these books in elementary school so much, I would love to share them with my children as well.
I think Rules has such an important message for people of all ages: normal is different for everyone and that's okay. I would love for my children to read this to see that people can live very different lives based on their background and experiences, but you can still become friends if you're willing to get to know them and try to understand.
Magic Tree House series by Mary Pope Osbourne
This is another series that I absolutely loved in elementary school! I think I would share this with my children to get them interested in different subjects or period in history.
Junie B. Jones series by Barbara Park
When I was younger, my grandma read these books aloud to me in a special Junie B. Jones voice. Since that always stuck with me, I would love to do the same with my own children!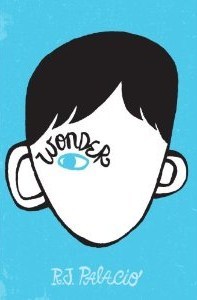 Like Rules, I believe Wonder has a great message for people of all ages. Similar to Rules, I think this book would be a great way to show my children how to be kind and accept people who may be different than themselves.
The Hate U Give by Angie Thomas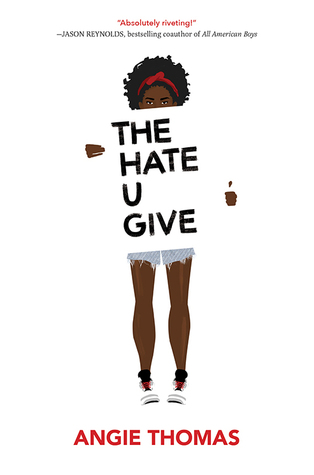 I wouldn't be surprised if The Hate U Give ends up on a lot of lists this week. Like with a few of the books I mentioned earlier, this book has a great message and perspective that I would want my children to read.
Just Listen by Sarah Dessen
Like with The Hate U Give, Just Listen is a young adult book with a powerful message that I would want my children to read and know.
Puddle Pug is such a cute book, this is a book that I would enjoy reading over and over to my future children!
What books do you want to share with your future children?