The Brittany Awards are my annual end-of-the-year lists to celebrate my favorite books of this year. For 2017, I have divided my list into five preliminary categories (re-reads, graphic novels, middle grade, contemporary, and fantasy) and one overall favorites category. For each category, I will select my top five favorite books as well as two honorable mentions. Since I read 100 books this year, there's a lot of competition for the top spots in each category!
Today, I will be reviewing my top five favorite re-reads. This year, I wanted to go back and read some of my favorite books. With so many books being released every year, sometimes I forget to go back and read the books that made me love reading so much in the first place. For this category, I decided to forego the honorable mentions and just talk about my five favorites of the year (reviews will be linked to book titles):
Just Listen is one of my all-time favorite young adult books, so it's no surprise that it is on this list! This book has such a great message and is filled with realistic and complex characters. I've probably read this book over ten times already, but I always find something that I didn't see before. This will most likely always be a five star read for me.
This book actually showed up in my favorite middle grade books of 2016. In this book, I think Judy Moody shows a lot of growth and it also gives an important message about unrepresented heroes in American history. I reread this book earlier this year because I had the opportunity to create unit on it for one of my student teaching placements. I'm so happy that I had the opportunity to share this book with some of my students!
Fangirl by Rainbow Rowell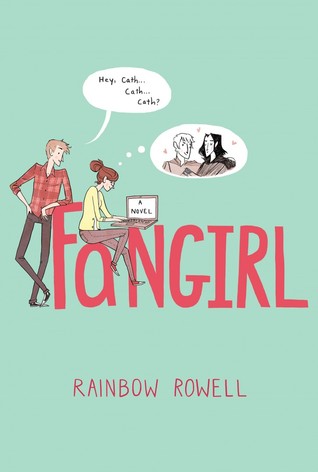 When I read Fangirl the first time, I enjoyed it but it probably wouldn't have appeared on a favorites list. After rereading it, there are so many little details that I missed the first time around that made me like this book even more! Now that I've graduated college, it was fun reading this book and thinking about my own college experiences.
This Lullaby by Sarah Dessen
This Lullaby is one of my favorite Sarah Dessen books, so it's no surprised that I enjoyed it this time around. Every time I read this book, I resonate with Remy and further appreciate her relationship with Dexter. This is always a book that I read whenever I need a pick-me-up.
This is the third Sarah Dessen book on my list! Even though I don't like repeating authors so much on a list, I can't help but hide my love for my favorite Sarah Dessen books. Like with Annabel and Remy, I relate to Macy which really invested me in this story. Even though this book has sad moments, I am always happy and hopeful when I finish reading it.
What were your favorite re-reads of the year?