Top Ten Tuesday is a weekly meme hosted by The Broke and the Bookish. This week's theme is favorite books of 2017. Every year, I host The Brittany Awards on my blog to discuss my favorite books from several categories. So far, I've talked about my favorite re-reads, my favorite graphic novels and my favorite middle grade books. Since I don't want to spoil any of the lists that haven't been posted yet, I've decided to include my top five favorite books from the middle grade and graphic novel category since all but one of these books were new to me this year. Here's my list:
From the middle grade category:
Fish in a Tree by Lynda Mullaly Hunt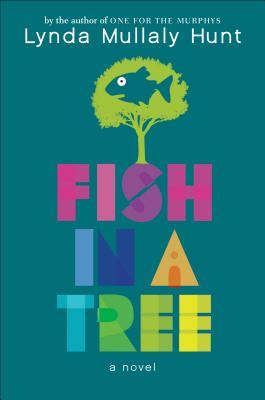 Fish in a Tree was a book that I knew I would like before I even read it. The main character, Ally, is a great representation of a student with a learning disability and gave me more perspective into my own teaching and how I interact with students. Overall, this a a great book with an even greater message.
I enjoyed the first book in this series last year and may have loved this second installment even more. Both main characters in this book show a lot of growth and practically leaped off the page. Especially Shelby, who sometimes came across as unbelievable in the first book, really showed a lot of depth and made me connect with her character more.
This book was on my top re-reads list and also earns a spot on this list as well. In my opinion, this is the best Judy Moody book. Judy shows a lot of growth in her character by taking more responsibility to herself and her actions. This book also brings up bias in history and brings up historical figures seldom mentioned in textbooks. Overall, I appreciated Judy's character in the book and the book's message.
Allie Finkle is one of my favorite characters in middle grade and this book was no exception. I literally laugh out loud when reading the Allie Finkle books for the crazy situations Allie finds herself in.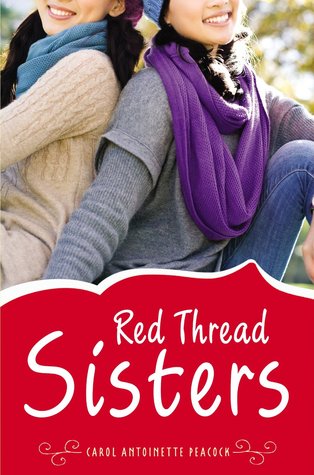 Red Thread Sister was such a wonderful book to read! This book provided a lot of perspective on adopting a child from China. Since this book is written by a woman who adopted her own daughters from China, there was not only a great story line, but a lot of solid background information as well.
From the graphic novel category: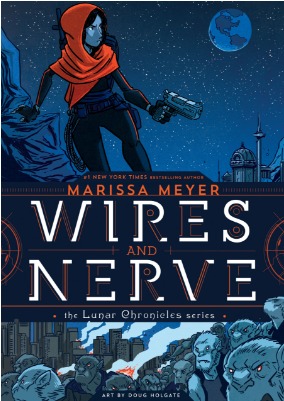 Even though I have mixed feelings towards some aspects of Wires and Nerve, this is the book that really convinced me to look more into graphic novels. The Lunar Chronicles is one of my favorite series, so I loved the opportunity to explore the world even more. I especially enjoyed getting to see the perspective of Iko, one of my favorite characters from the original series.
I heard so many positive reviews about this graphic novel series and it definitely lived up to the hype. While I love learning about history, I generally do not pick up non-fiction books when I want to read for fun. March took a subject that I do have interest in, but put it in a more accessible format for me. I literally could not put this graphic novel down!
I love reading books that feature characters with exceptionalities, so I loved reading this graphic novel memoir that focused on the author's experience with deafness in her childhood. This book offered such a valuable perspective that not only educated readers, but provided a great story. Like with March, I heard a lot of hype surrounding this book before I picked it up and I was not disappointed.
Awkward by Svetlana Chmakova
I hadn't heard anything about this book before I picked it up, both thought it looked cute when I spotted it in my library's graphic novel section. While not the most realistic story, it was incredibly cute with illustrations that I really enjoyed.
What were some of your favorite books this year?