Last month, I put three books on my TBR: Vengeance Road by Erin Bowman, What Light by Jay Asher, and The Chronicles of Narnia: The Lion, The Witch, and The Wardrobe by C.S. Lewis. Unfortunately, I only finished one book on my list! It ended up taking me two weeks to finish What Light and I only ended up rating it two stars. Unfortunately, I am still on hold for Vengeance Road at my library and I did not get to The Chronicles of Narnia. Hopefully, I can read more books from my January TBR!
For the next two months, I know I have a lot of paperwork to complete for my job. That means I won't have a ton of extra time for reading. However, there are still a few books that I would like to read during January:
Blood for Blood by Ryan Graudin
I received Blood for Blood for Christmas, so I'm so excited to read it! I've been wanting to read this book since I finished the first book in this duology over the summer. I can't wait to see how it ends!
Life Just Got Real by Sadie Robertson
I've been curious about this book for awhile, so I was happy when I found it at a local discount store. This book focuses on two girls with opposite personalities who clash when one dates the other's brother. Since this book is written by Sadie Robertson, it also includes a faith aspect to the book. I love reading books written by people who are celebrities first, so I'm excited to read this one!
Love, Life, and the List by Kasie West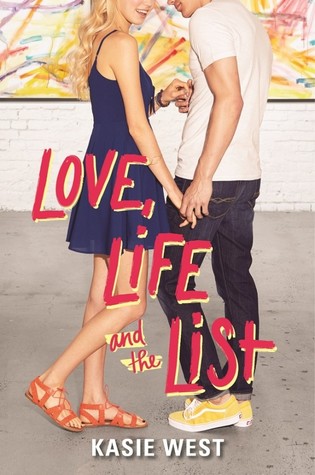 Ah! Kasie West's newest book! I've heard positive reviews about this one so far, which makes me happy because while I liked Lucky in Love, it wasn't my favorite. Plus, I just got my sister hooked on Kasie West's books, so this could be a great book we could buddy read!
What books would you like to read in January?