With the Winter Olympics (and Bachelor Winter Games) quickly approaching, I thought it would be fun to do a Winter Olympics game tag. After searching around online, I found a summer Olympics tag created by Shannon at It Starts at Midnight (click here to see the tag). As a result, I decided to create my own tag centered on the Winter Olympics. Feel free to complete this tag if you are reading! You can use the picture above and please link back to my original post. Here's the tag!:
Figure Skating: Ice skaters go to the "kiss and cry" area after skating. Name a book character you would like to kiss or a book that made you cry.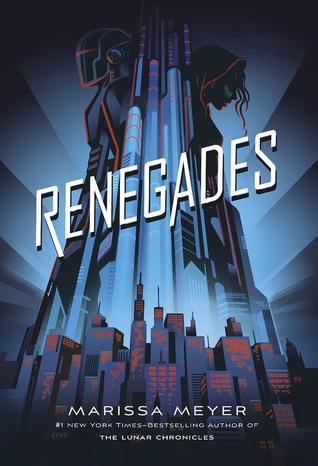 Adrian aka Sketch aka the Sentinel is one of my newest book crushes! He was absolutely adorable and it was cute how much he cared for Nova. I wouldn't mind giving him a kiss!
Ice Hockey: Name a book that you would drop the gloves for if someone dissed it.
I've actually argued with my sister about this series on more than one occasion. I LOVE The Lunar Chronicles, but my sister did not make it past the first book. As you can imagine, we don't really see eye to eye with this one.
Speed Skating: Name a book you finished in one sitting.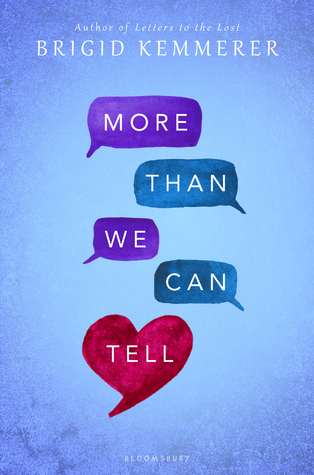 I received More Than We Can Tell as an eARC and decided to sit down and read it shortly after downloading it… and I never got up until I finished. I also finished Brigid Kemmerer's Letters to the Lost in one sitting, so I guess I am easily hooked into her stories!
Alpine Skiing: Name a series that went downhill. 
Rebel Belle was one of my favorite books that I read in 2016. I heard the series went downhill, but wanted to finish it anyway. I was so-so on the second book, but actually didn't have a problem with the first half of the third book. But then, the same scenes repeated over and over and didn't include some of my favorite characters from the series. Then, the ending gave a twist I really dislike reading in books. As a result, this series went majorly downhill for me.
Snow Boarding: Snowboarders "shred" down a hill, but what book would you shred if given the chance?
This book was incredibly long and filled with cringe-worthy scenes and dialogues. I wouldn't necessarily shred this book, but I wouldn't recommend it either.
Bobsleigh: Name your favorite friend group from a book or series.
The Inner Circle from A Court of Mist and Fury is one of my favorite friend groups of all time. Every character is well-developed with an interesting story line. You can tell that they truly care for each other and would even sacrifice themselves for their friends. I can't wait to read more about them in A Court of Frost and Starlight!
Biathlon: Name your favorite duology.
Six of Crows is another book that I couldn't put down, the same with its second book, Crooked Kingdom. The plot was so well thought out and it contained such well-developed characters. It's a duology that I constantly find myself recommending.
Cross Country Skiing: What is your favorite travelling book?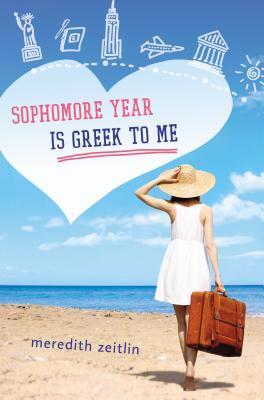 I really loved the focus on family and culture in Sophomore Year is Greek to Me. I learned so much about different parts of Greek culture as well as some attitudes and opinions on what people there think of how outsiders perceive them.
Gold Medal: Name your highest rated book so far this year.
So far, Eleanor and Park is my only five star book of the year. When I initially picked up this book a year or so ago, I stopped after the first ten pages. When I picked it up again this year, I couldn't put it down. This is such a great story about first loves and I really enjoyed the two main characters.
Team Uniform: Name a book that uses the colors of your country.
I'm from the United States, so I choose a color that shows red, white, and blue. Life Just Got Real by Sadie Robertson shows all three!
What is your favorite sport to watch in the Winter Olympics?