Usually, I find that I don't end up reading the books on my TBR. In January, however, I read every book on my TBR! Here's my January TBR and my thoughts on the books that I read:
Blood for Blood by Ryan Graudin
After reading a string of contemporaries, I thought this book would be the perfect way to break them up…and it was! I definitely needed some action in my reading during January and this certainly delivered.
Life Just Got Real by Sadie Robertson
I was actually really impressed with Life Just Got Real which makes me happy because I usually don't find myself enjoying books written by celebrities even if they have a co-author. However, I think this book had a clear writing style (which I enjoy) and I also liked how this book included faith which doesn't usually appear in YA books.
Love, Life, and the List by Kasie West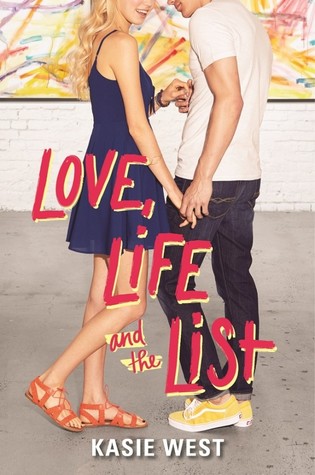 I was thrilled when I saw my library got this book on their shelves. I love Kasie West's fun contemporaries and how I can breeze through them in one sitting. This book was no exception.
Now for my February TBR! Since it's Valentine's Day, I have a feeling that I'm going to be drawn to cute, contemporary books. Additionally, I've been wanting to reread some books that I read before blogging, but can't remember. Here are my top three choices for February:
My Unfair Godmother by Janette Rallison
I reread the first book in this series, My Fair Godmother, back in January. My sister and I loved this series in early high school and recently discovered a third book in the series. As a result, we want to read through the first two books before reading the third.
I read Sweethearts in high school, but don't remember too much about it except that it was pretty hyped on a blogging website I read in high school. I've been taking pictures of this book for my Bookstagram and I've really wanted to read it again.
I love the books Sabrina James write about North Ride High, but I still haven't read Be Mine. Since this book centers on Valentine's Day, it would be such a cute book to read during the month of February!
What books do you hope to read in February?