Top Ten Tuesday is a weekly meme hosted by That Artsy Reader Girl. This week's theme is books I can't believe I read. Whether is was size, a deviation from my usual tastes, or so ridiculous I couldn't believe what I was reading, there are several books that I can't believe I read. Here are my top ten: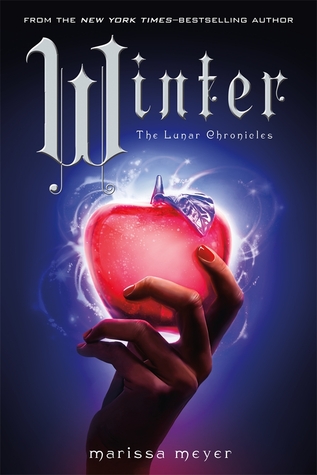 When got my copy of Winter, I was in awe that it was so big. I had never read a book as long as Winter. I also read this book over two days and couldn't believe that it took me such a short time to read such a long book!
A Court of Thorns and Roses by Sarah J. Maas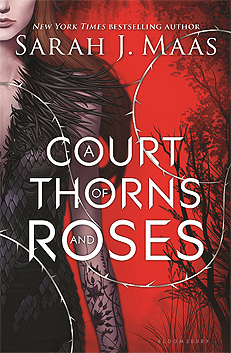 I started reading this book and then it put it down halfway through. Then, I tried reading the Throne of Glass series by Sarah J. Maas and didn't even make it 50 pages. I was convinced that I would never read a book by this author. Then, after seeing more and more people talk about this series, I decided to give it another go. I know early 2017 Brittany wouldn't believe that this is now one of her favorite fantasy series!
Eleanor and Park by Rainbow Rowell
I tried reading this book a few years ago, but didn't get past the first chapter. I actually picked it up at the beginning of this month and couldn't believe that I put this book down the first time around! I absolutely adored this book and know it will probably end up on my favorite contemporary list at the end of the year.
Invisible Man by Ralph Ellison
When I saw this book on my high school syllabus and then saw how big it was, I thought there was no way I could read it. However, I always read every page of every book assigned in high school, so I did the same with this book. I couldn't believe I read a book for school at over 600 pages and actually enjoyed it!
I was never super interested in reading Marie Lu's Prodigy series and couldn't get through the first book in The Young Elites. As a result, I didn't go into Warcross with high expectations. However, when I finished, I couldn't believe I didn't give Marie Lu more of a chance sooner. I LOVED her clear writing style and definitely want to give some of her other series more of a chance.
Eligible by Curtis Sittenfeld
This is a book that I couldn't believe I finished. Not only was it extremely long, but it wasn't that interesting and contained so many scenes and lines of dialogue that literally made me cringe!
I had heard great reviews about this graphic novel series, but worried I wouldn't like the graphic novel format. However, after enjoying Wires and Nerve by Marissa Meyer, I gave it a shot. This graphic novel was AMAZING and I can't wait to get my hands on the second and third books in this series. I couldn't believe I didn't read this graphic novel sooner!
The Selection series by Kiera Cass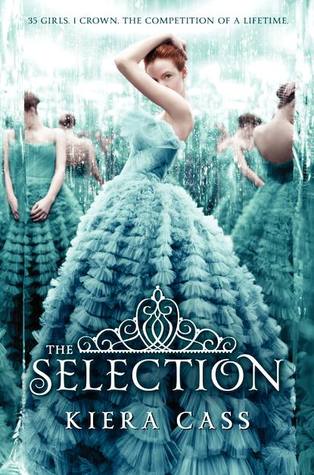 When The Selection first came out, I primarily head negative reviews. Then, when I started getting more into the bookish community, I heard more positive reviews if you didn't take the book as a serious dystopian. I know Brittany a few years ago wouldn't believe that she read this entire series and had a great time reading it!
Love That Dog by Sharon Creech
I believe I got Love That Dog as a free book with my Scholastic book order in elementary school. Since I wasn't too interested in poetry and totally missed what was going on in this book, I didn't really appreciate it. Recently, I saw this book done as a unit in an elementary language arts class. It gave me a deeper understanding and greater appreciation for this book. Even though it's a fairly popular elementary school book, I can't believe that I read this book so long ago in elementary school and that kids are still reading it in elementary school today!
The Adventures of Captain Underpants by Dav Pilkey
Now, this is truly a book I can't believe I read. I remember in second grade thinking ew, gross whenever boys in my class read this series while I read my Dear America and American Girl books. In 2017, I heard a movie was coming out so I decided to finally read the book. Much to my surprise, I really liked this book and the story behind its creation. I know second grade me wouldn't believe that I read this book either!
What books can't you believe that you read?