Top Ten Tuesday is a weekly meme hosted by That Artsy Reader Girl. This week's theme is books that surprised you in a good or bad way. Here are my choices:
Daughter of the Pirate King by Tricia Levenseller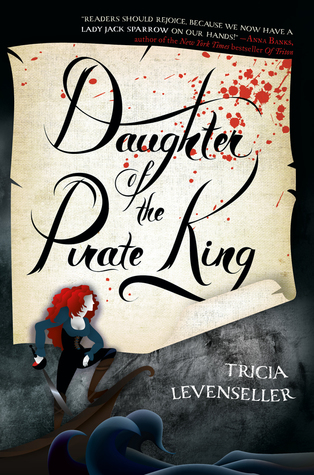 I definitely enjoyed this book more than I expected I picked this book up as a Kindle Deal because I heard decent reviews. This book is a lot of fun to read if you don't go in expecting a gritty pirate adventure story, but a romance that also happens to feature pirates.
Biggest Flirts by Jennifer Echols
This book surprised me, but unfortunately in a bad way. I expected a fun contemporary, but I really didn't like any of the characters or the story line. I also really disliked the love interest in this book–I felt like he never took accountability for his actions and always blamed the female main character without any challenge. As a result, I really did not enjoy this book.
Textrovert by Lindsey Summers
I actually didn't have a problem with this book until the very end when it surprised me with a very unlikable plot twist. (SPOILER WARNING AHEAD). In this book, it is revealed that the main character's love interest sent out revealing photos of an ex-girlfriend after their relationship ended. So many characters came forward to show that he changed, but I didn't believe it when I thought about his actions throughout the story. Overall, it just completely ruined the love interest for me.
I loved Secret Santa by the same author, so it surprised me when this story left me disappointed. I feel like Be Mine copied and pasted characters and lines from her other books, which made the characters and their stories not as interesting.
When It's Real by Erin Watt
I heard so many positive reviews for books by Erin Watt, I was excited to read When It's Real after it popped up as a Kindle Daily Deal. I love lighthearted contemporary stories, so I felt extremely disappointed when I didn't enjoy this book. For me, the characters and story were kind of all over the place, so I didn't really enjoy reading it.
I've Got Your Number by Sophie Kinsella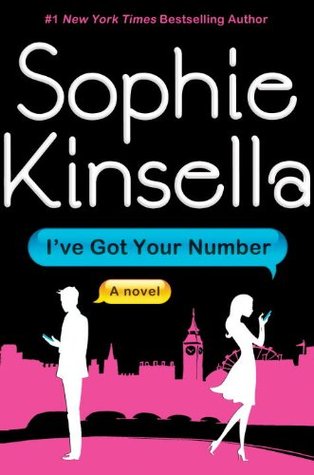 I've had mixed experiences with books by Sophie Kinsella, so I went in expected to like this book but not to love it. However, I completely fell in love with book and it became one of my favorite contemporary books that I read in 2018! I liked how I was able to venture into reading more "adult" books, but still having the light and fun vibe from my favorite YA contemporaries.
I tried reading books by Marie Lu before, but didn't ever finish them. As a result, I didn't go into this book with high expectations. However, I really did like this book, especially the writing style. I can't wait to read the next books!
Letters to the Lost by Brigid Kemmerer
Even though I heard rave reviews for this book, I wasn't sure how I would feel about it since I don't usually gravitate towards deep contemporary books. However, I was surprised how I couldn't put this book down! This book, along with Brigid Kemmerer's newest book More Than We Can Tell, are some of my favorite recent contemporaries. I can't wait to see with what she releases next!
Six of Crows by Leigh Bardugo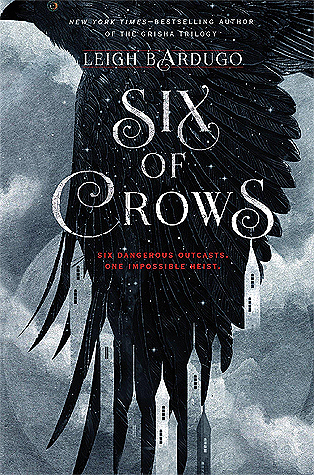 Since I was just starting to get more into fantasy books, I wasn't sure if Six of Crows would live up to the hype for me. However, it surprised me how much I loved these characters after I finished this book. I still think about their stories long after reading it!
Royce Rolls by Margaret Stohl
This book surprised me, but not in a good way. I heard awesome reviews for this book, but it didn't live up to the hype for me at all. It took me about two weeks for me to finish, which is also surprising for me because it usually only takes me about two days to finish a book. I just couldn't connect to the characters or the story.
What books surprised you in a good or bad way?