A long time ago, I posted my April TBR. Looking at that TBR of four books (reading Shatter Me and Furthermore by Taherah Mafi and re-reading Cinder by Marissa Meyer and The Winner's Curse by Marie Rutkoski), I did not accomplish anything. However, I did read some new books over the course of April, May, and June that I really enjoyed. Looking into July, I'm going to choose three books that I will hopefully read among the many books I hope to read in total during July. Here are my three picks:
Happily Ever After by Kiera Cass
Happily Ever After is a collection of short stories relating to The Selection series. I recently purchased this book in a buy two, get one free deal from my local Books a Million store. I really enjoyed reading The Selection series over the summer as I watched The Bachelor franchise, so I think it would be fun to read while I'm immersed in another season of my favorite television show.
Shatter Me by Taherah Mafi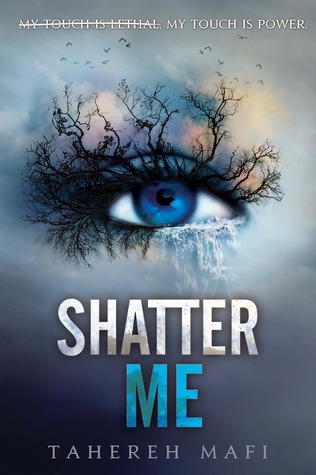 I recently saw this book in the bookstore and saw that this series recently got another book added. This seems like such a nostalgic YA series for a lot of people. I remember not picking this up in high school due to seeing negative reviews, but after seeing so much love for this series in the online book community, I definitely want to give it a try.
Burn for Burn by Jenny Han and Siobhan Vivian 
One of my goals is to start working through books I've owned for ages, but still haven't read. Burn for Burn is a book that I picked up at a thrift store last year, but never got around to reading. Right now, I'm currently decluttering all my belongings since I'm redoing my book and I want to be able to sort books into books I would like to keep or books I want to pass on to my sister's classroom library. Since this book takes place on an island, I thought it would be the perfect book to read during the summer!
What books do you plan to read in July?