It's that time of year again… time for the mid-year book freak out tag! I'm actually not freaking out that much this year since I'm only a few books shy away from my goal of 50 books this year. However, I love completing this tag every year, so here are my answers:
Best Book I've Read so far in 2018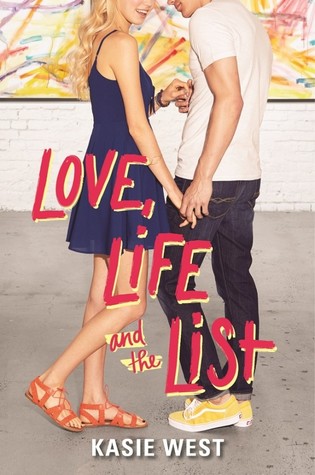 I've read so many books that year that I've enjoyed but Love, Life, and the List is definitely in the top ten. This is now my favorite Kasie West. I could not put this book down! I think the characters in this book are some of Kasie West's more vibrant characters and this book contains my favorite romance out of all of her books.
Best Sequel I've Read so far in 2018
I haven't read many sequels this year and I definitely had mixed feelings towards this book. However, I do love this cast of characters and will always enjoy reading more about their adventures.
New Release I Haven't Read Yet, but Want to
Most Anticipated Release for the Second Half of 2018
I saw this on Kasie West's Instagram and now it's one of my anticipated reads! I've had mixed feelings on many YA short story collections that I've read, so I'm hoping this one will really hit it out of the park for me. Out of the four authors included, I've only read two, so it will be a great way to read new authors this year as well!
I actually enjoyed When Dimple Met Rishi to my surprise after reading several unfavorable reviews, so I expected to be pleasantly surprised by this book as well. However, I really didn't enjoy Twinkle's story. From the unlikable characters to the absence of any film making, this book was just a bust for me.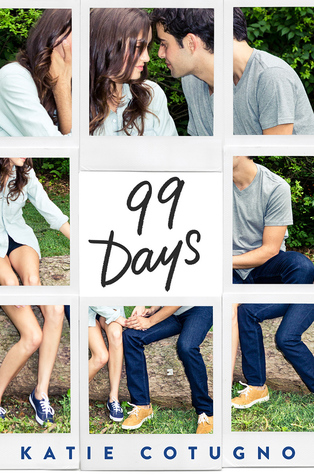 I haven't heard many favorable review of Katie Cotugno's books, but I was looking for some light summer reads so I decided to check this one out. Despite some issues I had with this story, it was the easy summer read I was looking to read. I don't think everyone will enjoy this book, however, I think people who really enjoyed Jenny Han's Summer trilogy should pick this one up.
I hadn't read anything by Siobhan Vivian before this book and after hearing mixed reviews for this one, I didn't go in with the highest expectations. However, I ended up absolutely loving this book. I even rated it five stars! It was a great way to kick off my summer reading and I hope to pick up more books by this author in the future.
Even though Ace of Shades isn't my all-time favorite fantasy series, I still really enjoyed it. I especially enjoyed Levi's character and count him as one of my newest fictional crushes. He tries to play off as a bad boy, but he definitely is a little bit of a dork which is one of the reasons I really enjoyed his character.
Newest Favorite Character
I really loved Breathe, Annie, Breathe. It definitely ranks as my favorite in the Hundred Oaks series. I especially enjoyed Annie's character. Annie is a really strong and relatable character which I think will resonate with younger readers.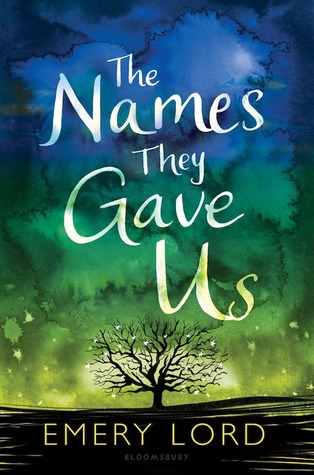 I don't think I have ever cried while reading a book as much as this one. I could barely get through the last few pages because I was crying so much! Not only does this book pack an emotional punch, but it is a solid YA story with well developed and interesting characters. Plus, the last page of this book is literally some of the best writing I have read in a long time. This book will definitely be in my awards at the end of the year and I can see myself recommending this to absolutely everyone.
I am so glad that I branched out and tried this new adult book. It was really refreshing to read about characters who are my own age and the banter back and forth in this book left a smile on my face.
Favorite Book to Movie Adaptation You Saw this Year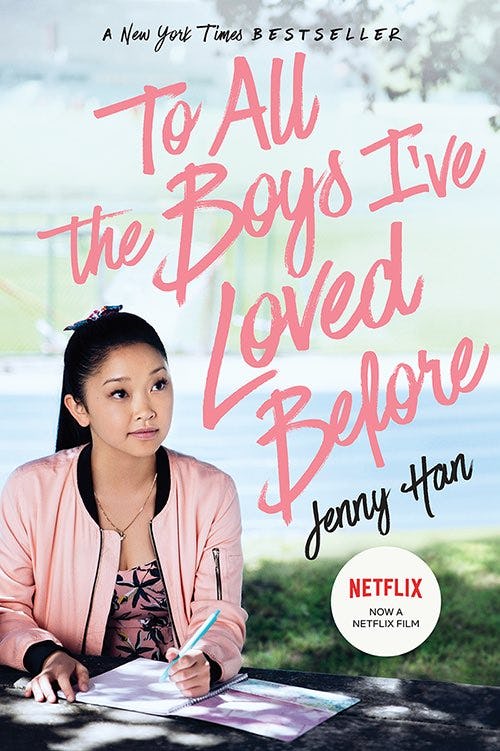 I really haven't seen any new movies this year, but I have some book-to-movie adaptations that I'm looking forward to in the second half of the year. First, I'm really excited for To All the Boys I've Loved Before. The trailer looks so adorable and I definitely want to reread it before the movie comes on Netflix. I'm also really looking forward to The Hate U Give and want to read it again before the movie comes out. I remember waking up at like six in the morning and seeing that the trailer was online. After freaking out at how amazing it looked, I bugged my sister until she watched it and checked out the book from our library so she can read it before the movie comes out.
Favorite Review You've Written This Year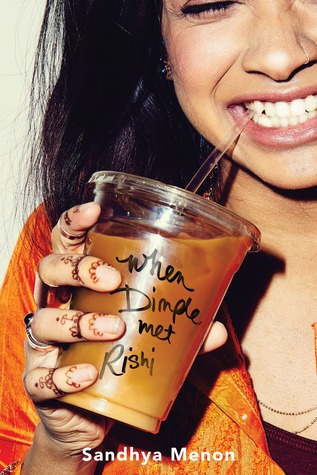 Two of my favorite reviews that I've written this year both feature books by Sandhya Menon. I wasn't really writing any posts for awhile, but when I sat down to write reviews for these books, I was really excited for what I was writing. Even though my reviews were both mixed for these books, I really enjoyed writing the pros and cons of my reading experience.
Most Beautiful Book You've Bought This Year
I don't buy too many books, but one book I splurged on was Morgan Matson's latest books. I always love her somewhat vintage/girly book covers. I think this one is really fun and has lots of movement on the cover and it perfectly captures the story inside. Additionally, I really love the reflective rose gold font!
Books I Need to Read by the End of This Year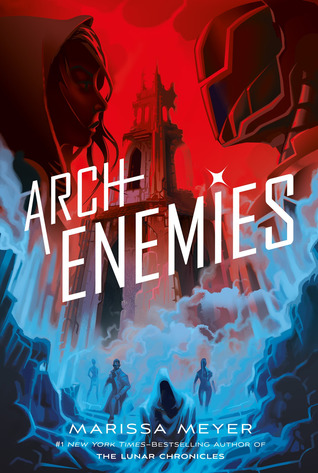 There are three books I would like to read before the end of this year. I'm really excited for the second book in the Renegades series by Marissa Meyer. I'm hoping that I will start to love that series as much as I love her other books. Additionally, I want to read Salt to the Sea. It has been on my Kindle forever. I love every book that I've read by Ruta Sepetys, so I definitely have high expectations for this one. I would also like to read 9 Days ad 9 Nights by Katie Cotugno, which concludes 99 Days. I'm not too excited by the synopsis and I can pretty much predict how it will end, but I would still like to see that story be resolved.
What are your favorite books of the year so far? What are your most anticipated reads for the end of the year?