After getting my Kindle about a year and a half ago, I became obsessed with checking for Kindle Daily and Monthly Deals. I think these Daily and Monthly Deals are a great way to try out new books without worrying about shelling out $20 for a new hardcover or buying books that I borrowed from the library and loved. I've discovered a lot of new favorites and recent releases that I was excited for through these deals. By putting them on my Kindle, I've not only saved money but some space in my room which I'm in the process of decluttering.
Unfortunately, nothing was popping up that really interested in me for the past few months. This summer, however, there were several books that I just couldn't pass up, especially this July. Here are some recent e-books that I've purchased through Kindle Daily and Monthly Deals as well as a few other e-books I purchased (any book with a * beside the title is still available as a US Kindle Monthly Deal throughout the month of July):
A Court of Thorns and Roses by Sarah J. Maas
A Court of Mist and Fury by Sarah J. Maas
A Court of Frost and Starlight by Sarah J. Maas
I'm a huge fan of the ACOTAR series, so I was extremely excited when the first two books appeared as Daily Deals on the release date of A Court of Frost and Starlight. I was also happy to receive A Court of Frost and Starlight at a price less than the hardcover version, which I felt was a bit high for the page count despite its beautiful cover. Since I didn't own any of the books in this series, I'm glad I now own them as e-books! Any books with a review will be linked to the book's title.
The Hating Game by Sally Thorne
I've been wanting to read this for awhile after seeing a lot of hype surrounding this book, so I was thrilled when it appeared as a Kindle monthly deal. This book was such a fun read!
I've already read Things I Can't Forget and enjoyed it, but read it through my library. Since I own every Hundred Oaks book as an e-book (with the exception of Stealing Parker), I was happy to add this to my e-reading collection.
Love, Life, and the List by Kasie West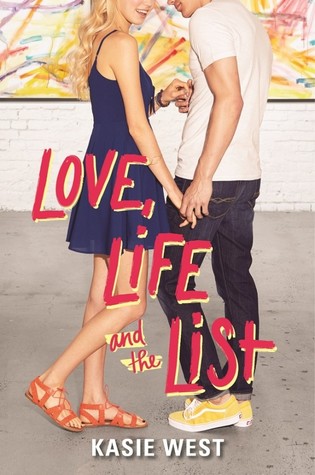 Love, Life, and the List is my favorite Kasie West book. I actually planned on buying this book, but for some reason, it never came in stock at any stores around me! Eventually, I borrowed it from my local library, but was sad I didn't personally own it. Lucky for me, it showed up as a Kindle daily deal! Since I own every Kasie West book as an e-book (with the exception of Lucky in Love since I own a physical copy), to say I was excited to purchase this book at a discounted price was an understatement!
I've read two other books by Katie Cotugno, How to Love and 99 Days, and was pleasantly surprised by how much I enjoyed them after hearing mixed reviews. Since the two books I read were on loan from the library and my library had no other books by Katie Cotugno in stock, I was so happy to see Top Ten as a Daily Deal one day.
Ace of Shades by Amanda Foody
I was considering buying Ace of Shades because it was one of my most anticipated releases of the year, but decided not to after seeing a copy available in my library. Since hardcovers are fairly expensive, I wanted to wait and see if it would be a series I wanted to continue since I'm really picky about what series I read. I really enjoyed Ace of Shades and was surprised when it appeared as a Kindle Daily Deal since it was only released this year. Needless to say, I immediately added it to my Kindle collection.
Far From the Tree by Robin Benway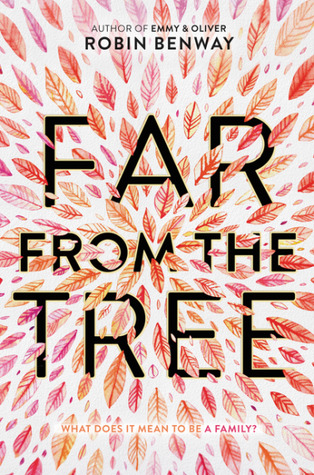 I've heard a lot of positive reviews for Far From the Tree and after reading the synopsis, it sounds like a book I would really enjoy. I've seen this book as a Deal several times before, but always backed out and reasoned I would check it out of my library. One day when I found several Kindle Deals I was interested in, I decided to finally just purchase it!
Listen to Your Heart by Kasie West
I didn't get this as a Kindle Deal, but since it was an e-book, I purchased it at a cost less than the hardback version. Like I mentioned earlier, Kasie West books aren't usually stocked in my area, since most of my Kasie West books are e-books, and I wanted to read this book the day it came out, I opted to purchase this as an e-book instead.
Stay with Me by Mila Gray*
I've actually seen a few books by Mila Gray as deals and while I've been interested, they've always slipped my mind until the deal passed. This time, I decided to take the plunge and purchase one of her books. Mila Gray's books seem like great summer romances, usually involving someone who serves in the military, and I'm excited to try out one of her books!
Things We Know by Heart by Jessi Kirby*
I heard the general synopsis of this book and thought it sounded interesting, but with so many books, I forgot about it. In this story, a girl finds herself crushing on the boy who received her old boyfriend's heart. I'm a big fan of contemporaries and I don't believe I've read a book by Jessi Kirby, so I'm interested in checking this book out!
The Summers by Iva-Marie Palmer*
I had never heard of this book before, but the cover really drew me in because it seems like the perfect summer read. This book seems to have a long triangle that takes places on a beach, which gives me similar feelings to Jenny Han's Summer trilogy and Katie Cotugno's 99 Days, except that the love triangle contains one boy and two sisters. While those aren't my favorite contemporaries, I did have fun while reading them, so hopefully I have just as much fun reading The Summers.
Internet Famous by Danika Stone*
I know I heard about this book before and included on a Top Ten Tuesday list, but with so many books always releasing and catching my attention, this one slipped to the book of my mind. I know this book is about an online romance possibly translating into real life. I love books incorporating technology, especially social media, so I can't wait to read this one!
How to Keep Rolling After a Fall by Karole Cozzo*
How to Say I Love You Out Loud by Karole Cozzo*
I've seen Karole Cozzo's books recommended to me on Goodreads, but I've never picked up one of her books. Reading the descriptions of her books, she seems to feature many characters with disabilities which is one of the main reasons why I decided to purchase these books. How to Keep Rolling After a Fall features a love interest that is in a wheelchair and How to Say I Love You Out Loud features a brother with autism and I'm excited to see how they are represented in her work.
Secret of a Heart Note by Stacey Lee*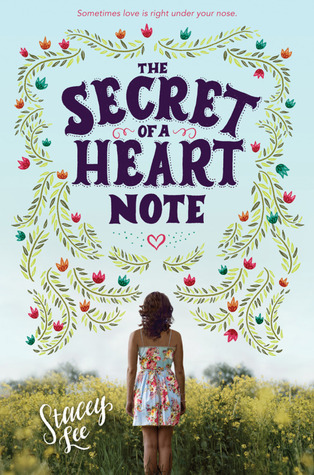 I knew the general idea of this book, but really wanted to read it after seeing JBookLover's positive review on Booktube (see her review here). It definitely sounds like a unique concept, so I'm curious to see the execution of the idea as I read the book. I'm so happy that I will finally be able to read it!
What e-books have you purchased recently?