Top Ten Tuesday is a weekly meme hosted by That Artsy Reader Girl. This week's theme is popular books that lived up to the hype. With the popularity of Youtube and blogging, ARCs, and more, books seemed to be more hyped up than ever. I can't count how many books I've read lately that have been the result of seeing it online!
It's always disappointing, however, when the book doesn't meet your expectation after hearing glowing recommendation after recommendation. Once in awhile though, there always seems to be one that meets or goes above your expectations. Here are ten popular books that I read and lived up to the hype:
The Names They Gave Us by Emery Lord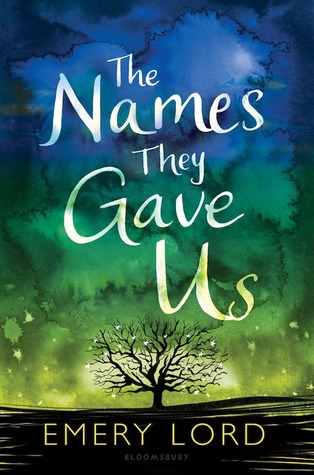 This book can be described in one word: Wow! I absolutely loved The Names They Gave Us and already picture it on my top ten books of the year. I loved the characters, the story, the wrting… everything about this book. I even cried while reading this book (which I never do) so hard that I almost couldn't read the last few pages because it was hard to see.
The Hating Game by Sally Thorne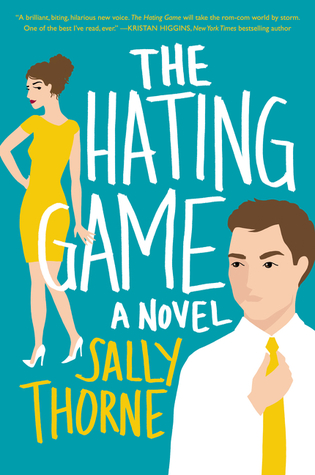 I saw everyone raving about this book and since I want to branch out and read books outside of YA, I bought it when it appeared as a Kindle Daily Deal. Like everyone said, this is a fun book that will keep you hooked from the first to the last page.
A Court of Mist and Fury by Sarah J. Maas
I heard that A Court of Mist and Fury is the best book in The Court of Thorns and Roses series. Even though I wasn't completely sold on the first book, I read in so many reviews to keep pushing through to get to the second book. I'm glad that I listened! A Court of Mist and Fury was probably my favorite fantasy book that I read in 2017 and made ACOTAR my most recent favorite series since The Lunar Chronicles.
Letters to the Lost by Brigid Kemmerer
I was hesitant to pick up this book because it seemed a lot more serious than the fluffy contemporary books that I usually enjoy. However, after seeing glowing reviews of this book online, I decided to check it out. I ended up really loving this book and the companion novel that was released earlier this year, More Than We Can Tell. Brigid Kemmerer writes such realistic and interesting characters that stayed with me long after I closed the book.
Just Listen by Sarah Dessen
My sister hyped up Sarah Dessen so much before I ever picked up one of her books from my school library years ago. Even though her favorite was The Truth About Forever, I decided to pick up Just Listen first because it sounded more interesting to me. To this day, Just Listen remains one of my favorite young adult books and I've read it probably close to twenty times at this point. Each time, I am so blown away by the characters, the story, and Sarah Dessen's writing. Since then, I've read every Sarah Dessen book and she remains one of my favorite young adult authors.
I heard a lot of great reviews for El Deafo, but never picked it up because I wasn't into graphic novels. However, last summer I decided to branch out and read more books outside of my comfort zone. As I result, I picked up this book as well as several other graphic novels. El Deafo is such a fantastic graphic memoir about a girl's experience growing up with hearing loss. I definitely recommend this read!
Since You've Been Gone by Morgan Matson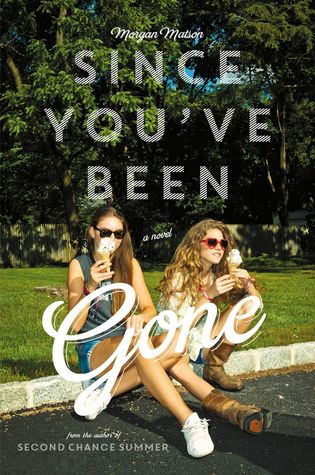 Another author my sister seriously hyped up was Morgan Matson. I read one other book by Matson before this one, Amy & Roger's Epic Detour, and while I enjoyed it, it doesn't rank as one of my all-time favorite contemporaries. Then, I read Since You've Been Gone and Matson quickly became one of my auto-buy contemporary authors. I feel like there's always a few books where you really can see yourself as the main character and this is one for me. I really connected with the main character in this story, which made it live up to the hype for me.
Love, Life, and the List by Kasie West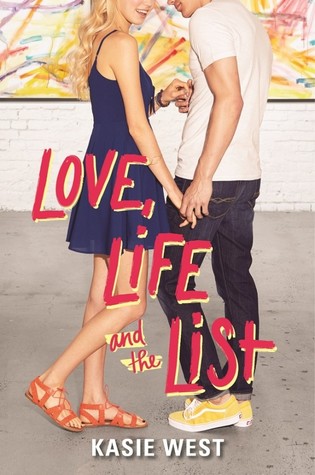 I never heard of Kasie West's books before blogging, which is surprising because I generally gravitate towards the type of book that she writes. Love, Life, and the List wasn't my first Kasie West book, but it's definitely my favorite and the first I would recommend to anyone who is skeptical of her books. Her books are so much fun to read and they remind me of my favorite high school movies. When I need a book to cheer me up, her books definitely live up to my expectations!
I was never interested in reading The Lunar Chronicles until I saw so many people reviewing it online. Even though it wasn't what I typically read, which was pretty much only contemporary before I started blogging, I decided to pick it up. This quickly became one of my favorite young adult series. I loved every character in this series and still (not so patiently) waiting until I get a movie or a Netflix series.
The Winner's Curse by Marie Rutkoski
I never heard of The Winner's Curse until blogging and it was very hyped in all the review I read. Like The Lunar Chronicles, this wasn't my typical read but I was interested after seeing all of the buzz. I am so glad I listened to all the great reviews for this book because I really enjoyed this series, which in my opinion, has one of the best series ending books in YA.
What book have you read that lived up to the hype?