Last year, I reflected on the end of the year by seeing which authors I read the most in a year. Typically, If I read more than one book by the same author in one year, I really like their work. Other times, I wasn't a huge fan of the first book I read, but still wanted to check out more from the author. When I did this list last year, there were some authors that had six books listed next to them (see my list from last year here). While this isn't the case this year, it was still interesting to see which authors I gravitated towards this year while reading.  For each author, I will discuss what books I read, my thoughts about the books, and a list of titles read with links to  my reviews. Here are some of my most read authors this year:
Jennifer Echols: Biggest Flirts, Perfect Couple, and Most Likely to Succeed
I've always wanted to read the Superlatives series since it came out because of the cute covers. However, they didn't have them at my local library and I never got around to purchasing them. One day this year, I discovered all three books in one large set for such a cheap price that I couldn't pass it up!
After reading this series, I come out with mixed feelings. I wasn't a huge fan of the first two books in this series, although I did enjoy the last book. I think I would have enjoyed these books more when I was younger. A lot of the characters are one-dimensional and over dramatic. Additionally, there are a lot of characters within this series and problematic elements, particularly in the first two books, that I didn't enjoy reading.
Kasie West (3 books): Love, Life, and the List, P.S. I Like You, and Listen to Your Heart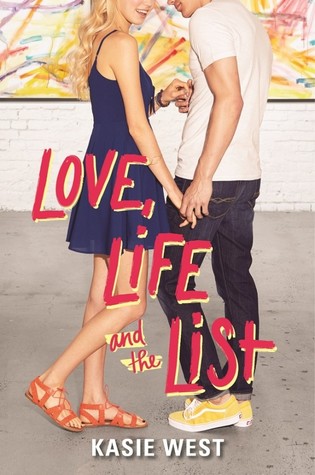 Kasie West quickly became one of my favorite young adult contemporary authors last year and I continued to love her books throughout 2018 as well. Love, Life, and the List has become my favorite of all of her books and I can see myself rereading it next year. P.S. I Like You was one of my few rereads this year and I loved it just as much as the first time I read it. Kasie West's books are like your favorite high school movie and perfect for any time you need a little cheering up. Additionally, I read one of her new book's this year, Listen to Your Heart. Overall, that book falls into the middle of the pack for me in terms of her books. However, I still really enjoyed it and it was perfect to read at the beginning of summer even though it takes place at the beginning of the school year.
Sarah J. Maas (2 books): Throne of Glass and A Court of Frost and Starlight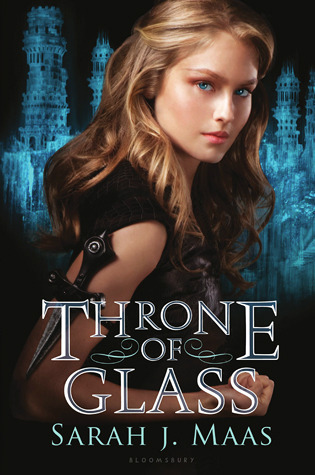 I read the first three books in The Court of Thorns and Roses series last year and the books mostly rated average for me with the exception of A Court of Mist and Fury. That being said, I was still excited for A Court of Frost and Starlight because I really enjoyed the characters and wanted to see where the story line was headed. Like with most of the books in this series, the overall story was fairly average but it was still a very enjoyable reading experience due to my love of the characters.
For A Throne of Glass, it was also an average reading experience for me. I felt that it was a fairly typical opener for a YA fantasy. I've seen some plot points from later in the series. Although it sounds like there are aspects and future characters in this series that are interesting, the first book just wasn't for me and I can't really see myself continuing on with the series especially since it is a large one.
Miranda Kenneally (2 books): Racing Savannah, Breathe, Annie, Breathe
This year, I finished Miranda Kenneally's Hundred Oaks series. For me, the series was average for contemporaries with one or two stand-outs with one or two misses as well. I read Racing Savannah first, and while I found it more enjoyable than some others in the series, it still ranks in the upper average range for me. I liked the couple in this book, the sport is focused on, and the main character's background story. Still, it missed something for me to really love it.
On the other hand, Breathe, Annie, Breathe quickly became my favorite of the series. The writing in this particular book seems a little more cohesive than some of the others and Annie was a character that really grew throughout the course of the novel. While most of Kenneally's books are easy and quick reads for me, this definitely garnered more emotion out of me than her books generally do.
Sandhya Menon (2 books): When Dimple Met Rishi and From Twinkle, With Love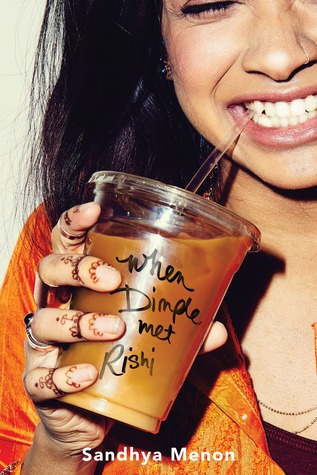 I wanted to read When Dimple Met Rishi as soon as I saw the description. However, I've been tying to limit my book buying and I wanted until it was shelved in my local library. While I liked When Dimple Met Rishi, there was something missing from this book that really grabbed my attention. I liked both Dimple and Rishi, I didn't mind the small amount of the coding camp in the book, and I wasn't fazed by the drama or angst.
When I went in From Twinkle, With Love, I hoped to see that spark I missed from When Dimple Met Rishi. However, I enjoyed the first book I read by this author more than the second. Twinkle is very immature which made it a little more difficult for me to relate to her experiences and drama. Additionally, a lot of the characters felt like watered down characters from the first book which didn't make this story stand out for me.
Katie Cotugno (2 books): How to Love and 99 Days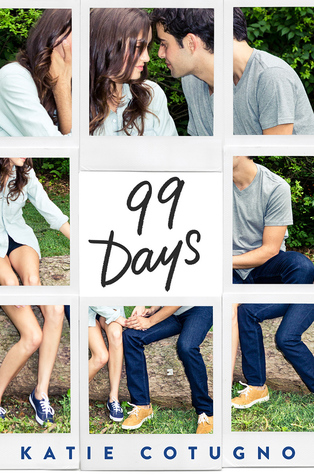 Before reading books by Katie Cotugno, I heard a lot of mixed reviews. However, I'm a huge fan of contemporary and I am always looking for new authors to read within that genre. First, I read 99 Days. This book doesn't have the most positive reviews, but I still really enjoyed this book. The relationship isn't anything new or different for YA and neither is the drama, but it was a fun book to read over the summer. That being said, I haven't felt compelled to pick up the other book in this duology because I feel like it will just be the same story rehashed again just set in a different place.
Taherah Mafi (2 books): Shatter Me and Unravel Me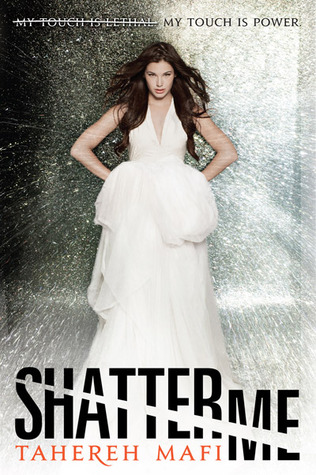 I wanted to read this series after the fourth book came out. I remember the first book in the Shatter Me series being released when a wave of YA dystopian/fantasy was released several years ago. I believe that I decided to pass on it because I read negative reviews on Goodreads about the book's writing style and the plot. This summer, I made it a goal to read all the books in the series. However, I have only read the first two books in the series so far.
I have mixed feelings towards the Shatter Me series. I actually didn't mind the writing style to much. Since I read so much, I'm able to filter out any flowery writing to get the most important details. That being said, I didn't find myself invested in the story and characters, who seemed to be a little all over the place. I can see why many people enjoy these books. They are quick to read and have lots of drama to keep the pages turning. For me, they were just a little repetitive and I didn't feel compelled to pick up the other two books currently in the series.
Karole Cozzo (2 books): How to Keep Rolling After a Fall and How to Say I Love You Out Loud
I remember seeing How to Keep Rolling After a Fall on Goodreads or some book list somewhere, but didn't know the plot behind it. At first, I was a little skeptical with the title of this book and the cutesy cover. I wasn't sure if this book would really portray what it's like to have a character who uses a wheelchair. Then, I saw How to Say I Love You Out Loud by the same author as a deal as well. Upon reading the description, I saw this book also included a character with a disability, but instead this book featured a character with autism.
As a special education teacher, I'm always looking to read new books that feature characters with disabilities and represent them accurately. I especially appreciate books that also include an academic element and accurately portray special education and the special education process as a whole. Although I was initially hesitant about these books accurately portraying disabilities, the author Karole Cozzo did an amazing job! I read in the author's biography that she is a school psychologist. Since school psychologists are responsible for evaluating students in special education, she has a lot of knowledge about young people with disabilities and how those around them react. I definitely recommend her books, especially How to Say I Love You Out Loud!
Christina Lauren (2 books): Roomies and Dating You/Hating You
I picked up Roomies as a Kindle deal after seeing many people in the book community recommending it as a new adult book for people who typically read YA. Roomies was only an average read for me because the driving force is the relationship. Since I wasn't totally invested in the relationship, it was a quick and easy read for me that was enjoyable, but nothing spectacular.
Despite my experience with Roomies, I picked up Dating You/Hating You since it sounded very similar to The Hating Game, another new adult book I read this past year and enjoyed. While there were some off-putting elements of this book, I overall enjoyed the second book I read by Christina Lauren than the first. I also really appreciated the research into the character's careers and the huge role it ended up actually playing in the story.
Rachel Van Dyken (2 books): Fraternize and Infraction
I picked up Fraternize as a Kindle deal because I was looking into branch out into more new adult fiction. Since I'm familiar with cheerleading and football, this seemed like a cute and fun book to check out. Both Fraternize and Infraction, which followed side characters from the first novel, were just okay. It didn't emphasize the cheerleading aspect enough for me in the first book. Additionally, the ends of these books felt extremely rushed, especially in the second book which tried cramming two relationships into one. Overall, these were only okay reads for me.
What are your most read authors of 2018?