Top Ten Tuesday is a weekly meme hosted by That Artsy Reader Girl. This week's theme is cozy/wintry reads. I love books that involve winter in its setting or take place at Christmas since it is one of my favorite times of the year. I'm always on the lookout for new holiday releases to get myself excited for Christmas. Here are ten books that I think make the perfect cozy/wintry reads:
Bittersweet by Sarah Ockler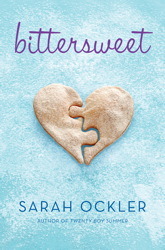 Bittersweet has all the elements of a perfect winter read: holidays, hockey, and homemade pastries! Bittersweet follows Hudson Avery, a former ice skater who wants to take the ice again in order to earn a scholarship and leave her hometown. However, to get the ice time she needs, Hudson must help her town's struggling ice hockey team with their skills.
My New Crush Gave to Me by Shani Petroff 
My New Crush Gave to me is my most recent winter read. This book reads like a cute Netflix movie. While extremely predictable, it is a fun book to read during the Christmas season. In this book, type-A student Charlotte "Charlie" Donovan teams up with slacker J.D. Ortiz to pick out the perfect Secret Santa gift for J.D.'s popular cousin.
Secret Santa by Sabrina James
Secret Santa follows the point of views of several students at a high school during their school's Secret Santa gift exchange. This book was written in the early 2000s… and it definitely sounds like it with the fashion and pop culture references. However, I read this book around Christmas every year because it so much fun to read!
How the Grinch Stole Christmas by Dr. Seuss
This is such a winter classic, it has to be on the list! How the Grinch Stole Christmas follows the Grinch who dislikes Christmas and decides to "steal" it from the citizens of Whoville. In the process, he learns an important message.
It's a Mall World After All by Janette Rallison
This book doesn't scream winter, but it does take place around Christmas time and involves the characters setting up a holiday toy drive for students in need. In this story, Charlotte suspects her best friend's boyfriend is cheating on her. When she attempts to catch him, his best friend keeps getting in her way. This is another book that I've read countless times, especially around Christmas, so it always reminds me of this time of the year.
Midnights by Rainbow Rowell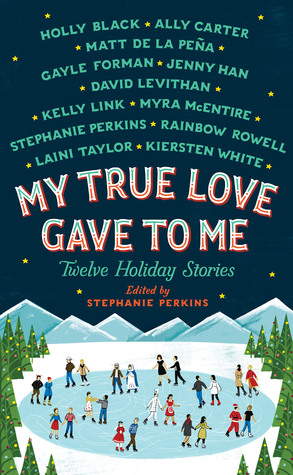 Midnights is one of the short stories in the My True Love Gave to Me short story collection. Although that collection wasn't my favorite, I did love Rainbow Rowell's story about two people who keep meeting at the same New Year's party every year. This story was so cute and is perfect to read as the clock approaches midnight.
Love on the Lifts by Rachel Hawthorne
Love on the Lifts follows Kate, who has a major crush on her brother's college roommate. Kate tries to turn her crush into a reality when her brother and his friends show up at the same house as them during winter break. However, she may find someone else who is a better match. This story is a short, quick read and it's so much fun! It takes place at a ski resort, so there's plenty of snow and winter activities included in this story as well.
Let it Snow by John Green, Maureen Johnson, and Lauren Myracle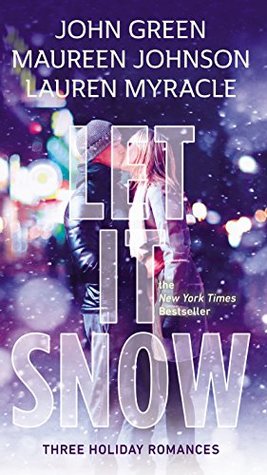 Let It Snow is one of the first books I reviewed on my book blog when I was on winter break during college, so this was definitely a memorable winter read for me. Out of the three stories included in this collection, my favorite by far in Maureen Johnson's. However, I do like how all the winter stories in this book all connect together.
It's a Yuletide Miracle, Charlie Brown by Stephanie Perkins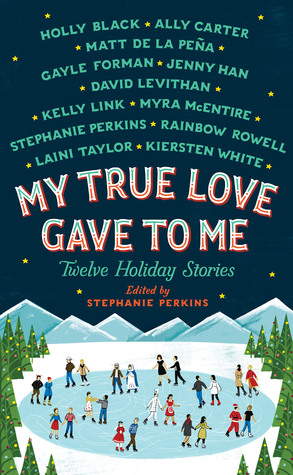 Out of My True Love Gave to Me, I also loved the story written by Stephanie Perkins. I really enjoyed the two characters in her story and wanted to read more about them after their story ended.
All I Want for Christmas is You by Mariah Carey
This book is so cute! All of the words in this book as from Mariah Carey's hit Christmas song. Plus, the illustrations feature beautiful winter scenes. I recommend this book for anyone looking to find a special Christmas read for their child.
What are your favorite cozy/wintry reads?