I love using my library to read books that I'm on the fence about reading or if I'm not sure that I will like enough to add to my collection. Through my library, I've discovered so many books out of my comfort zone that I really enjoy. Here are some of my latest reads from the library:
Olivia Twist by Lorie Langdon
Olivia Twist pleasantly surprised me. Even though I'm a fan of retellings, I'm not a huge classics person. As a result, this book is definitely different than the majority of books that I read. However, I ended up really enjoying this book. Olivia Twist is a "twist" on Oliver Twist where a girl pulled from the slums by a wealthy relative encounters a former friend and well-known con man from her past. While it took me awhile to get into the writing style of this book, which does have a more "classic" feel, I did really like the characters and the romance.
In Case You Missed It by Sarah Darer Littman
I hadn't heard about this book before, but I picked it up on a whim after reading the description. This book follows Sammy, a high school student, whose diary is released on the internet after someone hacks into her father's company to expose her family's secrets. I liked how the author has a background in internet safety, but sometimes, it came across like after school special to me. The main character wasn't particularly likeable and the story dragged a bit at times for me. That being said, this book is extremely relevant to our current culture and could be beneficial for young people to read.
The Belles by Dhonielle Clayton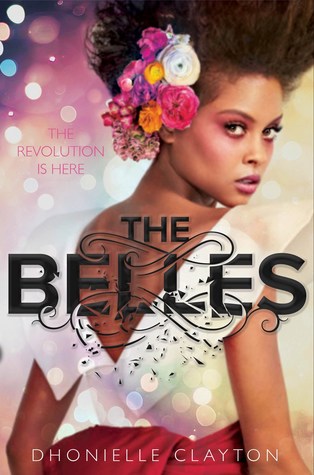 Unfortunately, I DNF'ed this library book. I started reading The Belles despite not generally liking fantasy books or dystopian books that are tied primarily to beauty (for example, The Uglies series). I actually renewed this book because I wanted to push past the beginning and hopefully make it to a more interesting ending. I got about halfway through this book before I put it down. For me, I wasn't particularly interested in the world and thought the book moved too slow for my liking.
Stalking Jack the Ripper by Kerri Maniscalco
This is the second book on this list that I DNF'ed. However, unlike The Belles, I can see myself picking this book up in the future. I think I picked this book up at a bad time. I went on vacation just as I started reading and then turned it back into the library shortly after I returned. The story line still interests me and I liked the dynamic between the two main characters. Even though this isn't the highest book on my TBR list, I could see myself checking it out from the library again.
Shatter Me and Unravel Me by Tahereh Mafi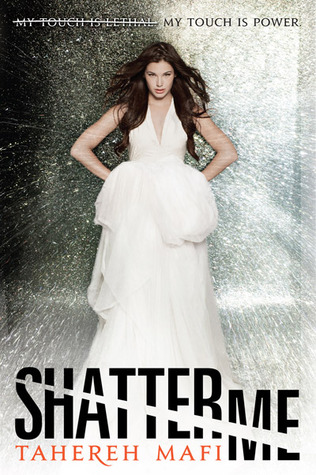 I checked Shatter Me and Unravel Me out from the library because I saw so many people talking about the latest book in this series, Restore Me. I missed out on the hype of this book upon its initial release and drawn away from it after reading some negative reviews. However, I was motivated to look into it after seeing how well-loved this series is by many members of the bookish community. I flew threw both the first and second book, but I'm not sure I will pick up any more. This contains many tropes popular around the time of its release that I'm not a big fan of anymore. For me, the first two books didn't really progress the plot too much and I didn't quite have a good grasp on the world. Still, I'm glad that I was able to check these books out of the library to have a chance to finally read them.
What books have you recently checked out of the library?