Top Ten Tuesday is a weekly meme hosted by That Artsy Reader Girl. This week's theme is Most Anticipated Releases for the first half of 2019. This year, I decided I wanted to look through lists on Goodreads to see what books would be published this year. I organized the list on my phone in order of their release. Usually, I'm someone who waits for a release to appear in my library to read it before I purchase it myself to see whether or not I like it and I only have a few auto-buy authors. However, over the past few years, I've been trying to buy and read more new releases every year because I feel like I sometimes miss out on the excitement of a new release. Here are the top ten books I'm most excited for in the first half of this year:
The Wicked King by Holly Black (January 9)
Even though I had mixed feelings towards the first book in this series, The Cruel Prince, it intrigued be enough to continue the series. Even though I know it isn't true, it seems like everyone in the bookish community has somehow read this book. That being said, I haven't seen or heard much about the story itself. As a result, I'm excited to see if this series goes in a more interesting direction for me since I want to read more books about worlds with fae other than The Court of Thorns and Roses series. Let me know if you have any suggestions in the comments!
A Curse So Dark and Lonely by Brigid Kemmerer (January 29)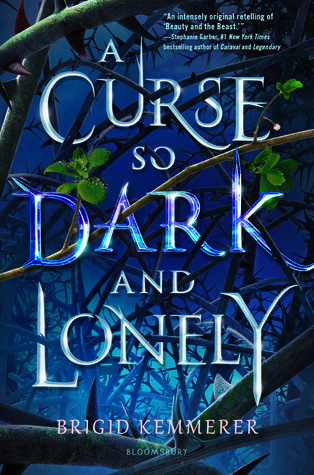 I've read two books by Brigid Kemmerer, Letters to the Lost and More Than We Can Tell, which I really enjoyed. As a result, I'm excited to read a book by this author that goes in a slightly different direction than those books.
99 Percent Mine by Sally Thorne (January 29)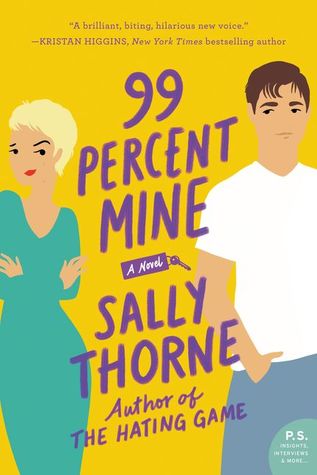 I read The Hating Game this past year and overall enjoyed it, so I'm interested in picking up another book by Sally Thorne. While the premise of 99 Percent Mine doesn't interest me as much as The Hating Game, I hope this book has the same fun writing as the first book because I could see myself really enjoying it as a quick and easy read.
Fame, Fate, and the First Kiss by Kasie West (January 29)
Kasie West is an auto-buy contemporary author for me. I really enjoyed Love, Life, and the List which was the first book in what I believe is a companion series. This book follows a character from that book who I liked, so I'm excited to see more of her story. I don't typically enjoy books with famous people or in the entertainment business. Hopefully, this story can change my mind!
On the Come Up by Angie Thomas (February 5)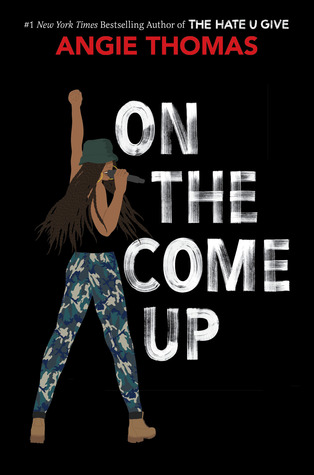 The Hate U Give was such a landmark book in the young adult community and I really enjoy Angie Thomas as an author. After reading the premise and watching interviews of the author, I'm excited to read this story since Angie Thomas also was an aspiring rapper when she was younger.
King of Fools by Amanda Foody (April 30)
I enjoyed Ace of Shades at the beginning of last year, so I'm excited to continue on in the series and find out what happens to characters that I really liked from the first book. I'm not sure where the series is headed, but I can't wait to find out!
Again, but Better by Christine Riccio (May 7)
I love checking out books by Youtubers, so I am excited to pick this one up by Christine Riccio since she is an extremely popular Booktuber. That being said, the plot sounds like something I would be motivated to pick up even if it wasn't by someone on Youtube, so I'm definitely excited to check this one out.
There's Something About Sweetie by Sandhya Menon (May 14)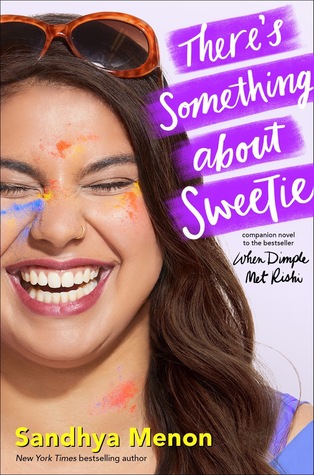 I read Sandhya Menon's first two novels last year. When Dimple Met Rishi was an okay read for me, but I really didn't like From Twinkle, With Love. However, There's Something about Sweetie sounds really cute and interesting, so I will definitely be picking this up during 2019.
Call it What You Want by Brigid Kemmerer (June 2)
Like I mentioned earlier, I'm a huge fan of Brigid Kemmerer. As a result, I will also be reading her contemporary release from this year. The plot of this one doesn't sound as interesting to me as the other two contemporaries that I've read by her, but I love what she does with characters so I'm hoping that I will love this one as much as her other books.
The Rest of the Story by Sarah Dessen (June 4)
Sarah Dessen is another auto-buy contemporary author for me. Her last few books have been hit-or-miss for me. However, the premise of this book sounds classic Sarah Dessen which makes me really excited. I think this will be the perfect read to kick off summer!
What books are you most excited for in the first half of 2019?