Top Ten Tuesday is a weekly meme hosted by That Artsy Reader Girl. This week's theme is New-To-Me Authors in 2018. In 2018, I read 39 new authors! There were so many authors that I discovered that I plan to read more from in the future. Here are ten of my new-to-me authors: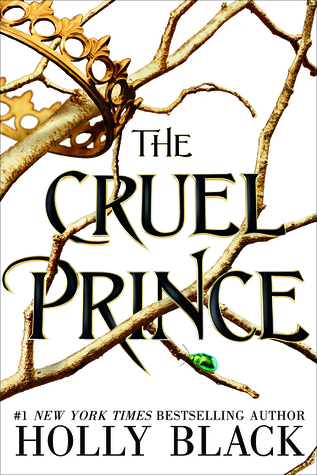 I picked up The Cruel Prince after hearing several positive reviews and wanting another book involving faeries after finishing up A Court of Wings and Ruin. I found that I really enjoyed Holly Black's writing style, even though the story itself was only okay for me. I actually have picked up another book by Holly Black in this new year, The Wicked King which is the sequel to The Cruel Prince, and equally enjoyed the writing style and plot of the second book more than the first.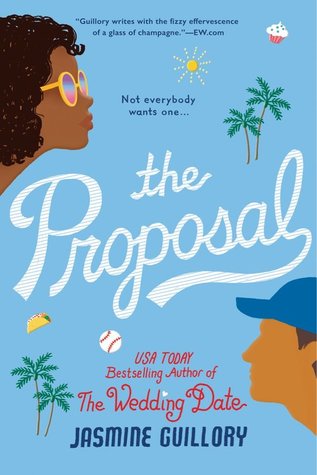 I picked up The Proposal as an e-book from my library at the tail end of 2018 and breezed through it. I liked how "real" the relationship is written in this book and appreciated a healthy relationship between the two main characters. I can definitely see myself picking up more from this author in 2019.
I was surprised by how much I enjoyed My New Crush Gave to Me by another new-to-me author in 2018. I wanted a cute Christmas book and this delivered more than I thought it would. If Shani Petroff has more cute, Netflix-like romantic comedy books, then I will definitely read more from this author in 2019.
I bought two e-books by Christina Lauren, the one pictured about and Roomies, after hearing countless recommendations to pick up her books if you are trying to branch out from YA into new adult. I definitely liked Dating You/Hating You more than Roomies, but I think it was because I found myself more interested in the plot of Dating You/Hating You after reading The Hating Game. Moving forward, I can see myself reading more by this author, but only ones that sound more interesting to me.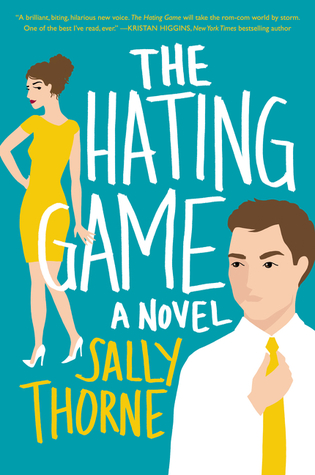 I decided to read The Hating Game after seeing glowing recommendations online. I really enjoyed this book by Sally Thorne and it kicked off me reading several other new adult and adult books. I'm already planning to buy her book releasing this year, 99 Percent Mine!
I quickly added Ace of Shades to my TBR after I saw the plot. I liked this book just as much as I expected! I already have Amanda Foody's second book in this series, King of Fools, on my TBR for the year.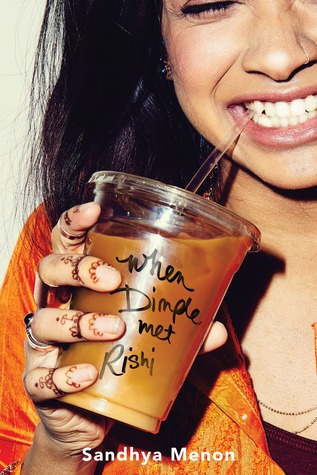 I've been wanting to read When Dimple Met Rishi for awhile, but was hesitant after I saw some negative reviews. I'm glad that I picked this book by Sandhya Menon up because even though it isn't an all-time favorite YA contemporary for me, I still enjoyed it. I didn't have as much success with From Twinkle, With Love which she released last year. However, I still plan to read Sandhya Menon's release for this year, There's Something About Sweetie.
I discovered Karole Cozzo's books through Kindle Monthly Deals. I was hesitant to read her books because I knew they included characters with disabilities and I was unsure about how they would be represented. Out of the books I read, How to Say I Love You Out Loud was definitely my favorite. This story featured a character with autism. As a school psychologist, Karole Cozzo has a lot of background on autism and special education, which was very apparent in this work.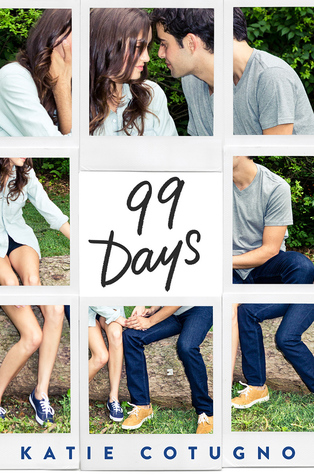 I heard mixed reviews about Katie Cotugno's books, but decided to read a couple when they appeared as Kindle Daily Deals. I ended up enjoying her books more than I thought I would and have a couple others already lined up on my TBR for the summer.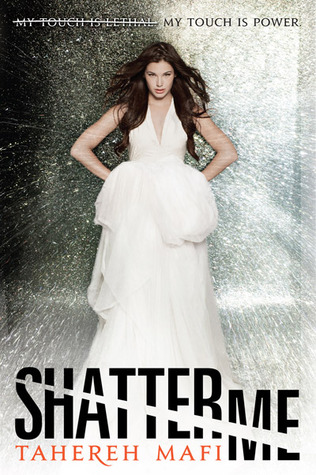 I feel like the last person to read a Taherah Mafi book! This year, I started the Shatter Me series. I read the first two books, but I'm unsure if I will continue. However, I still really wanted to read Furthermore, a middle-grade novel, by Taherah Mafi in 2019.
What authors were new-to-you in 2018?