Top Ten Tuesday is a weekly meme hosted by That Artsy Reader Girl. This week's theme is the ten most recent additions to my TBR. Here's my list:
The Bride Test by Helen Hoang
I recently finished The Kiss Quotient by Helen Hoang. It was an average read for me, but I thought the main characters were cute together. I would like to pick up this book, since it does follow a side character from the first novel. I think this will be a fun, easy read which is what I am usually looking for when I pick up a book.
The Seven Husbands of Evelyn Hugo by Taylor Jenkins Reid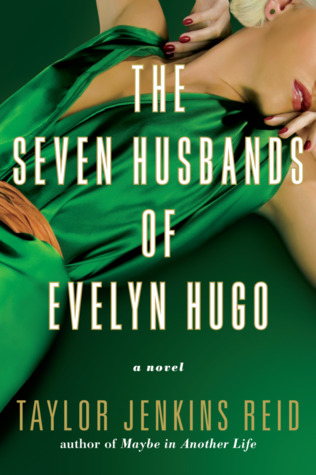 I have seen a lot of hype recently surrounding books by Taylor Jenkins Reid. I'm trying to branch more into adult books, so this could be a great place to start.
Pretty in Punxsutawney by Laurie Boyle Crompton
I recently received an e-copy of this book via NetGalley in exchange for an honest review. This book is a Groundhog's Day-style story and sounds like it could be a cute book for younger YA readers.
Educated by Tara Westover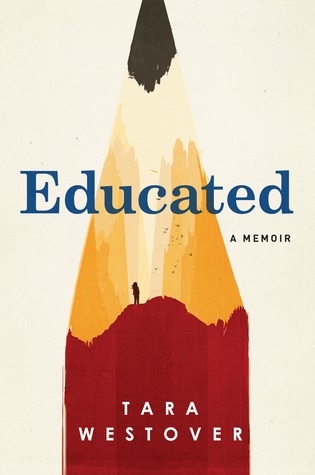 I've heard a lot of hype surrounding this book, so I decided to add it to my TBR and request it from my library's e-books. I'm still on the waiting list, but soon it will be my turn to read!
The Rest of the Story by Sarah Dessen
When I saw Sarah Dessen's announcement of her latest book, I immediately added it to my TBR since she is one of my favorite young adult authors. The plot of this book screams classic Sarah Dessen, so needless to say I am majorly freaking out about getting my hands on this book.
The Wedding Date by Jasmine Guillory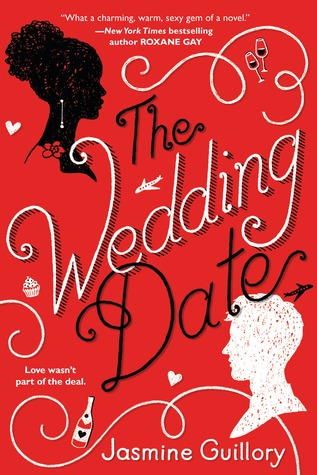 I read The Proposal by Jasmine Guillory at the tail end of last year and saw The Wedding Party will be released this year. Since that book will probably include a lot about the character from The Wedding Date, I want to make sure I pick up this book to learn more about their relationship.
Brightly Burning by Alexa Donne
Since I've started trying to write, I've been watching more Authortube videos on Youtube. I came across Alexa Donne and I really enjoy her videos, so I wanted to add her published book to my TBR. Brightly Burning is Jane Eyre in space, which doesn't sound like my typical read, but I could see myself reaching for it if I'm in the mood for something other than contemporary books.
Maybe This Time by Kasie West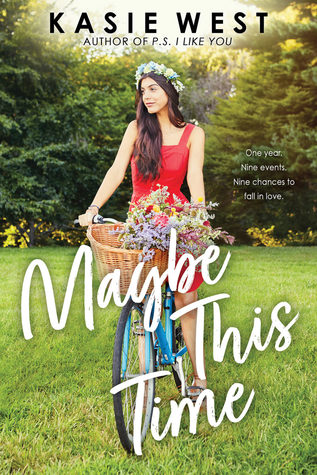 I knew Fame, Fate, and the First Kiss was coming out this year, but I didn't know I would get two Kasie West books this year until recently! Kasie West is another favorite YA contemporary author of mine, so I added this to my TBR seconds after hearing about it.
Call It What You Want by Brigid Kemmerer
I really enjoyed Brigid Kemmerer's other two YA contemporary books, so when I saw this one on Goodreads, I added it to my TBR immediately!
There's Something About Sweetie by Sandhya Menon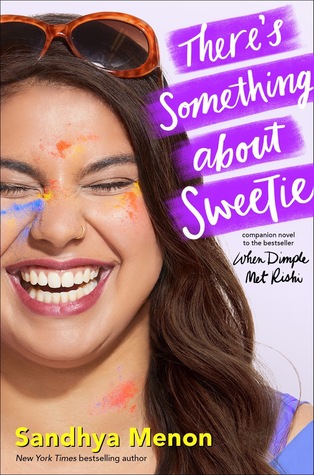 Sandhya Menon's books have been hit or miss for me, however, this one sounds really cute. I'm all about cute contemporaries, so I added this one to my TBR.
What books have you added to your TBR recently?