There's nothing I love more than adding a new book to my Kindle library.
Recently, I have noticed that I've been preferring to read books on my Kindle than reading a physical copy. If you asked me if that would be the case when I started this blog a couple years ago, I would have never believed you! However, I feel like I move a little faster and I am more motivated to read books when I can see how much percent I have read. I also really enjoy looking at the definition of words, taking notes, and highlighting important sentences which I did not do with my physical copies.
As a result, I've purchased a handful of e-books over the past two months. Here are my most recent purchases (any book with a review will be linked to the book's title):
I purchased this short story collection around Christmas because I was looking for some cute Christmas reads and I am a huge fan of Kasie West. Overall, I found this collection to be a little more enjoyable than other short story collections that I have read. However, most of the stories were still only average for me with Kasie West's story as the major stand-out.
99 Percent Mine by Sally Thorne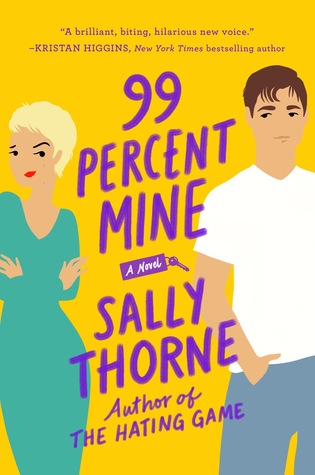 I pre-ordered this book which is huge for me since I rarely pre-order books. However, I created a list this year of books I was really looking forward to reading and wanted to make a priority. I don't typically read books when they are first released and I find myself sometimes sad if I really like a book after the hype has died down. While I did not enjoy 99 Percent Mine nearly as much as The Hating Game by Sally Thorne, it was still an okay read for me.
A Curse So Dark and Lonely by Brigid Kemmerer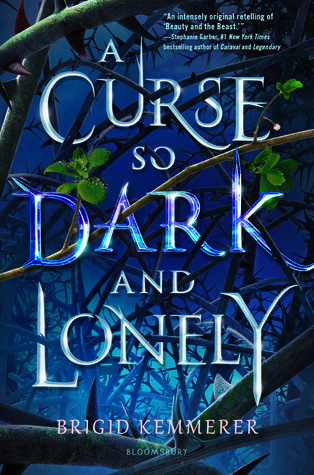 This was another book on my pre-order list! I'm a big fan of Brigid Kemmerer's contemporary books, so I wanted to pick this book up especially because it falls in a different genre. Currently, I'm about a third of the way through this book and it just isn't meeting my expectations. I hope that this will be one that picks up more in the second half of the book, since it is apparently the start of a series.
This Adventure Ends by Emma Mills
I saw this book as a Kindle monthly deal in January and decided to pick it up after reading Famous in a Small Town by the same author. Emma Mills has been constantly recommended recently for fans of contemporary. Famous in a Small Town was slow for me in the beginning, but I really enjoyed the ending. While I am not completely sold for her being an auto-buy contemporary author for me, I still want to check out some of her other works. This one interested me because there are twins in this book. As a twin myself, I don't typically enjoy books that include twins because I feel like twins are constantly portrayed at odds and as complete opposites which may represent some twins, but it definitely does not represent my relationship with my twin. As a result, I'm interested to see this book's take on twins.
Fame, Fate, and the First Kiss by Kasie West
Kasie West is an auto-buy author for me so I definitely pre-ordered her February release. I am so excited to dive into this book! Even though the "famous" trope isn't my favorite in young adult books, I'm hoping this one can sway my opinion.
What book have you hauled recently? 
Follow me on…