This month, my reading was pretty average. Out of the five books I read, I rated four of the books as three-star reads. However, I did have one five-star read. Overall, I did enjoy all the books that I read this month, even though several weren't exactly memorable. Here's what I read and my thoughts on them:
Eleanor Oliphant is Completely Fine by Gail Honeyman (★ ★ ★ ★ ★)
This book actually started out fairly slow for me. I hear a lot of hype going into this book and midway through I had a feeling this would only be an average read for me. However, the ending completely changed my mind. The ending of this book was extremely emotional, raw, and real. The end definitely redeemed the book for me and it ended up being a five-star read for me.
The Kiss Quotient by Helen Hoang (★ ★ ★)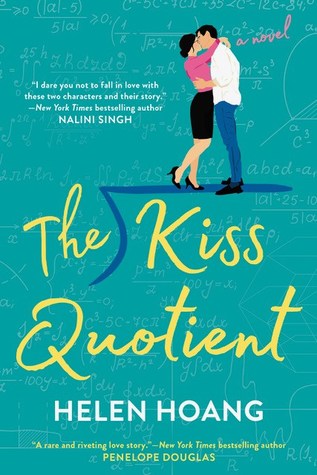 The Kiss Quotient is a quick, fun read. However, it lacked the emotional depth for me to invest in the characters and their relationship. While this was an enjoyable read, it definitely wasn't the most memorable for me.
99 Percent Mine by Sally Thorne (★ ★ ★)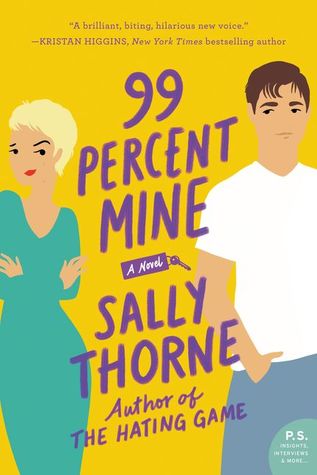 I was so excited for 99 Percent Mine since I loved The Hating Game. I was slightly disappointed with this book because I did not love it as nearly as much as The Hating Game. Like with The Kiss Quotient, I never connected with the characters and as a result, their relationship fell flat for me. While a fun and quick read, it did not live up to my expectations.
Fame, Fate, and the First Kiss by Kasie West (★ ★ ★)
Kasie West is an auto-buy contemporary author for me and I was excited to read about Lacey, who appeared in my favorite book by this author, Love, Life, and the List. However, I'm not a big fan of books involving celebrity and movie sets. Sadly, this book was no exception. Sometimes, Kasie West's books can be a little all over the place in terms of plot. Unfortunately, this book followed that format. While cute, the relationship also isn't my favorite out of her books.
Sadie by Courtney Summers (★ ★ ★)
I'm not a big mystery/thriller type of person, but I heard nothing but positive reviews about this book. I think the hype of this book took away from some of my enjoyment. I understand the message this book wanted to convey, but I found the ending unsatisfying. Plus, sometimes the podcast aspect which was really relevant and unique, bored me because it was like playing catch up on already known information.
What was the best book that you read in February?
Follow me on…